Live Christmas in Andorra with Daguisa Hotels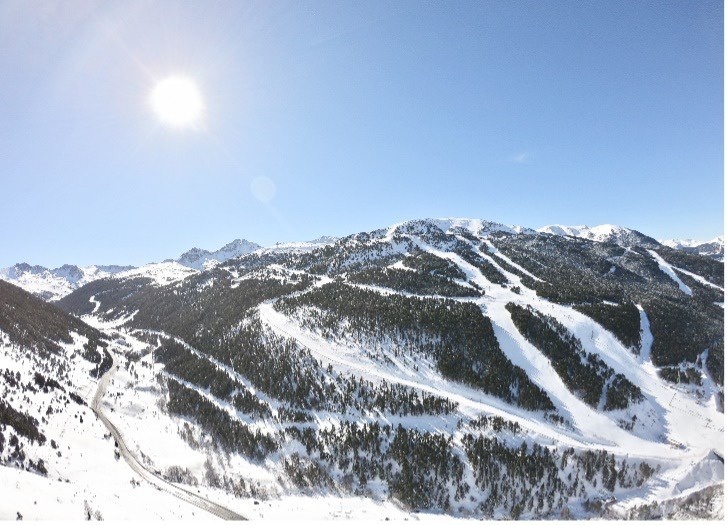 That time of year when everything becomes magical is approaching: Christmas. It is, without a doubt, one of the most important dates on the calendar and a time when we not only get together with our loved ones but also organise dinners and meetings with work colleagues and friends, prepare actions such as Secret Santa and take stock of the year that is coming to an end.
And at Daguisa Hotels we want you to enjoy this time of year in the best possible way, not only because the Principality of Andorra is an ideal setting to experience these magical days, but also because in our establishments we have prepared menus for companies and special menus, both for guests staying at our hotels and for local guests looking for an ideal place to enjoy quality gastronomy in an excellent atmosphere.
INDEX
1. Christmas traditions to discover in Andorra
2. Principall Christmas markets and fairs
3. Special menus to celebrate the festive season
4. A unique end of year
1. Christmas traditions to discover in Andorra


In the collective imagination, the Christmas season is always associated with snow; an element that never fails in the Principality of Andorra and which makes the country one of the best destinations to spend these special days full of magic. Your holidays will include traditional events full of Christmas spirit to fill you with energy, which you can share with the whole family.
The little ones are sure to enjoy and will never forget the visit of Father Christmas, accompanied by his elves, to various mountain resorts and ski resorts. They will also remember those Christmases when they trained with Santa's elves at the Palau de Gel in Andorra and helped them transport presents, dodge the Christmas trees, give the famous reindeer Rudolf a red nose, or escape from the Grinch, for example.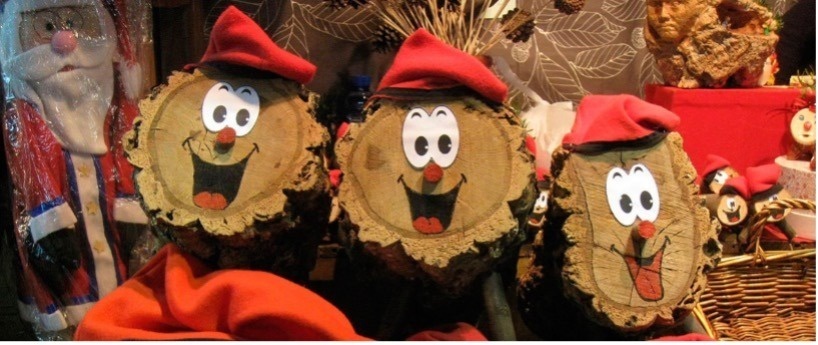 (image credit: Visit Andorra)
Likewise, one of the most important Christmas customs in our country is the Tió, the magical log that every night in December is fed until it is 'made to poo' at Christmas. A tradition that many Andorran parishes move to various village squares with the installation of a giant Tió so that whoever wishes to enjoy it can make it poo.
However, of all the traditions, something even more typical and unique to the Pyrenees is the Menairons: little magical beings found in the forest of Pal. Thanks to guided tours you can find out how these mischievous creatures live and how they celebrate Christmas. Undoubtedly, a perfect activity for children to get into nature with their families.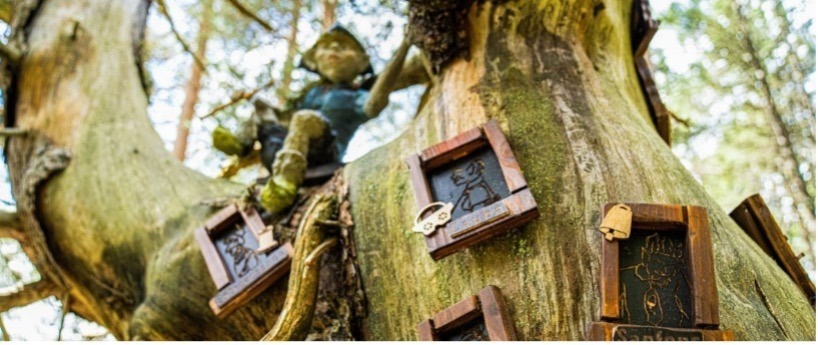 (image credit: Visit Andorra)
2. Principall Christmas markets and fairs

If there is one time of the year that invites us to give gifts to our loved ones, it is Christmas. But, in addition, if we need ideas and inspiration, or if we are missing something to decorate our home, every year there are various Christmas markets and fairs where we can stroll around with our family in a 100% Christmas atmosphere.
In the Principality of Andorra several parishes host the traditional Santa Llúcia Fair, such as Encamp, Ordino and Sant Julià de Lòria, which in addition to having stalls selling crafts, local products and gifts, also include entertainment, workshops and activities in their respective programmes.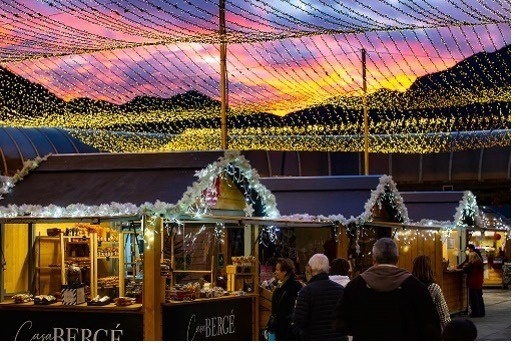 (image credit: Visit Andorra)
Another unmissable event at Christmas time in Andorra is the Andorra la Vella Christmas Village, which fills the streets and squares of the capital with magic and colour to give children and adults alike an illusion. And the neighbouring town of Escaldes-Engordany offers you a tour full of light and colour around several evocative scenes scattered around the municipality. These are the Imaginary Worlds of Christmas, with a host of activities every afternoon.
3. Special menus to celebrate the festive season


But Andorra is an ideal place to spend Christmas not only because of the activities and the various proposals prepared for all ages, but also because of the excellent gastronomy it offers for both local customers and visitors.
Because, in addition, these are unique days when we get together with our family, friends and work colleagues for special dinners and lunches. And it is in this area where the values of Daguisa Hotels appear: service and customer care in pursuit of excellence. As well as the work and dedication to offering gastronomy at the height of the circumstances, with an indisputable seal of quality.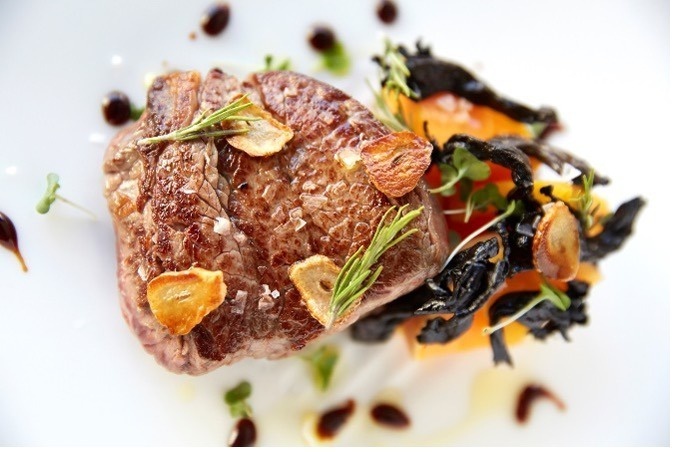 For this reason, we have prepared a series of special menus for these dates. For the special days in the calendar - Christmas Eve, Christmas Day, St. Stephen's Day, New Year's Eve and New Year's Eve - we will have menus designed by our kitchen team and designed both for guests staying at any of our city and mountain hotels and for local guests who decide to celebrate these days away from home.
In fact, it's not such a bad option: you avoid preparing the house, cooking elaborate dishes and clearing up your home once the guests leave. Not to mention those large families who can't find a room to get together: our restaurants are ready for all of them.
Daguisa Hotels also offers a series of special Christmas menus for companies wishing to celebrate these dates together. A variety of proposals include appetizers to share, a main course and dessert, all marinated with drinks and coffee.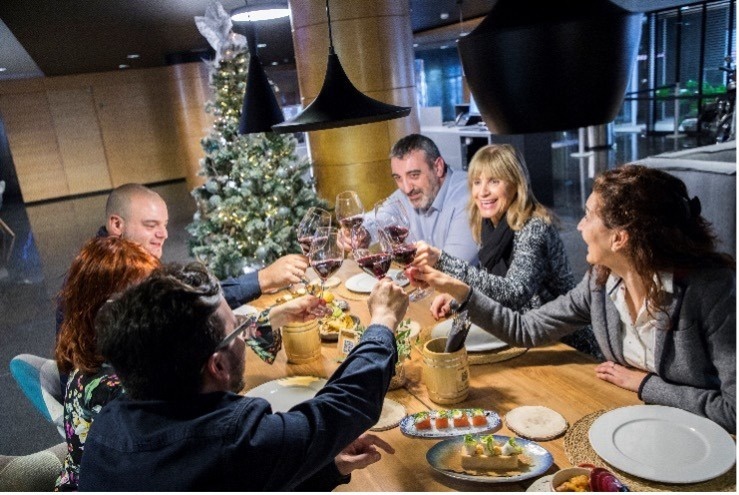 4. A unique end of year


The magic of the Christmas holidays also includes a unique day such as New Year's Eve. Celebrating this festivity in the restaurants of our establishments is also a highly recommended option.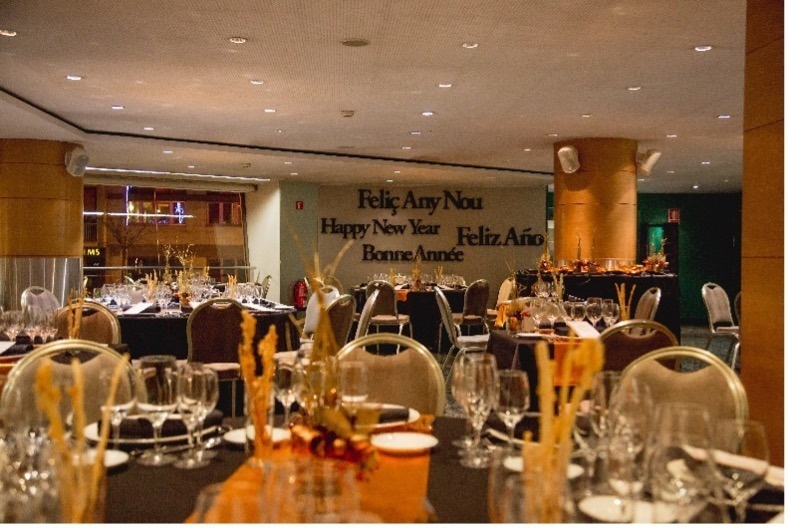 And fun. As well as making the most of a special menu for the occasion with your partner, family and/or friends, you can socialise with other guests who have made the same decision as you. And then, when the party comes to an end, you always have the option of taking the lift and going up to your room to spend the first hours of sleep of 2023 in the comfort offered by Daguisa Hotels establishments.
In the same way, New Year's Eve is a date when it is recommended to arrive relaxed and rested, in order to better enjoy the night. Therefore, as a guest staying at one of our hotels, you will always have the opportunity, hours before dinner, to visit the wellness areas in order to relax and disconnect from everything.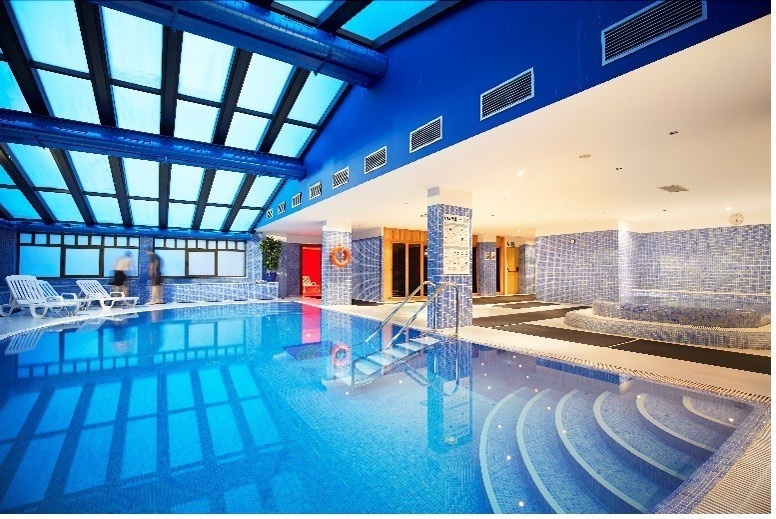 And if you are one of those who go to bed early and get up early, remember the great advantage you can find in the New Year: the ski slopes of Granvalira and Vallnord are practically deserted for you. Because if at the beginning I said that we associate Christmas with snow, in Andorra snow also means kilometres and kilometres of skiing.
Why not spend Christmas in Andorra and celebrate these days full of magic and illusion with Daguisa Hotels? We look forward to seeing you!
Narcís Allué
Xef executiu Daguisa Hotels
Comentários