November - Month of gastronomy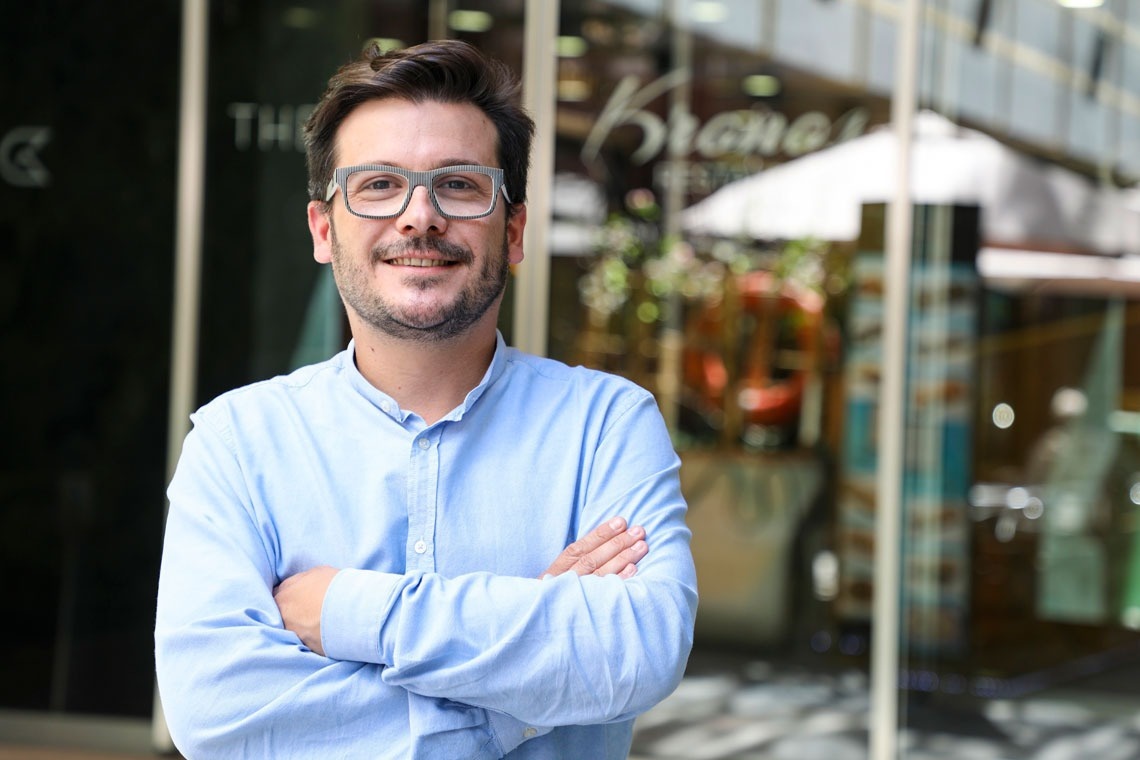 Mr. Narcís Allué has been chef almost from the cradle, since his parents have a family restaurant. Right here he began his experience in the sector of culinary art, until in 2012, he arrived at Daguisa Hotels, where just in following four years, he became executive chef. In January last year, he joined the prestigious 'Club des Chefs', which is made up of best chefs who work in different hotels of the Golden Tulip brand in France and Andorra. The requirements to be part of this select club are above all to cook local specialties and innovative dishes, with updated recipes and healthy products.
In this post, he tells us about all the gastronomic novelties that Daguisa Hotels has launched in 2020 and will be open in short.
1. It has been a difficult year, but at Daguisa Hotels you continue to bet on gastronomy. Why?
It is a complicated and different year in all aspects, but we cannot stop, we must continue on working to provide the best restaurant service in our hotels. For this reason, we have continued to create spaces in order the clients could find more variety and gastronomic possibilities when they visit us again.
2. You have had to train in order to meet the quality standards required by this new 'Covid ready' situation. How would you describe this challenge?
At Daguisa Hotels we have been trained, both theoretically and also in day a day practice. When last March, the pandemic forced us to close, the company did a very important job, making our hotel in Andorra available. We welcomed seniors within a risk situation, in order to isolate them from the residences and allow them to stay in a safer environment. And from that moment we had to learn very quickly to comply with the safety and hygiene standards that this new scenario required.
"The challenge achieved with the elderly people from the residence El Cedre who stayed in our hotel, helps us to offer our clients the maximum security"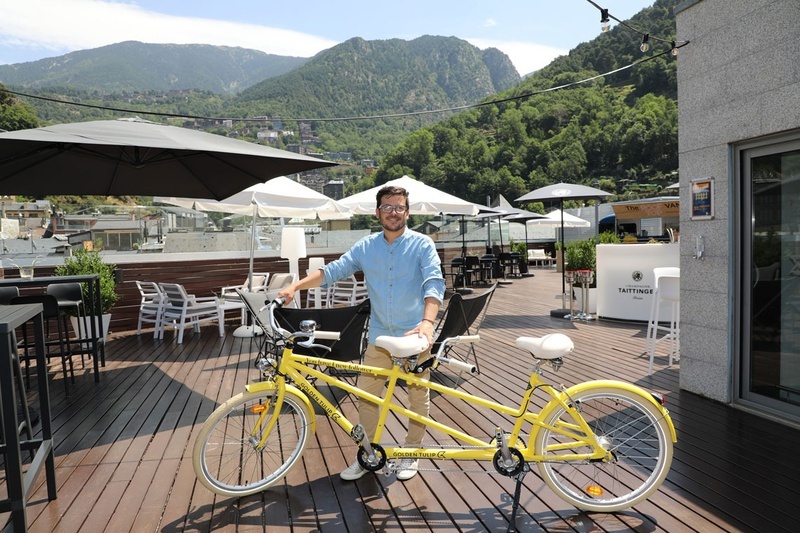 3. At the Hotel Golden Tulip Andorra Fenix 4* refurbishment works in the main hall are now in process. So, when these works will be finished, will we have a new gastronomic proposal? What can you tell us about?
As I mentioned before, we cannot stand still and for this reason, the idea of giving to the main hall another new restaurant space has arose. This restaurant will be open all day long, with different proposals of food and drinks, strongly following the current safety regulations. It will be called The Lobby Bar and will open the first week of December, with a varied offer of drinks and dishes, with a classic and modern tapas menu, with top quality Spanish hams, cut in front of the customer and of course innovative cocktails from NIO brand, among other proposals.
4. The terrace of Hotel Golden Tulip Andorra Fenix 4* has been very successful and now you are also planning to open it at noon, as long as new safety regulations allow it …
Our terrace was another of the new spaces created this year. The truth is that it has been a big success: clients feel very comfortable in an extensive and open-air space, with the best views of Andorra. Here you can find our gastronomic proposals served from a beautiful Food Truck and also to highlight that every week there is a live music performance, in a casual style but with our usual quality and an exceptional atmosphere.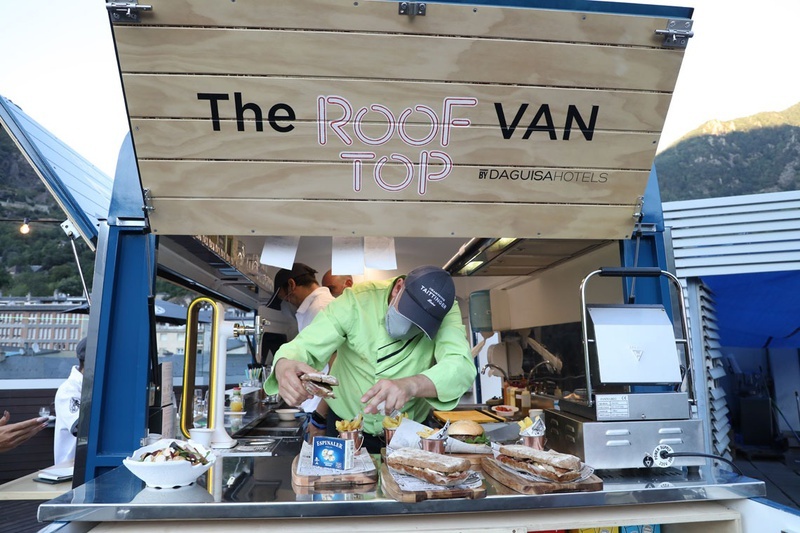 5. And to those who haven´t been there yet, why would you recommend to come and try what your Food Truck offers?
Come and try, you´ll find the best hamburgers and sandwiches made just on the spot: very creative and using excellent products. We also offer great and fresh seasonal salads and of course the best sausages and meat products of Andorra.
6. As we know, soon the refurbishment works will start in Hotel Tulip Inn Andorra Delfos 4*. So, are you planning to change the gastronomic offer in this property as well? What can you tell us?
As you mentioned, there is a project for refurbishment in Hotel Delfos and at the moment we are working on the different proposals that we will offer to our quests. As in Hotel Fenix, our clients will find various spaces and many gastronomic varieties. We will wait for the beginning of 2021 in order to give you more details.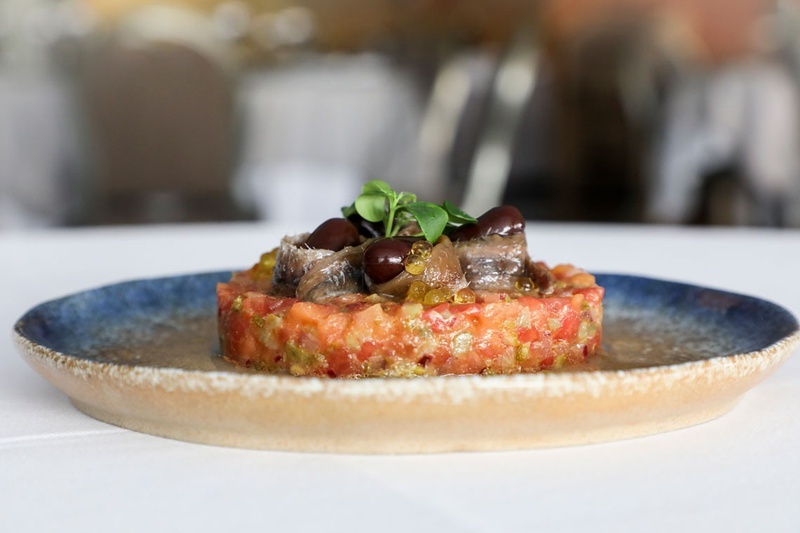 7. Looking ahead at Christmas period, can you tell us what menus you will offer to your guests?
This year Christmas festivities will be quite atypical, without large business colleagues' dinners and we still have to wait and see if celebrations with family members will be possible. Our quests of course will find all traditional Christmas dishes: our classical and tasteful soup of ´galets´, also our well known ´Carn d'olla´, the Cannelloni for San Esteban and great choice of seafood. And for dessert: sweet logs and Christmas nougats.
We are sincerely waiting for you at Daguisa Hotels and desire to wish you 'Bon Appetit'!
Narcís Allué
Executive Chef in Daguisa Hotels
Credits & Images: DONA SECRET
Comentários