Os 5 lugares mais românticos para fugir em Andorra neste Dia dos Namorados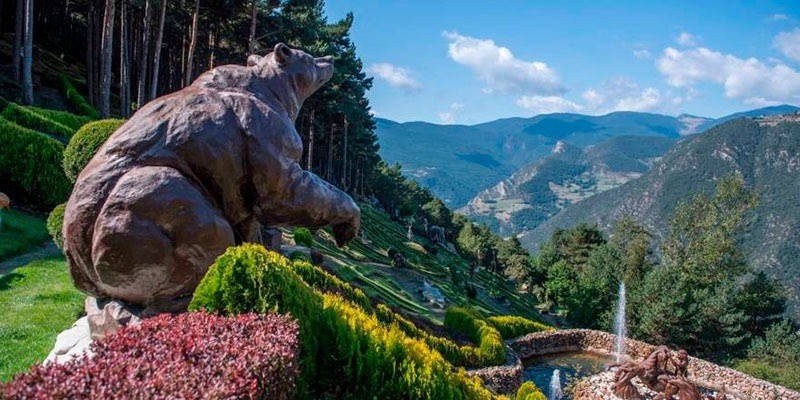 In case you did not know, February 14 is "Lovers' Day" and a festival of Christian origin, which is celebrated annually as a commemoration of the good deeds carried out by the priest Valentín, who secretly married two young lovers defying to the political power of his time.
So that you can fully enjoy "Lovers' Day" with your partner, we explain below the best places to visit in Andorra during this special day and where you can stay to meet them.
INDEX
1. Andorra at your feet
2. The bridge of love
3. Formalize your commitment
4. A more than romantic walk
5. A postcard town
6. The room of love in Andorra
In Andorra we have many romantic corners. Below, I have chosen the five places that I think are most charming, in case you need ideas and want to surprise your partner on Valentine's Day.
Andorra at your feet
First of all and, if you are daring, we have a very special place where -never better said- you will have "Andorra at your feet". This is the "Tristaina Solar Viewpoint", which is located in Ordino Arcalís. It was inaugurated last year 2021 and is located at the top of Peyregils, at more than 2,700 meters high, from where you can enjoy incredible 360o views with your partner. There you can ask one of the spectators to take a souvenir photo of you, with the incredible views that will appear in the background.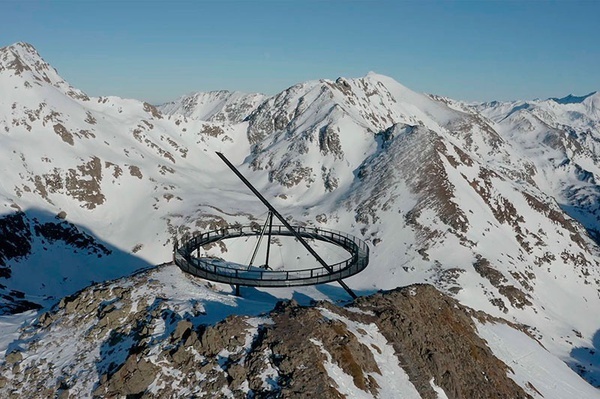 The bridge of love
Built in the fifteenth century, the bridge of La Margineda is the largest surviving medieval bridge in all of Andorra. It is located on the royal road from Sant Julià de Lòria to Andorra la Vella. If you are thinking of proposing to your partner, you can do it when you are on the bridge, because it will surely make you very excited to be able to enjoy this great moment surrounded by a most romantic landscape.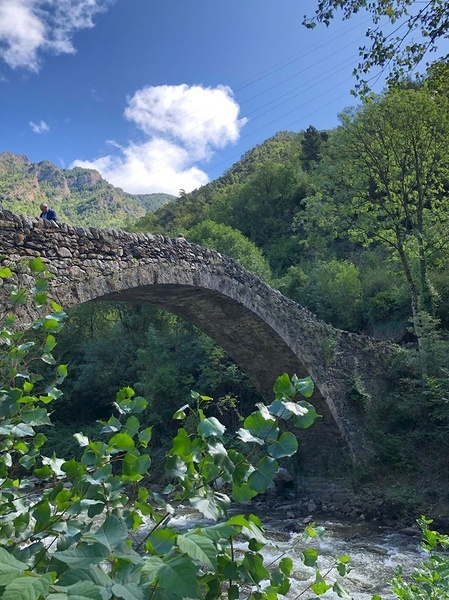 "The bridge passes over the Valira, the country's main river, and is 33 meters long and has a single arch 9 and a half meters wide"
In addition, next to the bridge there is a large modern sculpture by the author Vicenç Alfaro, which you can also take advantage of to photograph.
Formalize your commitment
Are you thinking of formalizing your commitment? We leave you the best place to do it: the Romanesque Church of San Serni de Nagol. Located in the town of Nagol, in the parish of Sant Julià de Lòria, it is a unique Catholic religious temple in its architectural style. In addition, you can enjoy its unique Romanesque paintings. I encourage you to upload a photo of yourself showing the engagement ring, with the church in the background. What do you think about this idea?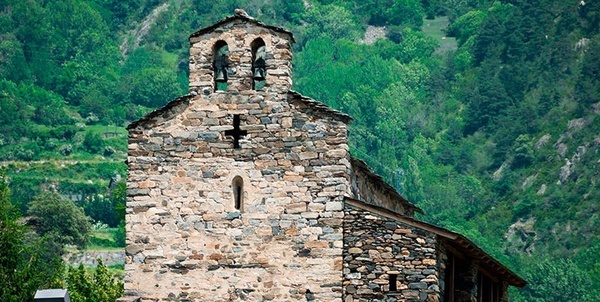 More than a romantic walk
If you like to enjoy the peace and harmony of nature, I recommend that you visit the Juberri Gardens, which are located at an altitude of 1,275 metres. They were created by a neighbor who collected artistic and animal sculptures and agreed with the Sant Juliá de Lòria City Council to be able to display them in the forest, so that people could visit them. They are very beautiful and you can take photos with all kinds of figures and sculptures that are in the middle of the forest.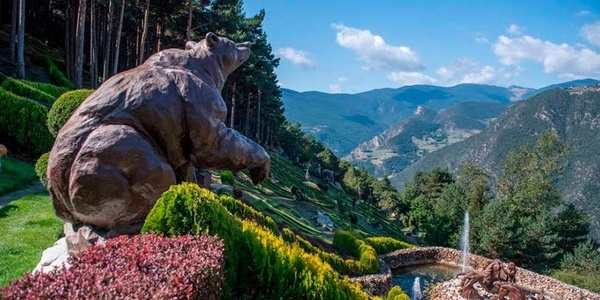 My recomendation? That you choose the bank or the most romantic figures that you find. In addition, with the snow, you can have a photo of height!
A postcard town
And the best place to make a romantic getaway is... Pal. Visiting this traditional town, an example of Pyrenean architecture, is synonymous with a perfect date. With barely two hundred inhabitants, it is known as one of the most beautiful and photogenic towns in Andorra. Also, for these days of so much cold and snow, you can walk hand in hand with your partner, while in the other you carry a cup of very hot chocolate. I promise you that Pal is a postcard town!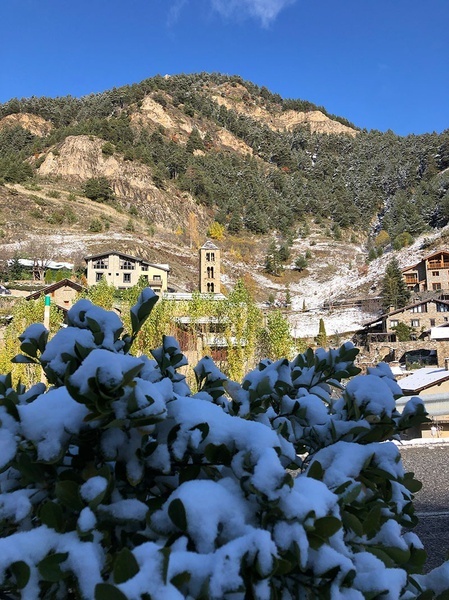 The room of love in Andorra
And, finally, we want to recommend the Après Ski on The RoofTop Van terrace, so you can try the best cocktails, after all these romantic visits. And, to end the day in the most romantic way, nothing like staying in the Margarita Suite of the Golden Tulip Inn Andorra Fénix Hotel, which is ideal for couples. You will surely be pleasantly surprised!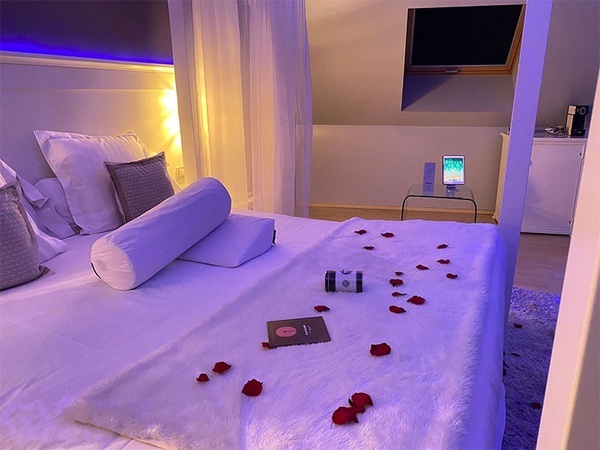 Maria Baraldes
Deputy Director of the Fénix and Delfos Hotels
(Photos Andorra Lovers)
Comentários