Sustainable tips for traveling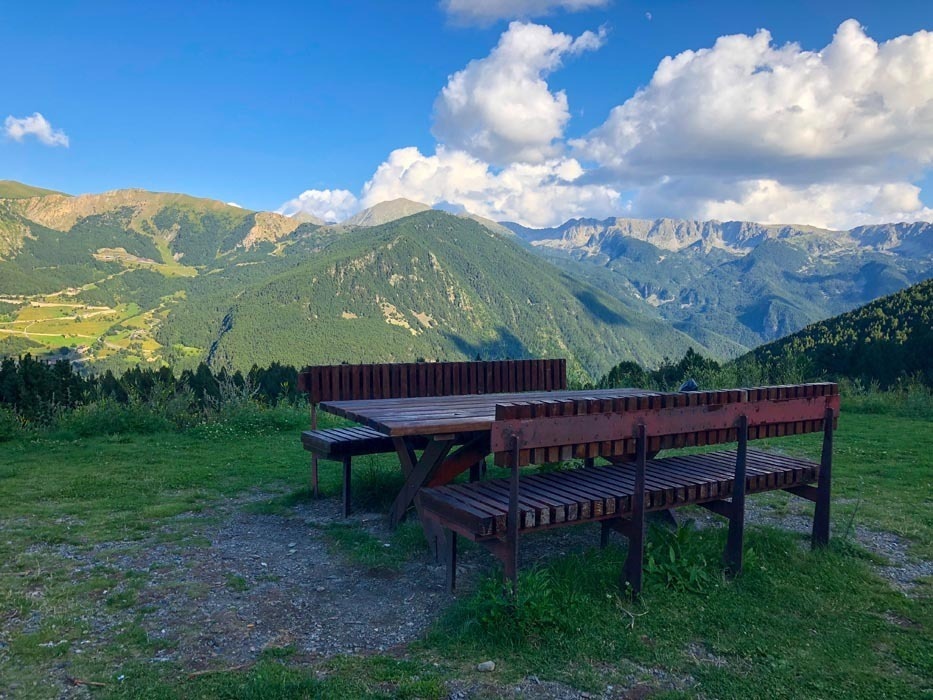 Sustainable travel tips
Sustainability is a concept that is on everyone's lips: every day we can hear or read news about new processes, systems or ways to be more sustainable and reduce the impact on the environment. However, sustainability is everyone's responsibility so as not to compromise the ability of future generations to meet their needs. It is not a matter of implementing substantial changes in habits, but sometimes small changes can make big improvements. That is why we offer you several tips to consider in order to practice sustainable holidays.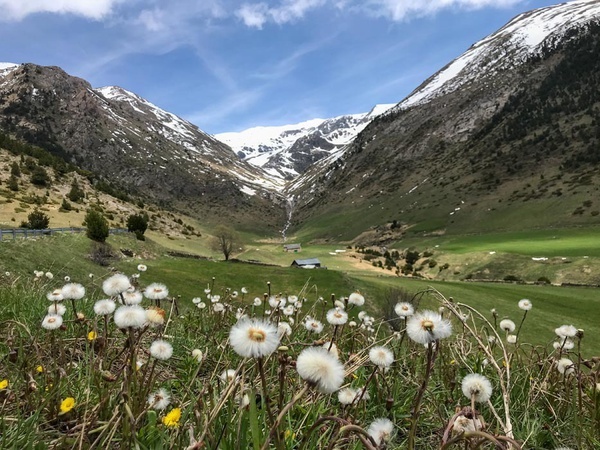 (image credit: Andorra Lovers)
INDEX
1. The concept
2. Responsible Traveller Manifesto
3. Decalogue for responsible tourism
4. Respect for the environment
1. The concept
Responsible tourism, sustainable tourism and ecotourism are concepts, all of them synonyms, that have been gaining momentum and may be familiar to us, but we have probably not gone into them in depth. However, you have probably already applied them in your travels.
The objective of responsible tourism is to minimise negative impacts on the ecosystem, economy, society and culture of the place we visit, not only from the point of view of the visitor, but also taking into account the businesses or institutions involved in the provision of tourism services.
But what can we do to practice sustainable tourism? In order to help in this task, the Responsible Tourism Institute and the InterMundial Foundation developed the Responsible Traveller Manifesto, a guide of basic guidelines for responsible travel.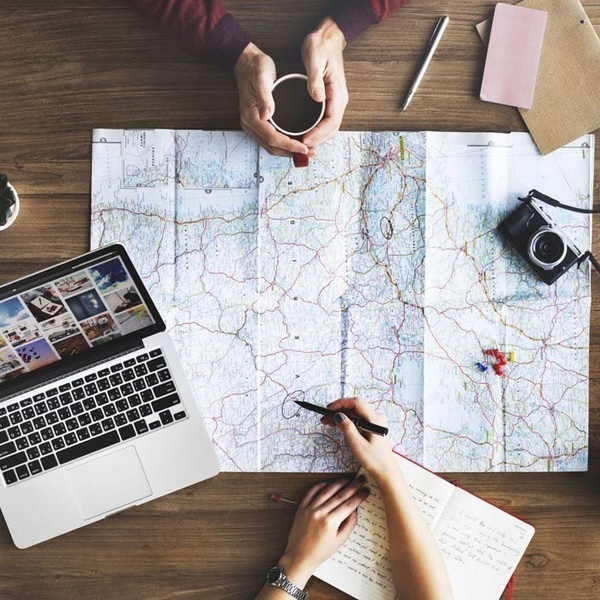 2. Responsible Traveller Manifesto
The Manifesto is made up of ten points, which can serve as a self-examination, both before and after the trip, to identify areas for improvement:
1- Plan your trip: Be aware of the risks involved in travelling and take the necessary precautions. Research the characteristics of the destination and take the necessary measures to have the necessary documentation up to date, in addition to following the recommendations of the local authorities.
2- Consume local products: Encourage the local development of the destination by consuming local products and services. In this way you will support local entrepreneurship.
3- Learn new customs: Share and learn about your host community, respecting its values and traditions. Make sure you know their social norms to avoid behaviour that may be offensive or humiliating and be an example of tolerance.
4- Protect ecosystems: Contribute to the conservation, protection and regeneration of the destination's aquatic and terrestrial ecosystems. Adopt responsible behaviour, avoiding the generation of waste and enjoy products and experiences that guarantee the sustainable exploitation of resources.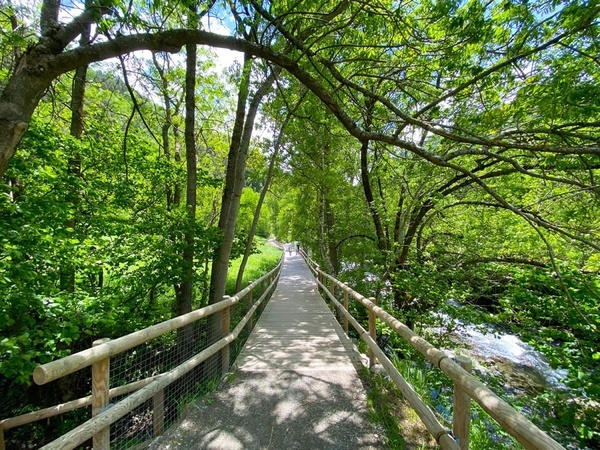 (image credit: Andorra Lovers)
5- Respect diversity: Do not encourage or participate in discriminatory activities. Encourage the removal of barriers that limit the integration of people based on gender, origin, religion, sexual orientation or other status.
6- Minimise your impact: Consume responsibly and participate in the sustainable management of resources. Avoid excessive or wasteful water consumption and opt, whenever possible, for transport with reduced or zero polluting emissions.
7- Favours the sustainability of the destination's heritage and infrastructures: Pay special attention to recognising how the destination and its infrastructures are managed so that your visit does not disrupt local life. It also contributes to the conservation of tourist attractions.
8- Promote R&D&I: Choose products, services or experiences that enhance the sustainability of the destination through R&D&I. Prioritise those products or experiences that, whenever possible, incorporate new technologies and innovative methods that contribute to the sustainability of the destination.
9- Promotes fair work: Promotes decent and fair working conditions that respect workers' rights. Likewise, treats all workers with respect.
10- Share good practices: Join the Responsible Traveller Manifesto and share it.
3. Decalogue for responsible tourism
While the above manifesto is a good guide, which can serve as a basis as well as a way to examine our journey, we provide you with the following tips that will help you become a responsible tourist with sustainability:
1- Start with yourself, and have your trip well organised to avoid surprises in your expectations, or in your pocket.
2- Choose transport wisely and opt for efficient means of transport that save energy or have low or zero pollutant emissions. Try using public transport, cycling or walking.
3- Stay in sustainable and environmentally responsible establishments, such as any of our hotels at Daguisa Hotels.
4- Use electronic devices to reduce paper consumption on tickets or maps: use digital format.
5- Don't waste the energy of the hotel where you are staying. Even if it's all paid for, you'll be doing a disservice to the territory you're travelling to.
6- Respect the nature of the area and do not degrade its ecosystem.
7- Contribute to the local economy, helping to make it more dynamic and involving local people and companies. Also enjoy the local festivals and traditions.
8- Be considerate of the local population and avoid imposing your lifestyle: know, understand and adapt to their character, habits, norms and customs.
9- Minimise waste generation. Use reusable bags or bottles. Look at recycling wherever you go and try to dispense with "throw-away" products.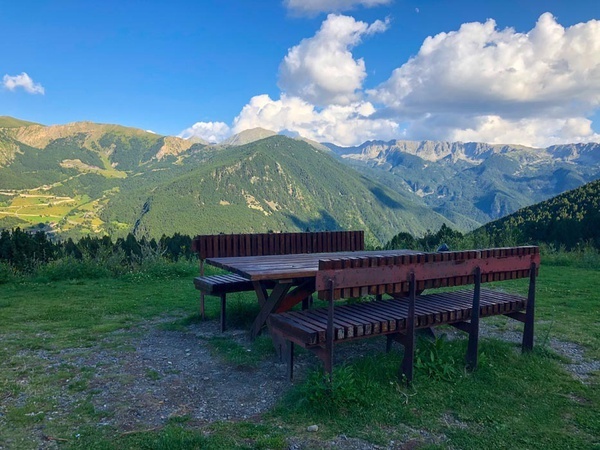 (image credit: Andorra Lovers)
4. Respect for the environment
These are some ideas and tips to put into practice on your next trip and be more committed to the environment and the nature that surrounds us. At Daguisa Hotels, as a socially responsible Andorran company, we have adopted this philosophy and incorporated initiatives in our establishments.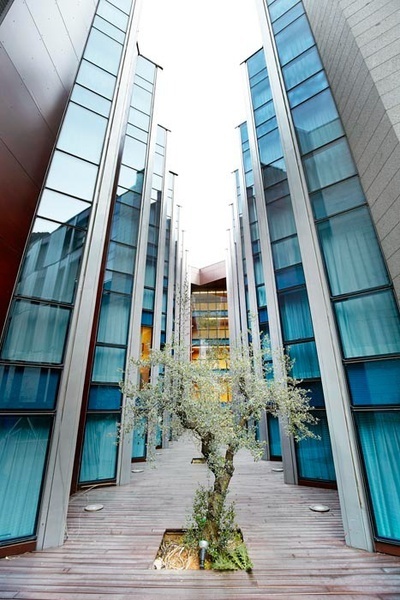 Pilar Jiménez Bernat Commercial Director & Marketing
Comentários