The hotel for snow lovers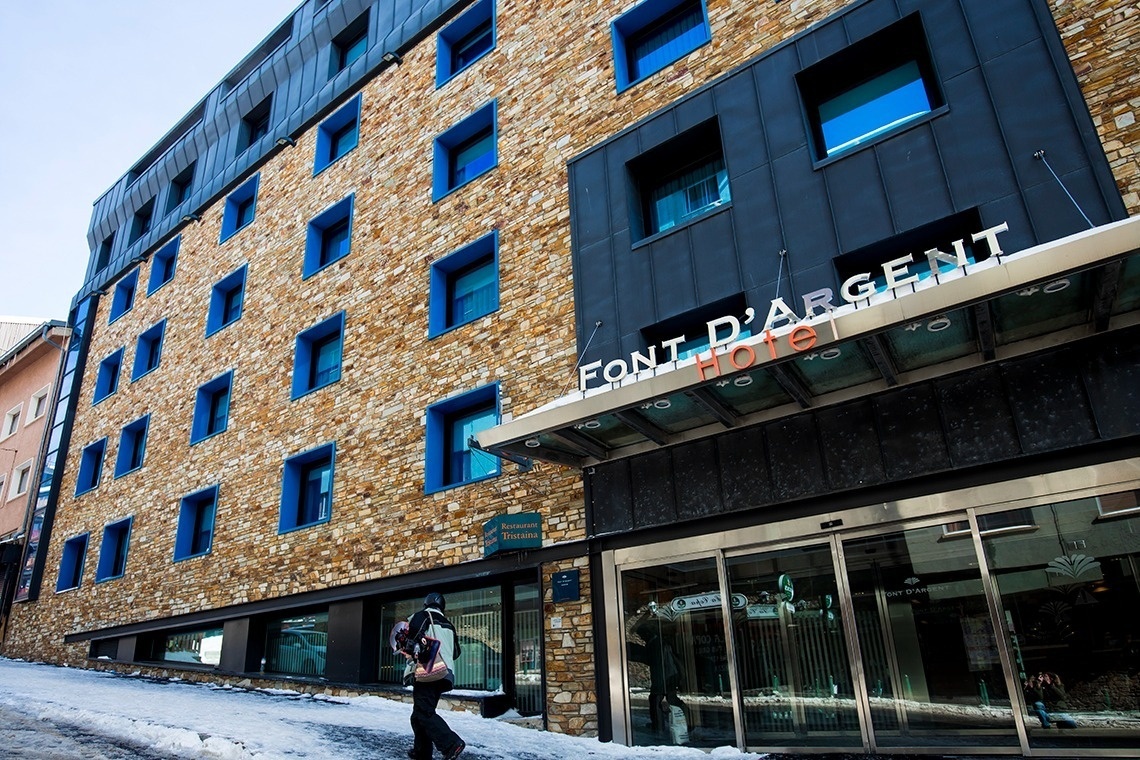 The Principality of Andorra hides wonders and activities for the whole year, but, without a doubt, if there is one thing that stands out, it is in all aspects related to snow and winter sports. When the coldest months of the year arrive, the country prepares to welcome multitudes of visitors ready to enjoy themselves while descending the snowy slopes of the Andorran mountains. And to be able to enjoy it to the fullest, the Font d'Argent Pas de la Casa Hotel 4* is one of the best options in the country, especially for winter sports lovers because its location is perfect. Today I invite you to get to know it in depth.

INDEX

1. At the main access door to Grandvalira
2. The ideal room to recover energy
3. Let yourself go and relax in the wellness area
4. A high-quality gastronomic offer
5. Make the most of your stay with offers and packages

1. At the main access door to Grandvalira

If there is one thing that the Font d'Argent Pas de la Casa Hotel 4* stands out for, it is its geographical location. It is the border town of Pas de la Casa, and practically within the same ski slopes as Grandvalira, the largest ski area in all the Pyrenees: more than 300 km of slopes where you can slide and enjoy the mountains of the Principality .

The Pas de la Casa sector has a total of 16 slopes for all levels, as well as freeride areas, mountain ski circuits and snow gardens for the smallest members of the family. In addition, it is here where we find the only night ski slope where you can continue skiing after the rest of the facilities close. Can you imagine living the experience of skiing while the sun sets? In Pas de la Casa it is possible.

Furthermore, in this same sector you can enjoy different experiences, such as snowmobile and snowshoe excursions. And, as if that were not enough, from here you can travel to other areas to do other activities in the snow, such as building igloos, dog sledding excursions, ziplining or flying in a helicopter.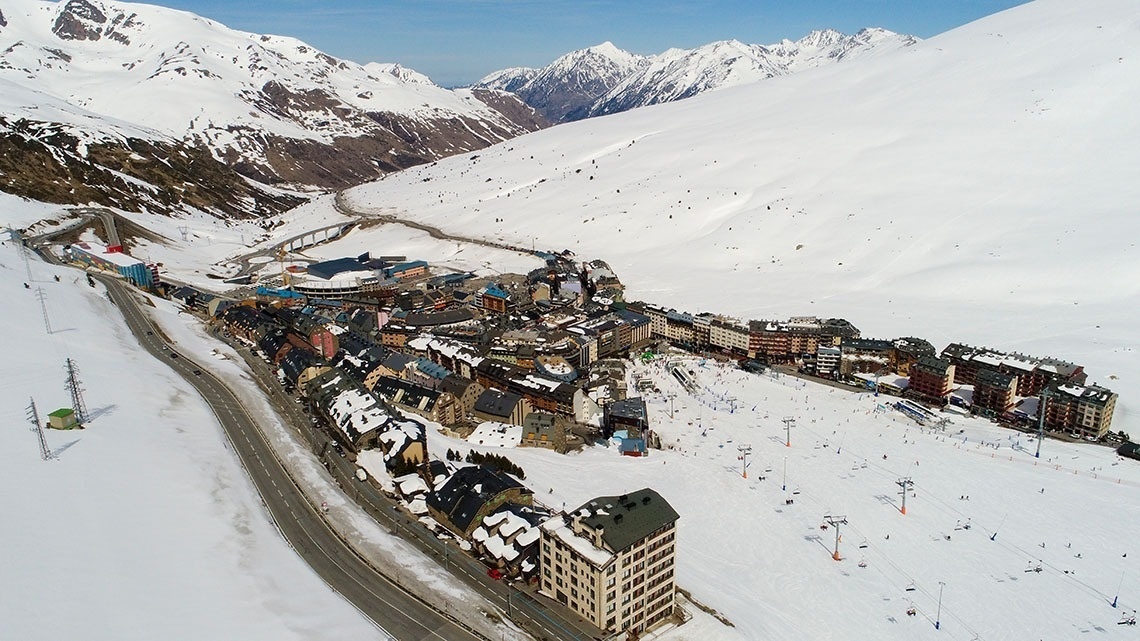 Another option that Pas de la Casa offers is found in the highest altitude circuit in the world. I am only talking about the Circuit d'Andorra, in the port of Envalira, just 3 kilometers from the town. At almost 2,400 meters of altitude, and almost 1 km in length, it offers up to 5 different route options in which to test yourself. From courses for different levels to learn to drive on snow, events are organized for companies or groups, but it also hosts major sporting events where you can enjoy the most expert drivers.

Taking advantage of the same area, in Envalira you can enjoy a viewpoint oriented towards Encamp, with a pedestrian area and parking, where you will get panoramic views of the town of Pas de la Casa, the entire valley and the Andorran mountains as well as the French Ariège. Although in summer the greenish colors amaze, the white mantle of winter impresses and becomes an immeasurable frame for unique photographs.

All this makes the Font d'Argent Pas de la Casa Hotel 4* the ideal hotel for all winter sports lovers looking for a cozy atmosphere in a strategic position from which to enjoy their passions. An operations center from which to unleash the enjoyment of the snowy mountains of the Principality of Andorra. If you are in this large population group, it is undoubtedly your best choice in winter.

2. The ideal room to recover energy

Whether you come with your family, it's just you and your partner, or on a group trip, at the Font d'Argent Pas de la Casa Hotel 4* you will find the room(s) you need for a well-deserved rest. . We have various options so that your experience goes smoothly, with elegant rooms. Therefore, I am more than convinced that we have what you are looking for to recover energy after an intense day in the snow.

When we talk about our double rooms, we are talking about elegant and bright rooms, equipped for your maximum comfort and that of your companion, with a size of 23 m2. All rooms are exterior, have a bathtub and shower, and we have two types of possible configurations: with a double bed between 135 and 180 cm or with two single beds of 90 cm. For reservations for three people, our triple rooms, measuring 30 m2, are made up of a double bed and a sofa-canapé, designed for a capacity of two adults and one child.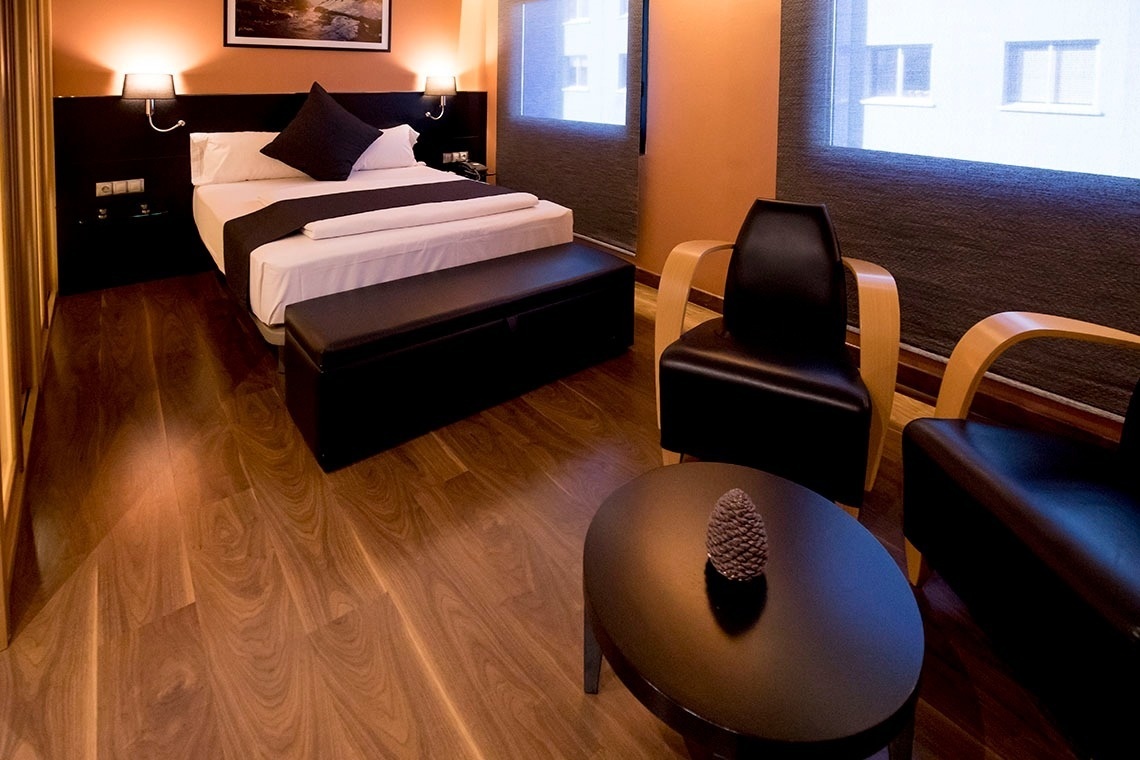 And if you are looking for more exclusive spaces and a higher level of comfort, one of our three Premium rooms is for you. With a 150 cm double bed, they have a rain shower, as well as a bathtub, tea and coffee service, as well as a SmartTV via Chromecast. Everything for the most demanding clients who need more space and comfort during their stay in Pas de la Casa.

3. Let yourself go and relax in the wellness area

Snow and spa should always go hand in hand, as two concepts or activities that complement and need each other. And there is no better way to end a day of skiing, or winter activities, with a good relaxation session. That is why at the Font d'Argent Pas de la Casa Hotel 4* you will find 2 jacuzzis, 2 Finnish saunas and 2 Turkish saunas for your best après-ski. Relax and let yourself go!

Without a doubt, jacuzzis are the best option to recover from a long and successful day sliding down the Andorran slopes and valleys. But the special cabins that are our Finnish and Turkish saunas are two places where you can find the greatest possible comfort and complete a wellness session.

And as the icing on the cake, treat yourself to one of the massages and treatments that will leave you feeling like new! Prepared by our professional masseuses, through their techniques and natural products they will transport you to another dimension.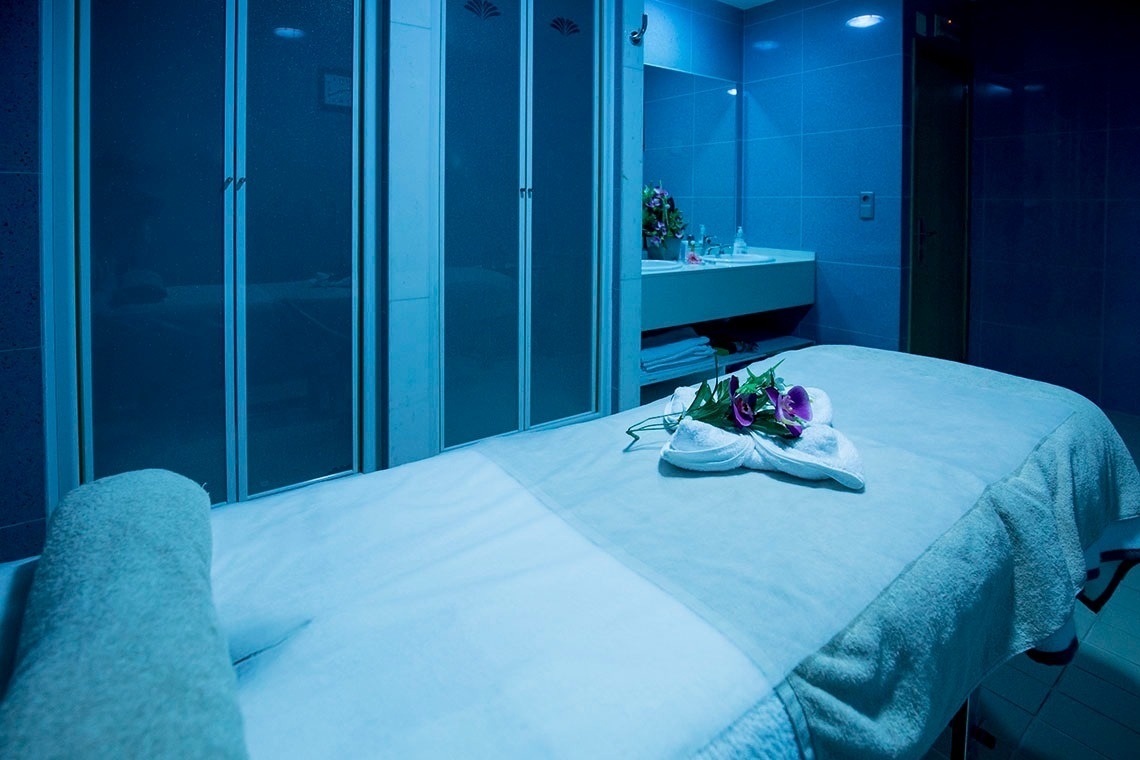 4. A high-quality gastronomic offer
That the location of the hotel is ideal, with rooms that allow you the best rest, is a minimum that every person requires when looking for a place to stay. Having a high-quality wellness service is an extra to take into account, but something that we cannot forget is the gastronomic section.
We all know that breakfast is extremely important. Especially before a day of adventures and snow sports, nourishing yourself with foods that provide the most energy is essential, and will help us succeed in our goals. Therefore, at the Font d'Argent Pas de la Casa Hotel 4* you will enjoy the best good mornings with a complete and varied buffet, served at the table with hot and cold dishes, cut fruit, juices, pastries, selection of breads, cereals, local sausages, eggs, tortillas...
And if it is important to start the day on the right foot, putting an end to it is not a trivial matter. For this reason, at dinner time you will find in the restaurant dishes prepared with Mediterranean and typical Andorran products with which you will go to bed with a good taste in your mouth. Without a doubt, you will eat well here.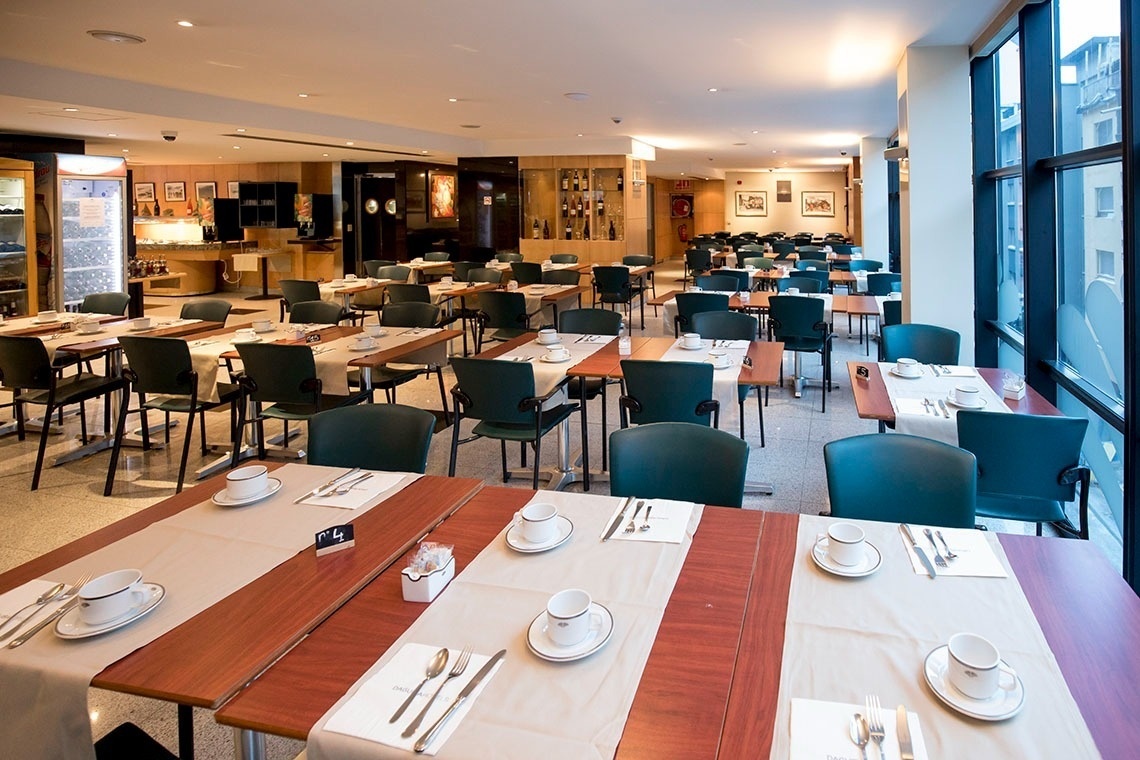 Following in the footsteps of other Daguisa Hotels establishments, the all-you-can-eat buffet at the Font d'Argent Pas de la Casa Hotel 4* is a pioneer in innovation thanks to digital scoreboards. Electronic labels that show the name of the dish in different languages, as well as the list of allergens it contains. It is one more step in the digitalization and modernization of the hotel, but it allows us to reduce the amount of paper used, achieving greater respect for the environment.
Finally, you can also stop by our cafeteria, an ideal space to enjoy a cocktail, an aperitif or some tapas with friends, your partner or family.
5. Make the most of your stay with offers and packages
To make the most of your stay at the Font d'Argent Pas de la Casa, we have a series of offers and proposals. Without a doubt, the pack that combines your accommodation in our establishment along with the ski pass to Grandvalira stands out, thanks to which you will be able to slide down the more than 300 km of ski slopes in the domain.
However, the best recommendation is to contact us directly and discover which option best suits your needs. Likewise, during your stay you will always have a team of professionals available at the reception who will be able to help you and recommend various excursions for each day.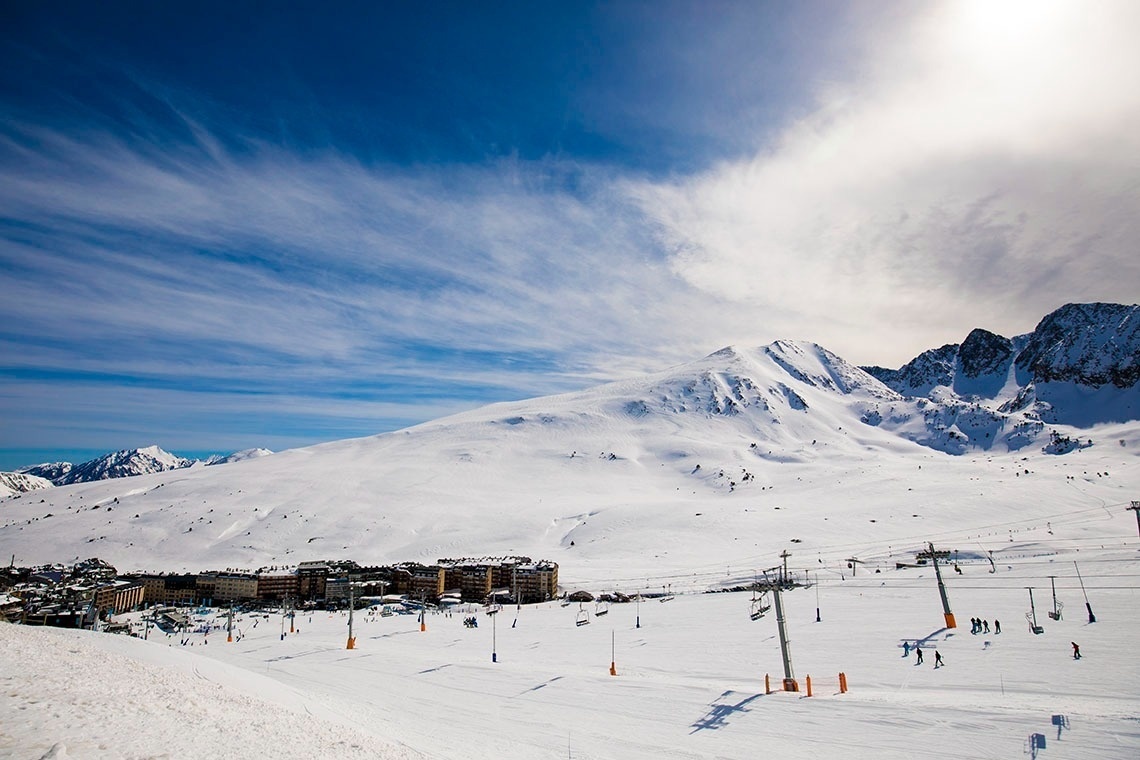 Haven't you decided yet? This winter we are waiting for you at the Font d'Argent Pas de la Casa Hotel 4*!

Núria Roure
Commercial Manager, Reservations and Revenue Headquarters


Comentários