Tips and recommendations for taking care of yourself this winter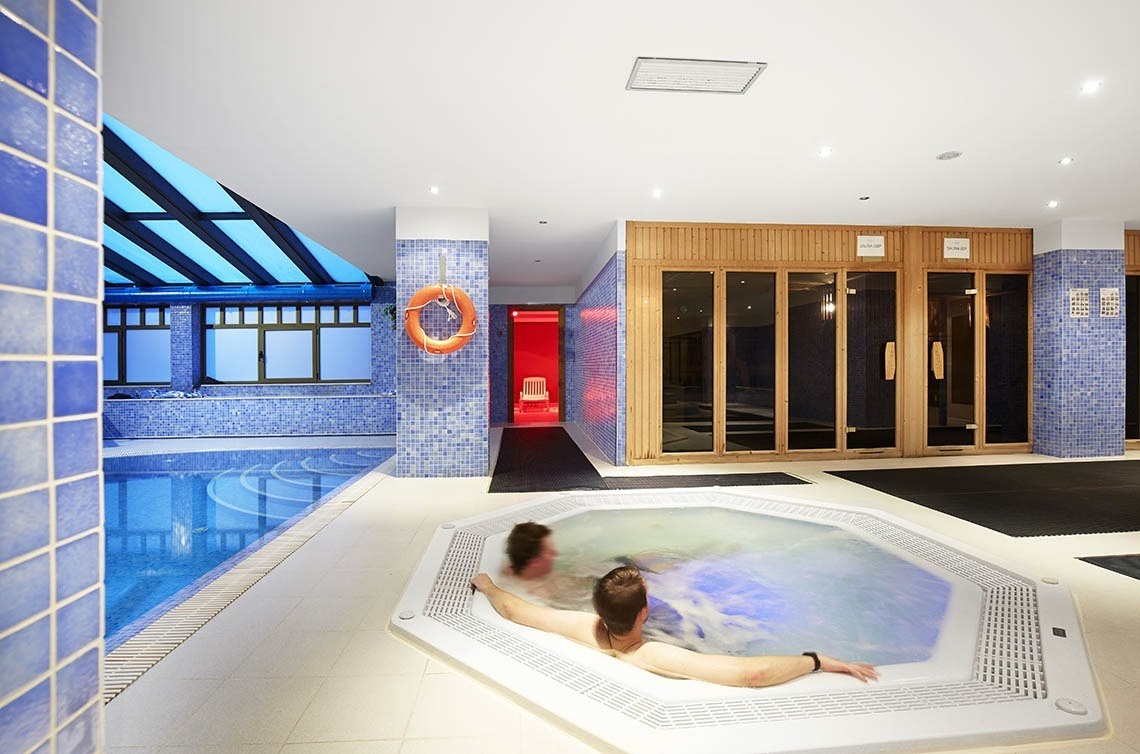 With the start of a new year, one of the most common rituals is to write down lists of good resolutions that we want to achieve over the next twelve months. Each person, depending on their personal, family and professional situation, will write down some goals or others, but normally if there is one that is always repeated it is related to sports practice, either to start practising, increase it or maintain it, at the pace that each person considers appropriate.
But, although it is important to have a healthy lifestyle and sport is fundamental, we cannot leave aside rest, relaxation, relaxation and taking care of our body and mind to find the moment of peace we so desire. As they used to say in Latin, mens sana in corpore sano, and how can we work on this? Today we offer you a series of tips and recommendations!
INDEX
1. Good New Year's resolutions
2. Tips for winter health care
3. Detox plan to combat excesses
4. Relax with us
5. Our proposals for relaxation and relaxation
1. Good New Year's resolutions
For many psychologists, New Year's resolutions are a motivational tool to achieve the goals set. They are also seen as an excuse to encourage oneself to take the year ahead and to plan in detail the actions to be taken to achieve them.
Going on a diet, quitting smoking, studying a new language, getting our driving licence and doing (more) sport are classics. Did you know that, according to one study, after six months 46% of people who had made the list were still pursuing the goal they had set, while among those who did not make the list the figure was down to 4%? It seems, then, that these are numbers to think about writing down the things we want to change in 2023.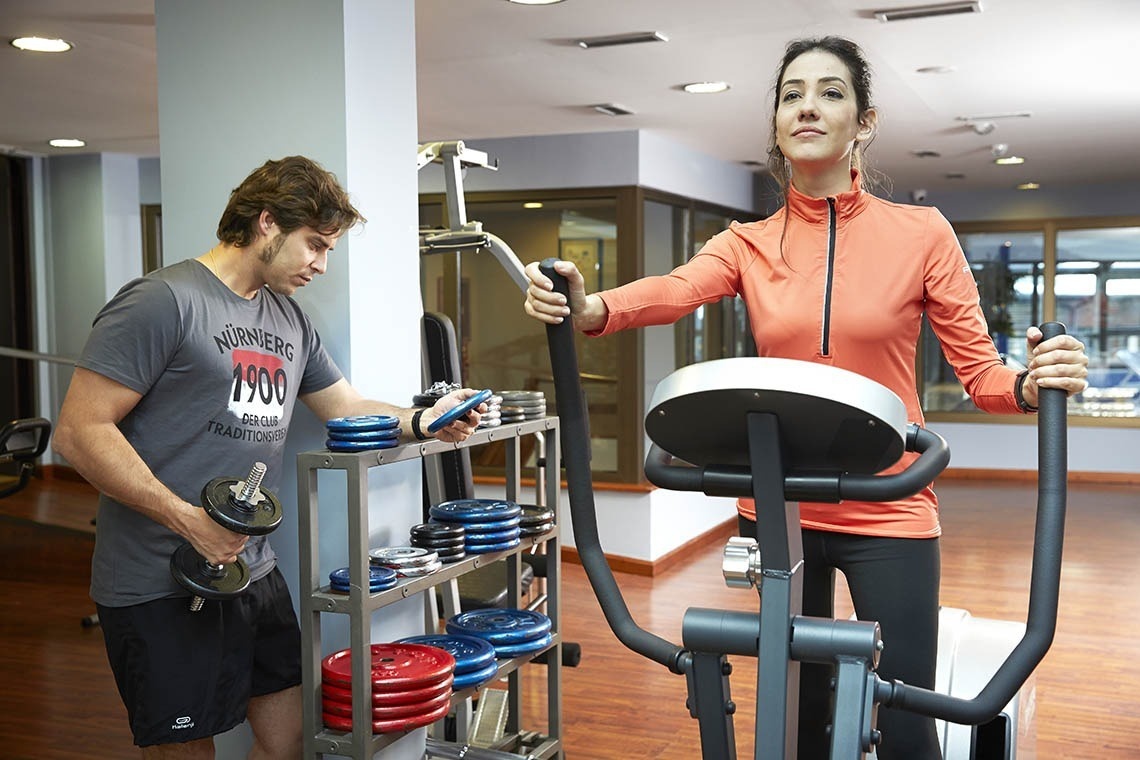 As I said at the beginning, everything we write among our resolutions will become goals for the new year, but in case you have already written them down, review them again and think about adding -if you don't have them- taking care of your body, your health, and finding moments for you and your rest and relaxation.
2. Tips for winter health care
With the low temperatures of winter, the chances of suffering from a respiratory illness or even depression increase. And, as the Latin saying goes, we must take care of our body to take care of our mind. Therefore, I would like to take this opportunity to offer you a series of tips that will help you during this time of year:
1. Maintain and reinforce hygiene habits. Remember that in winter the viruses and bacteria that cause illnesses circulate more frequently.
2. Avoid sudden changes in temperature.
3. Reinforce the care of our skin, moisturising and nourishing it, and not forgetting sun protection, especially when practising winter sports.
4. Watch your diet. Although our body needs more calories, it is important to make sure that this does not lead to weight gain.
5. Dress appropriately, with clothing appropriate to the weather and in layers.
6. Strengthen the immune system with a healthy diet, physical exercise, getting enough sleep and relaxation exercises.
7. Taking care of your mood. It is important to maintain a positive mental attitude and disposition in order to avoid the so-called seasonal affective disorder.
Although for most of these tips the work is up to each one of us, at Daguisa Hotels we can do our bit and help you to take care of your health so that it is not damaged this winter.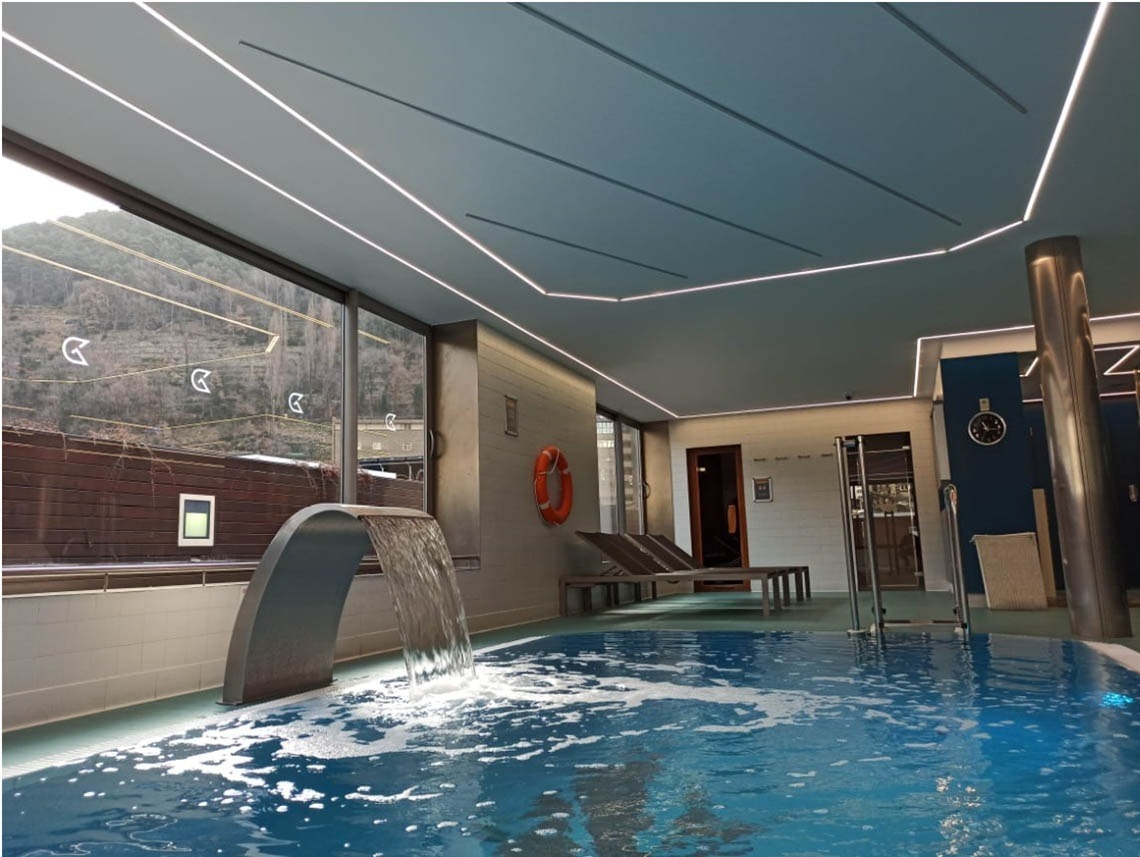 3. Detox plan to combat excesses
To be at peak energy level, it is important to feel better. Although it may seem more and more distant, the Christmas holidays have certainly taken their toll and now it's time to combat these excesses and get back in shape. It is important to start working on purifying our organism by eliminating toxins. To do this, avoid processed foods and sugar for a few days, and also increase your intake of fruit and vegetables (and better if they are in season!). Don't neglect hydration, and prioritise the consumption of water and herbal teas, which will also help you to eliminate toxins that accumulate in your body.
In this detox plan, don't neglect your sleep, and get enough sleep. But make sure it is quality sleep, in a quality environment and in a quality place, not just anywhere.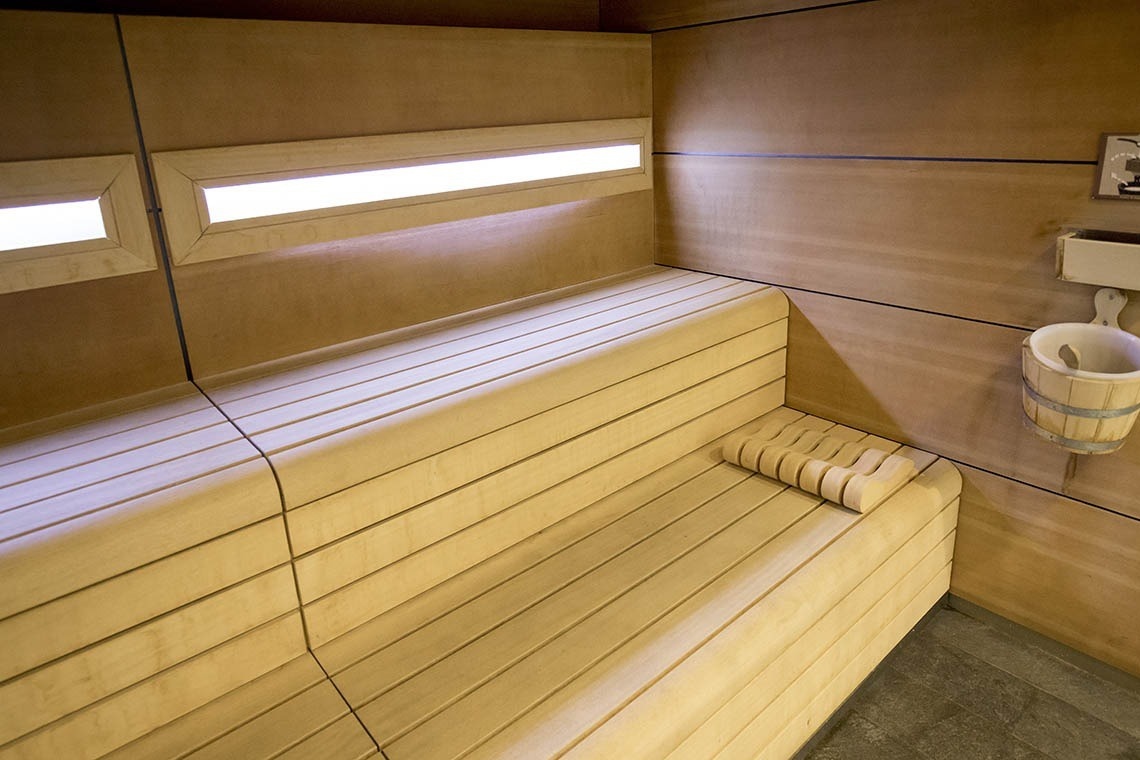 Also remember the importance of physical activity, so get active and keep moving. And if you can, walk instead of driving. Or by bike. Last but not least, take advantage of facilities like the sauna: you can eliminate toxins through your skin with a good dry steam bath.
4. Relax with us
We have already set to work to get rid of the excesses, but as I said before, among the tips to take care of our health were relaxation exercises and taking care of our state of mind. And, in this chapter, at Daguisa we are your great allies because all our establishments are prepared with wellness services with which you can relax, alone or in the company of your partner or family. These services can be completed with special facial and general treatments if required.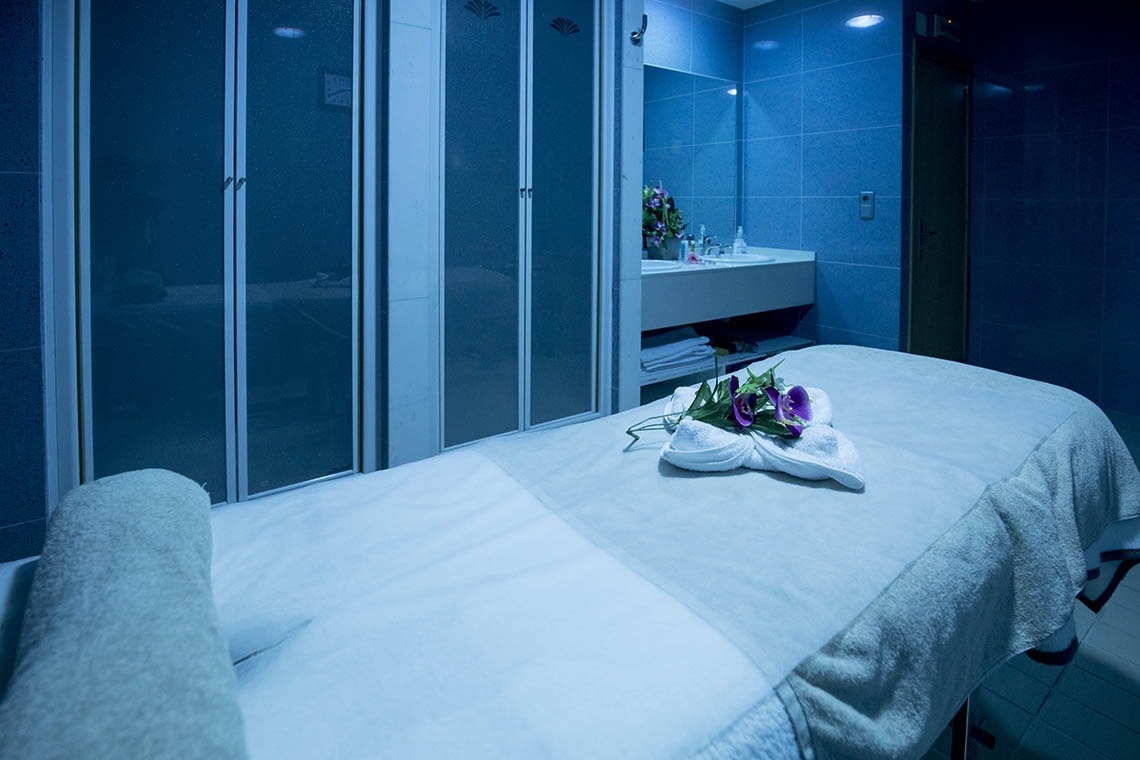 If you decide to book in our mountain hotels, the water area offers you everything you need to disconnect. Hot water pools that will give you a great feeling of relaxation and help your muscles relax completely after a day of cold and skiing. Jacuzzis, waterfalls, Finnish saunas and ice cabin, among others, are some of the points you can find in Canillo, Pas de la Casa and Vall d'Incles.
If you choose our city establishments, the Golden Tulip Andorra Fènix Hotel 4* offers you everything you need. Located in the heart of the Escaldes-Engordany shopping area, it has all the comfort, service and atmosphere you are looking for to relax. And did you know that it belongs to Andorra Health Destination? This is an Andorran association of companies, supported by Andorra Business, which offers a quality health product focused on the consumer, meeting high quality standards.
5. Our proposals for relaxation and relaxation
Thanks to Daguisa, you can also enjoy Caldea, one of Andorra's icons, which is just a few minutes' walk from our two city hotels. If you feel like unwinding in an outdoor jacuzzi, bathing in a panoramic pool overlooking the Valira or pampering your skin with an Argan oil massage, the thermal spa is a 'must' on your visit.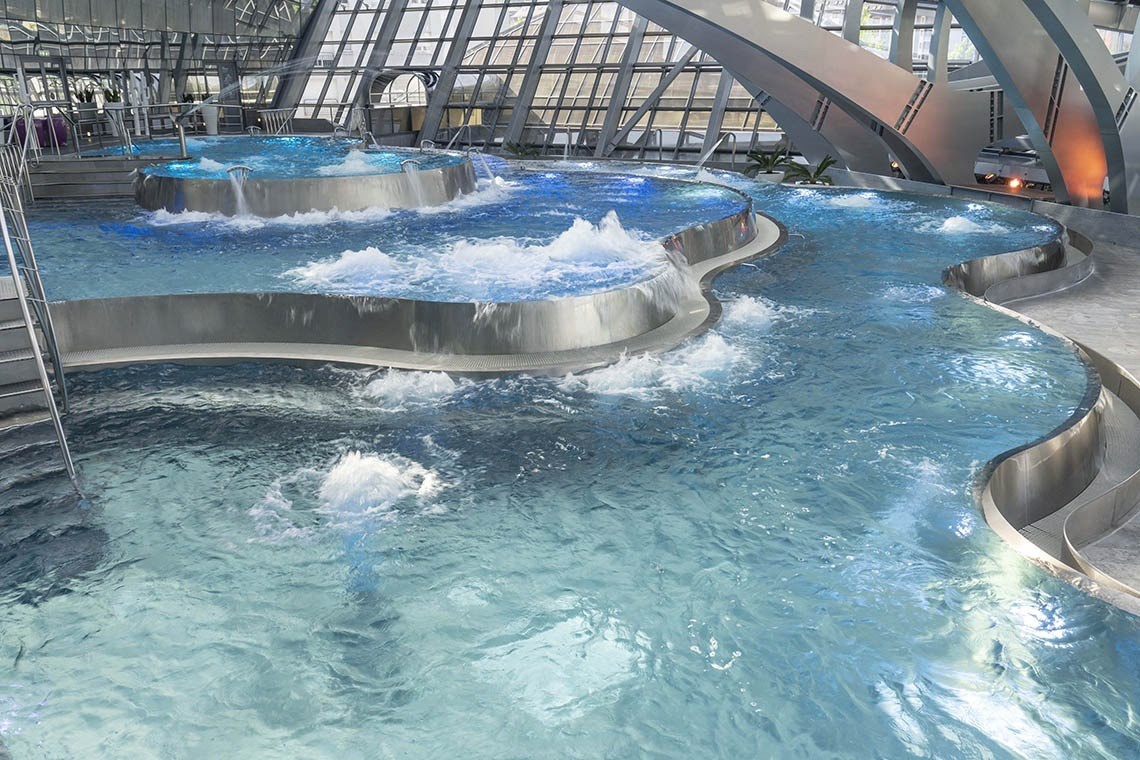 (image credit: Visit Andorra)
Check out our offers, because at Daguisa we have the best combinations of hotel plus entrance to Caldea so you can enjoy its thermal waters. If you come with family or friends, we recommend our hotel + Thermoludic offer; but if you are looking for a more relaxed option without children, your option is hotel + Inúu, which in addition to including the above, gives you access to the spa exclusively for over 16s.
Maite Hernández, Director of Euroski Mountain Resort Hotel 4*.
Comentários