Traveling alone and not getting lost in the attempt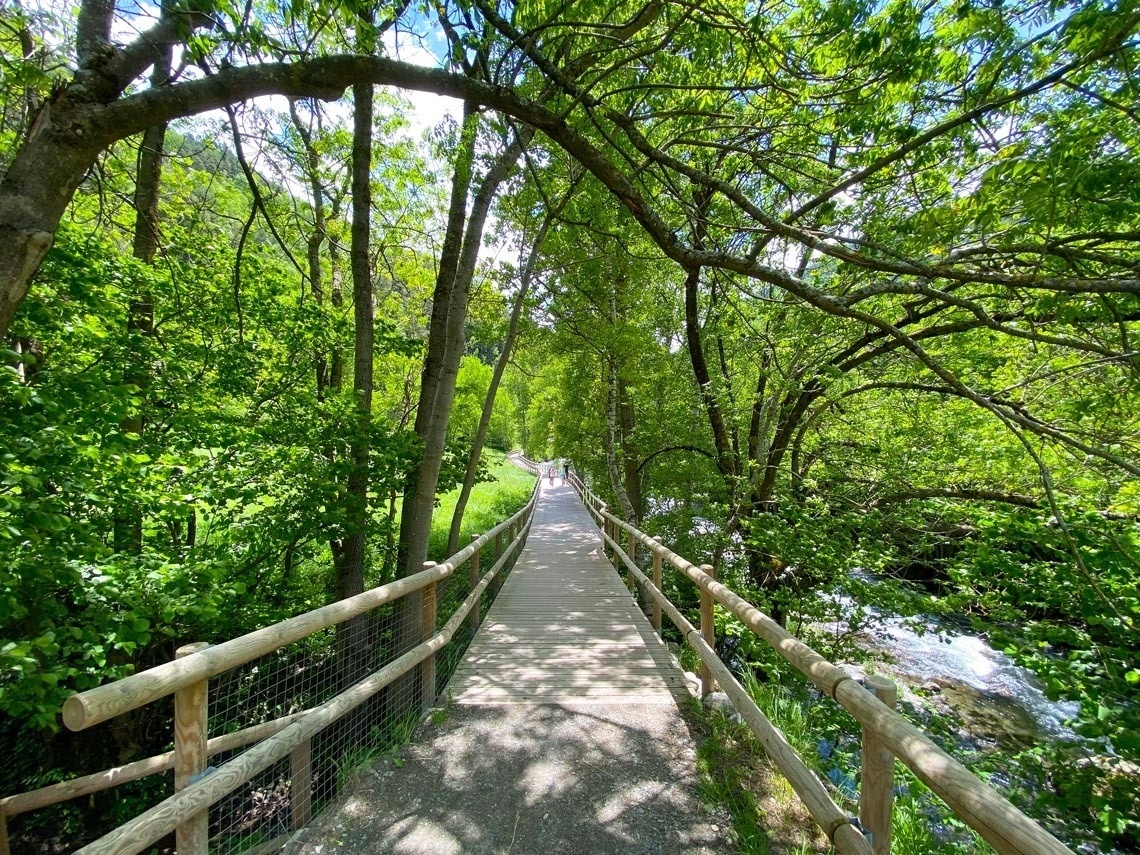 Why travel alone? Many people ask this question when planning their next trip, and for whatever reason they decide to look for company. Or worse, change your destination if you can't find an escort. But why stay with the desire to make that trip you want so much? Travelling alone is a unique and enriching experience that can give you the opportunity to meet new places and people. However, it is important to prepare properly for a safe and pleasant experience.
INDEX
1. Know yourself
2. Tips for traveling alone
3. Indications to take into account
4. Like traveling alone and not getting bored?
5. The best atmosphere in the country
1. Know yourself
The term 'lonely trip' is basically going on vacation with no one but yourself, pets apart. It does not mean that you have to go to a desolate or boring place to mourn your sorrows. It just needs to be a point where you can relax, enjoy the moment and carry out the activities that you like. If you get these three things, you will get to enjoy a trip without company without getting bored! In addition, it is during these days of vacation in solitude in which you will undoubtedly get to know you better. Being honest or honest with you is the fundamental part of every process, as it will be a few days or weeks when you will have time to think about your life; and then you can start planning what kind of changes you need to make to achieve it.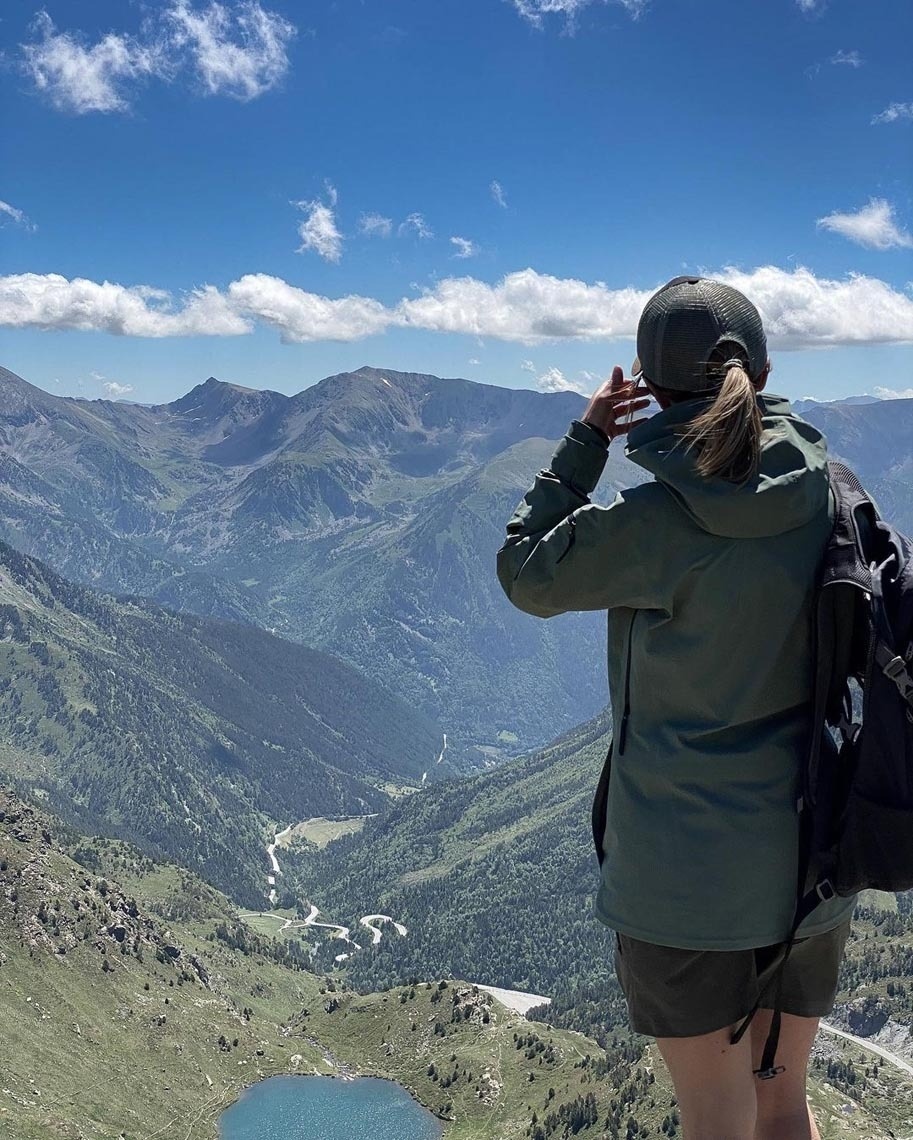 2. Tips for traveling alone
Learning to travel without company is not always easy, especially in cases where the person is not very adventurous or outgoing. But this should not be an impediment, so here are some tips you should take note:
1- Plan ahead. Before you leave, research your destination, the places you want to visit and the activities you want to do. I'm not saying details until the last minute, but make sure you know the means of transport, some interesting places to try the local food, when to enjoy the points you want to visit and, above all, confirm that you have the necessary documents to travel. Also, set your budget.
2- Be flexible. It may seem like a contradiction to the previous point, but it is not: given the opportunities that may arise to you to be without company (and without having to debate it, every decision will depend on your tastes!) it is important to be willing to change our travel plan to adjust to unforeseen events and take advantage of these.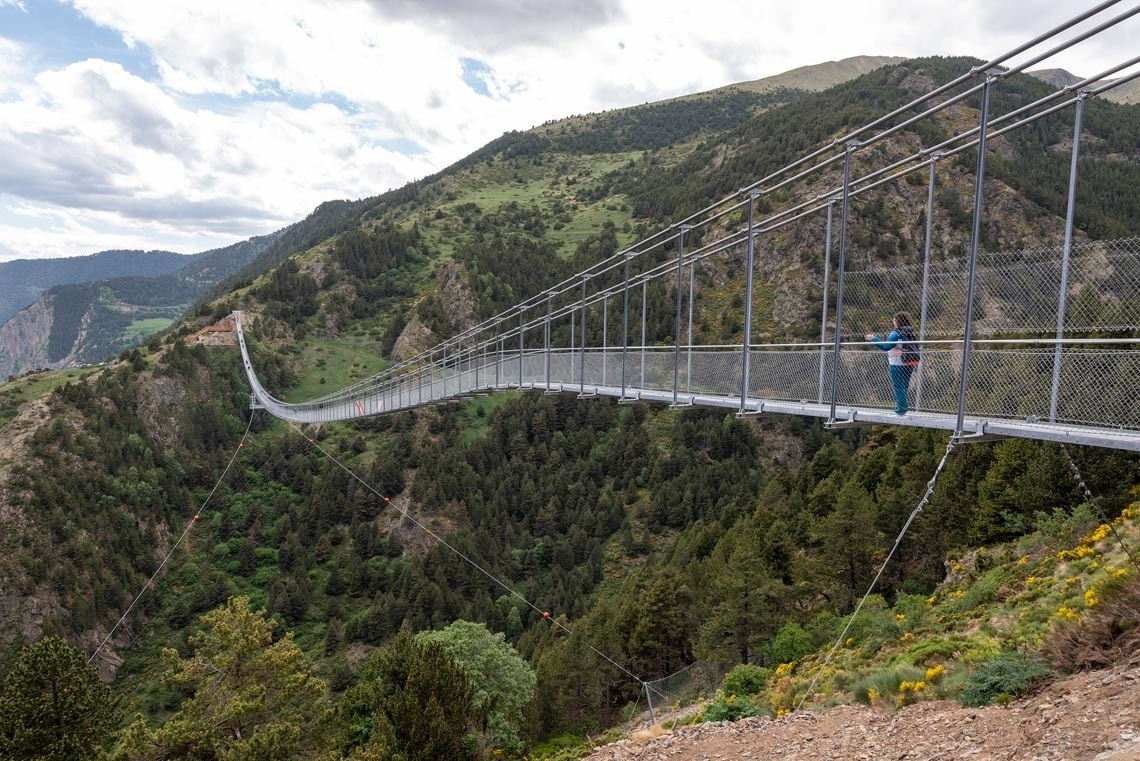 3- Keep in touch with family and friends. Remember, you are unaccompanied and you have left your acquaintances in your hometown; so it is not unnecessary to keep them informed of your vicissitudes and experiences. Today, social networks are of great help at this point.
4- Be aware of your environment. Pay attention wherever you are, and avoid situations that can put you at risk. It also respects local norms and customs.
5- Make new friends. Take advantage of this opportunity and meet new people during your trip. You can join groups of travelers or participate in group activities.
3. Indications to take into account
Traveling alone can be intimidating, but if you're prepared it will be less. So there are some indications to keep in mind that, later on your return, you will be useful:
1- Keep a travel diary. Without a doubt, it is a useful way to document your experiences and remember the places you have visited, while your memories are fresh in your memory. In addition, not only will you have a good memory forever, but they can serve as a way to share your experiences with friends and family on your return. Take advantage of all those dead moments that every trip includes and we can not avoid: while you wait for a transport, when you are drinking something in a bar or cafeteria, or while you rest in a park after a long day of sightseeing, for example.
2- Be aware of your budget, and don't spend more than planned. Remember that there may be some unforeseen, so always keep in mind if you suddenly need an extra.
3- Join group tours and guided tours. The human being is a social being, so it doesn't hurt to sign up for routes and guided tours and be able to socialize a little. You will surely agree with someone else who is also unaccompanied, or with small groups and willing to meet you. As I said before, it's a way to make new friends.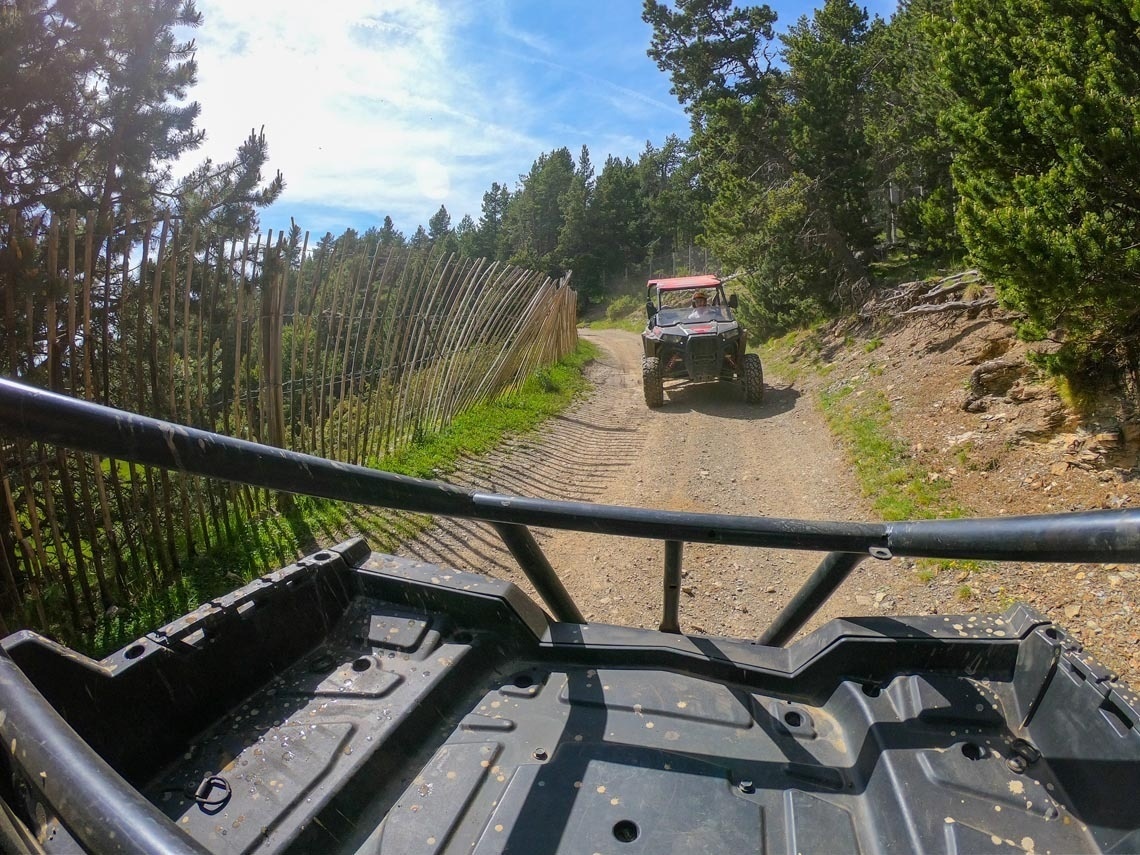 4- Travel light. Being alone and carrying a lot of weight is not always a good combination. Try to fit everything you need in a travel bag, without doing anything; so you can travel in a more comfortable way.
4. Like traveling alone and not getting bored?
The good thing about traveling without company is that all the activities you intend to do will be under your preferences, without having to give in as it happens when it is not the case. There are many options to not get bored: from the most classic to make sure to have the days full of activities and visit everything, go out to a bar or a club to meet people, bring a good book for the dead times...
But there are also other activities that can also introduce you to the local culture. For example, go to a movie theater, or look for a dance show or theater. And, why not, enjoy a concert by a local musician.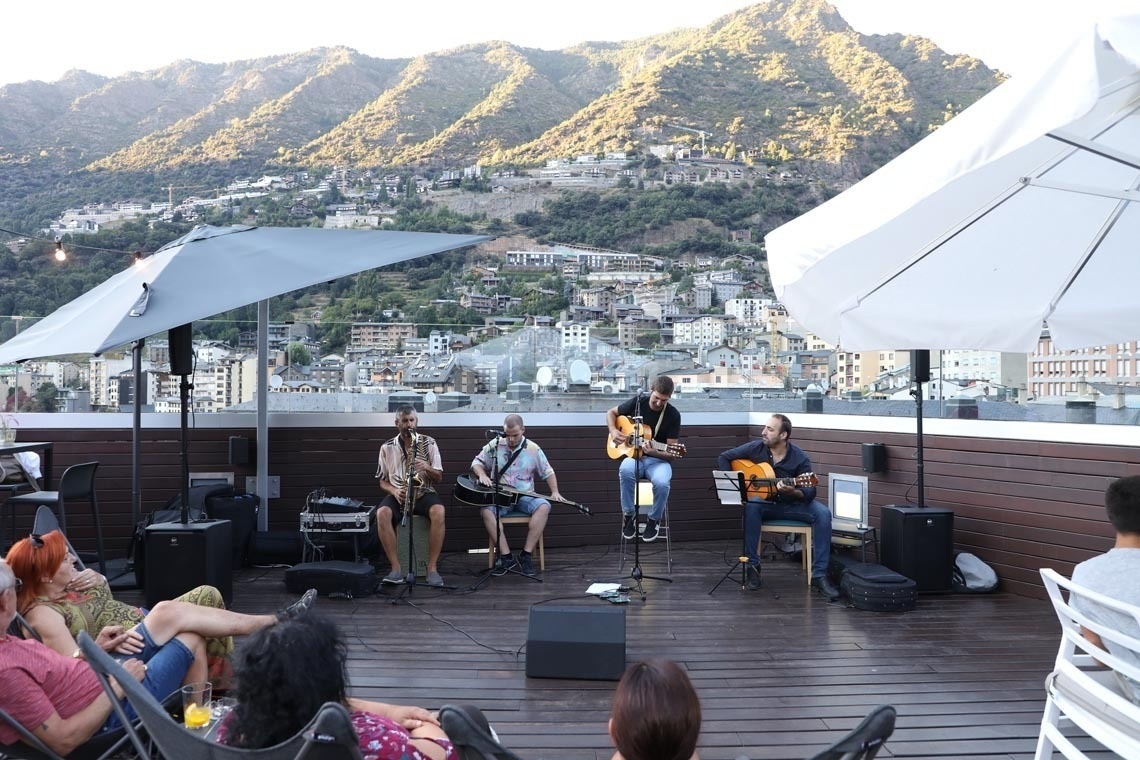 The most important thing is to be open, as it is the best way to meet interesting people and make sure that the boredom is less. Today you can also use mobile apps, because there are apps whose function is to connect people who travel without company and with similar tastes.
5. The best atmosphere in the country
On your next solo trip, the Principality of Andorra can be a great option. With many proposals at all levels - cultural, leisure, gastronomic... -, also in our country you can find those points where to find the best atmosphere of the country, and in which to have the opportunity to meet new friends and friends to share part of your trip.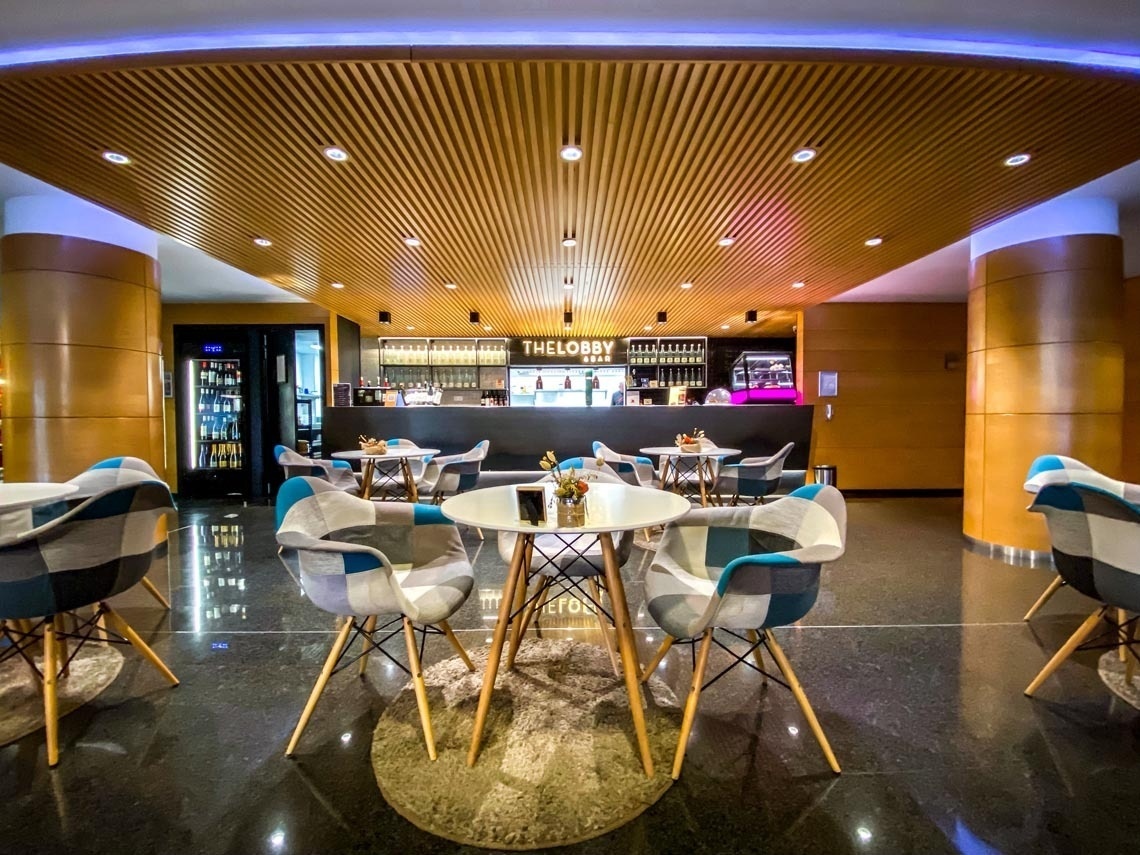 One of them is The Lobby Bar, located in the hall of the Golden Tulip Andorra Fènix 4* Hotel. It is an 'open urban space', our gastronomic space where you can have tapas or snacks at any time of the day. With the raw material as the protagonist, you will find proposals that enhance the flavors, with fresh seasonal products and proximity. Open every day, I advise you to consult their musical agenda and so enjoy some amazing dishes with good music.
Another option, in the same hotel establishment, is The RoofTop Van. In this case, and as its name indicates, we are talking about the top floor of the hotel. A 360º panoramic terrace with unique views of the Escaldes-Engordany valley, a unique space in which you will find a food truck with which you can enjoy hamburgers, sandwiches, Andorran sausages or specially created snacks. After a winter season in which it has remained closed, the terrace is again open to the public since April 21, in view of the good weather that arrives in the country with spring and summer.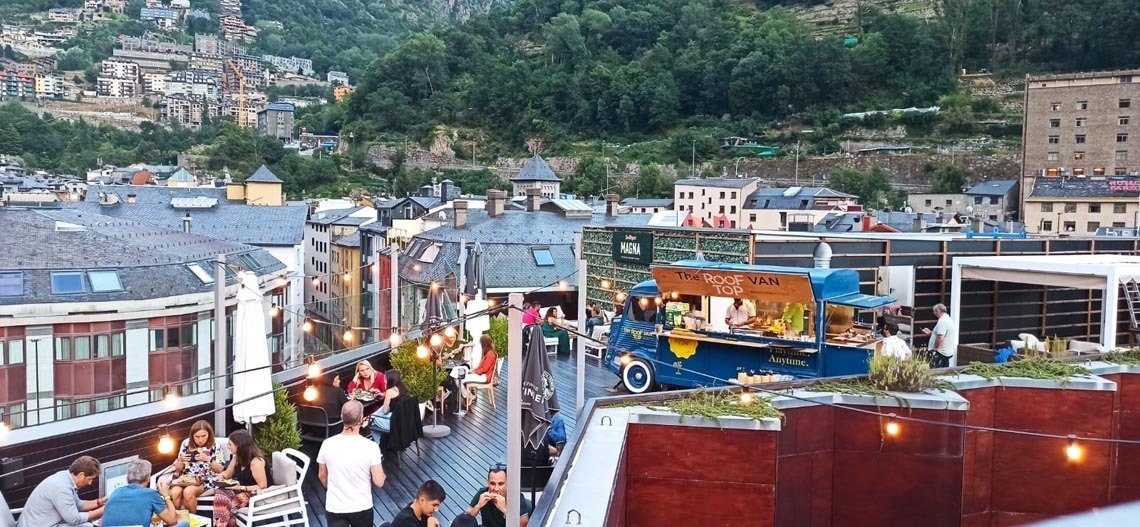 Have you decided yet? In Daguisa Hotels we are waiting for you!
Pilar Jiménez Bernat,
Commercial & marketing director
Comentários