Travelling with friends: a unique experience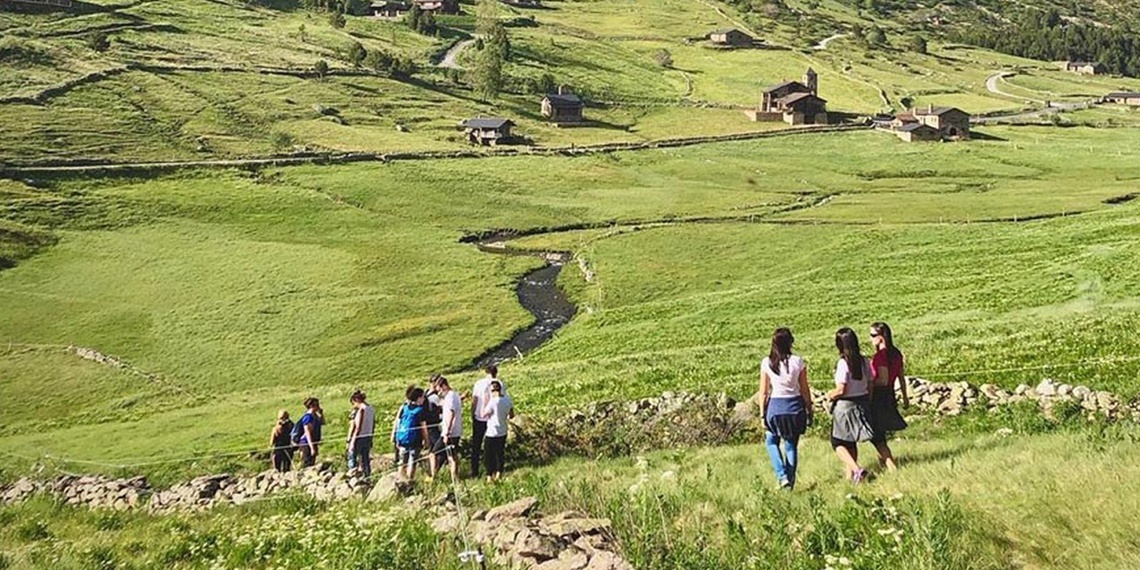 Traveling with your friends is one of the best experiences you can have in life. Full of fun, adventures and new discoveries, this is an option to strengthen your friendship. Of course, it is essential to be aware of how important it is to plan the trip carefully to avoid problems and ensure that the enjoyment is at its best.
INDEX
1. Why travel with your friends?
2. Recommendations for a good experience 3. Nature at your feet
4. Other unforgettable activities
5. A drink in the best atmosphere of the country
1. Why travel with your friends?
As I was saying, traveling with your friends can be an incredibly rewarding experience that you will always remember. But why?
The first thing that comes to mind when looking for reasons is that traveling with your friends means sharing experiences and creating memories that will last a lifetime. I'm talking about enjoying the landscapes together, the meals, the activities, and also having someone to share the joys with. All these anecdotes and stories that will cause is a strengthening of your friendship, helping to build a (even) deeper connection. Sharing experiences, facing new challenges and discovering new places together is a way to strengthen ties and create a solid foundation for lasting friendship.
Nor can I forget what it means to be with friends: guaranteed fun. Traveling with them is knowing that you will live happy moments, laugh, have fun... with what this means in relation to relieving stress while enjoying an exciting experience.
2. Recommendations for a good experience
However, you have to be realistic and take into account a number of tips and recommendations to avoid problems and ensure that all your friends enjoy the most and that the experience is more memorable:
- Talk about expectations and budgets. It is important to talk about it before planning the trip, discussing about preferences, expectations, as well as the budget that each person counts. This will not only help to better plan the trip, but also to avoid conflicts because everyone will agree.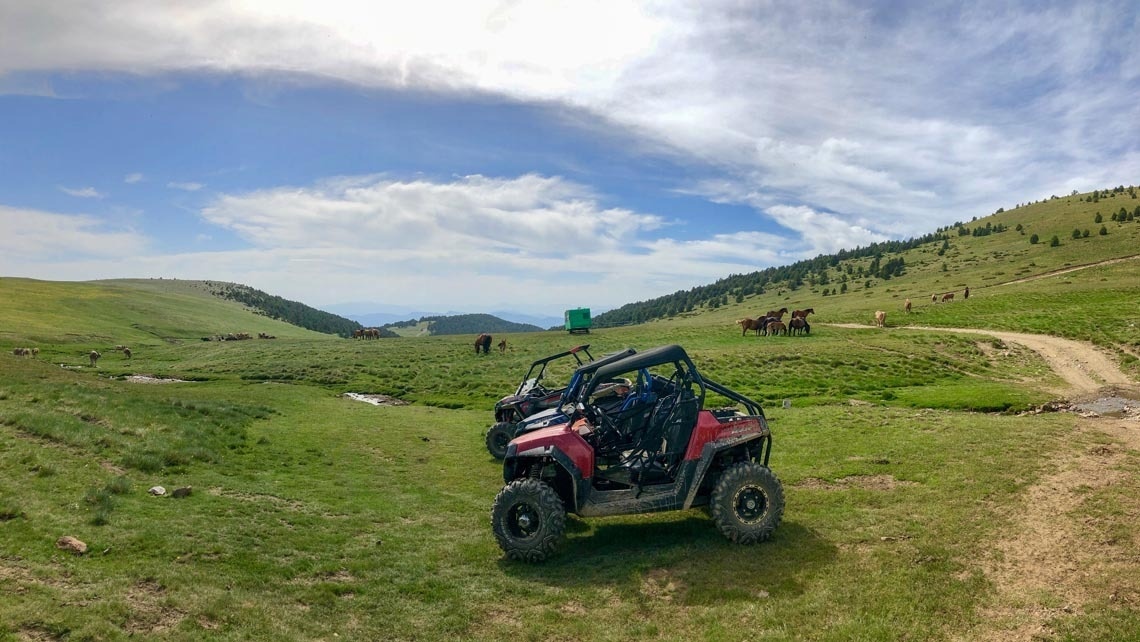 - Be flexible. Sometimes things don't work out as planned, as much as you want to plan everything in advance. So it is essential to be willing to make changes and adapt to unforeseen events. Sometimes, too, opportunities arise to do something unexpected, or someone may not feel well and may need to adapt the plan accordingly.
- Respect the space and wishes of others. Even if they are your friends, and you want to make the trip together, you have to be aware of personal needs. Someone may need some time alone, or prefer to do something different, or not do some planned activity: it is important not to pressure him to change his mind. We must all have enough time to rest, relax, as well as do exciting activities.
- Take many photos, and videos. Undoubtedly, creating memories together is one of the best parts of the trip. Be sure to take many photographs and videos, which will serve to remember special moments and relive them in the future.
- Plan the trip together. Sit all and plan the trip will allow each person to have a voice in planning not only the itinerary, but also the activities. In this way you will have in mind the taste of the whole group, and its budget. Moreover, this can also be a fun experience in itself.
- Choose your destination well. Your next trip must have all the ingredients to make every traveler feel at ease. You may be a group of friends looking for activities in nature, or you are thinking of a trip with cultural and gastronomic activities. Or you would like to include moments of shopping and, why not, of relaxation and rest. Without leaving aside the moments of nightlife. Have you thought about Andorra?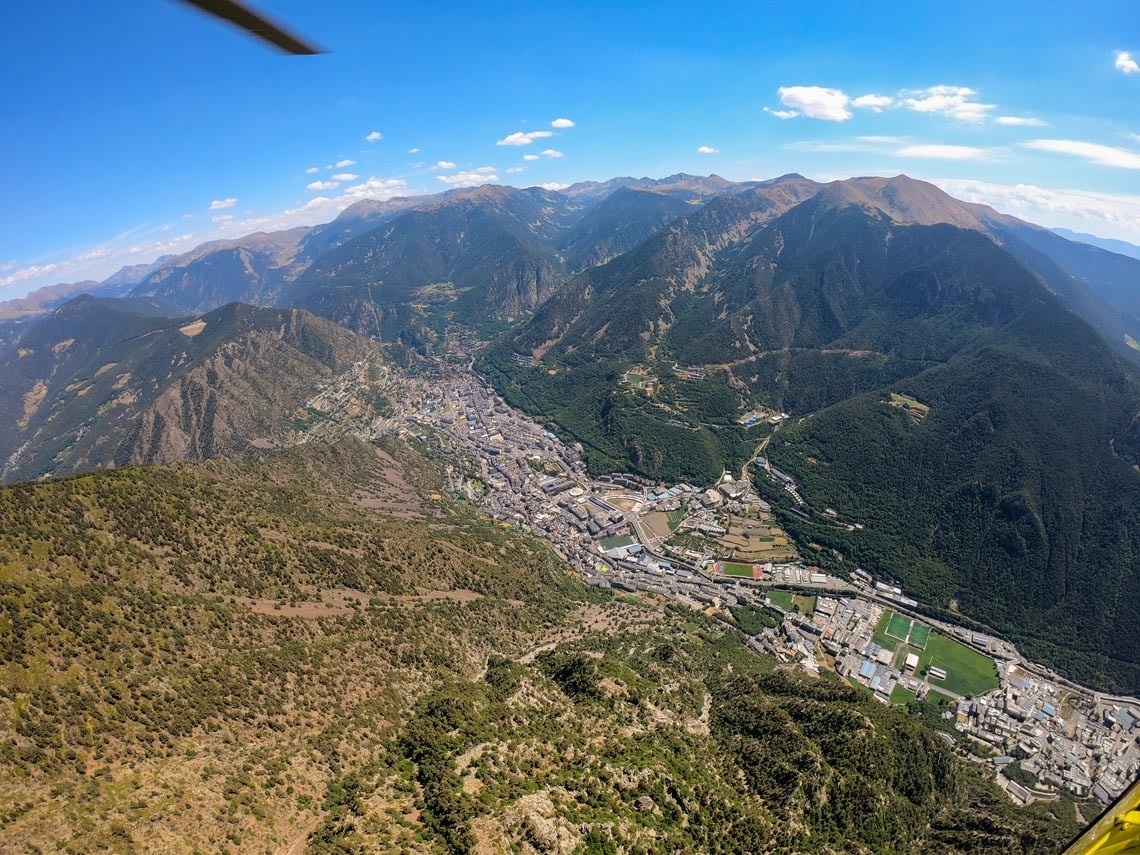 The Principality, as much as it is one of the smallest countries in Europe, is a country that has all the ingredients for a great trip with your friends. You can enjoy an urban holiday, with activities in the middle of nature, and without forgetting cultural themes, gastronomy, shopping and relaxation. It has everything you are surely looking for, and at Daguisa Hotels we will do our best to make your next trip a unique and memorable experience.
One last tip, not least, is accommodation. Although it is important to make the reservation in advance, to enjoy better prices, it is essential that the option is to everyone's liking. Here, without a doubt, Daguisa Hotels is the best option for your next trip in Andorra. The different options offered by the group, in different enclaves, makes it adapt to the needs of all. And, remember, with your reservation through our website you will get an exclusive discount.
3. Nature at your feet
We could say that the Principality of Andorra is synonymous with nature. Whatever the season, it offers endless activities to make the group trip unforgettable. During the winter season it stands out for the more than 300 ski kilometers, which allows you to enjoy while descending the slopes of the mountains, although you can not only ski in Andorra in winter.
But if you thought that the ski resorts only open the doors with the white mantle of snow, I assure you that fun and strong emotions are guaranteed with several proposals for all tastes and with which you will enjoy nature.
For example, did you know that trekking and hiking are more fashionable activities that you can practice in Andorra? There are countless routes throughout the country, of different levels of difficulty, with which to enter Les Aigües Tortes del Sicaró, Aigüesjuntes, the Camí del Gall, the Estany de les Abelletes, the Llac d'Engolasters or the Estanys de Tristaina, to name a few examples.
If you are more pedaling than walking, in the Principality you will also find numerous routes to enjoy cycling, with both road and mountain routes: there is a map with more than 20 routes of different duration and difficulty! Of course, all with a common denominator: ascents to spectacular mountain passes, such as the Port d'Envalira, the Coll de la Gallina or the Collada de Beixalís. And if you are of stronger emotions, you can release adrenaline in fantastic natural scenarios in the more than 200 km of descent in MTB routes for all levels and modalities.
4. Other unforgettable activities
Because there is life beyond skiing, cycling and hiking, in Andorra you and your friends have the option of enjoying other fun activities. An example is in Pal Arinsal, in the Mountain Park, where you can drive an electric kart. This is the first of the Pyrenees, with a circuit of 400 meters in which you can test your skills as a pilot.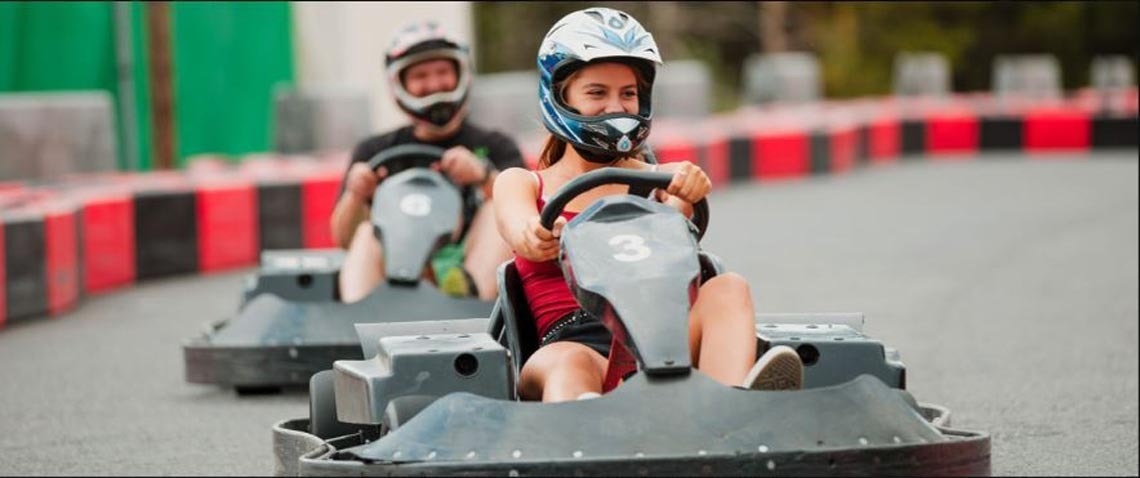 Imatge: VisitAndorra
Another proposal, this time at the Mon(t) Màgic de Grandvalira in Canillo, is to go down the longest zip line in the Pyrenees. The figures speak for themselves: with a length of 550 meters, it rises to 40 meters from the ground and reaches a maximum speed of 80 km/h. In addition, you will not only enjoy an adrenaline rush, but you will also enjoy the best views over Lake Forn in the middle of nature. In addition, this theme park offers a wide selection of activities to complete the day.
Not to mention shopping. In a few kilometers more than a thousand shops, centers and shopping centers offer you products of the most prestigious international brands arrived from the four cardinal points. The latest in technology and consumer electronics, the latest fashion with the most daring trends or cosmetics and the most exclusive perfumes are at your fingertips.
5. A drink in the best atmosphere of the country
In the heart of the Pyrenees, Andorra invites you to live an unforgettable night. The nightlife of the country is active and you will have various options, for all tastes, with which to enjoy live music, bars, discos and a lively atmosphere.
In the hall of the Golden Tulip Andorra Fènix Hotel 4* you will have the opportunity to visit the urban meeting point of the country. A space where you can enjoy tapas or snacks, accompanied by the best cocktail options. And also, with a program of musical performances very interesting.
And if you want to take advantage of the good weather, the panoramic terrace of the hotel establishment itself is your space. The RoofTop Van is a unique space, with a food truck, in which you can have a drink after dinner and enjoy the best views of Escaldes-Engordany in an atmosphere enlivened with live shows.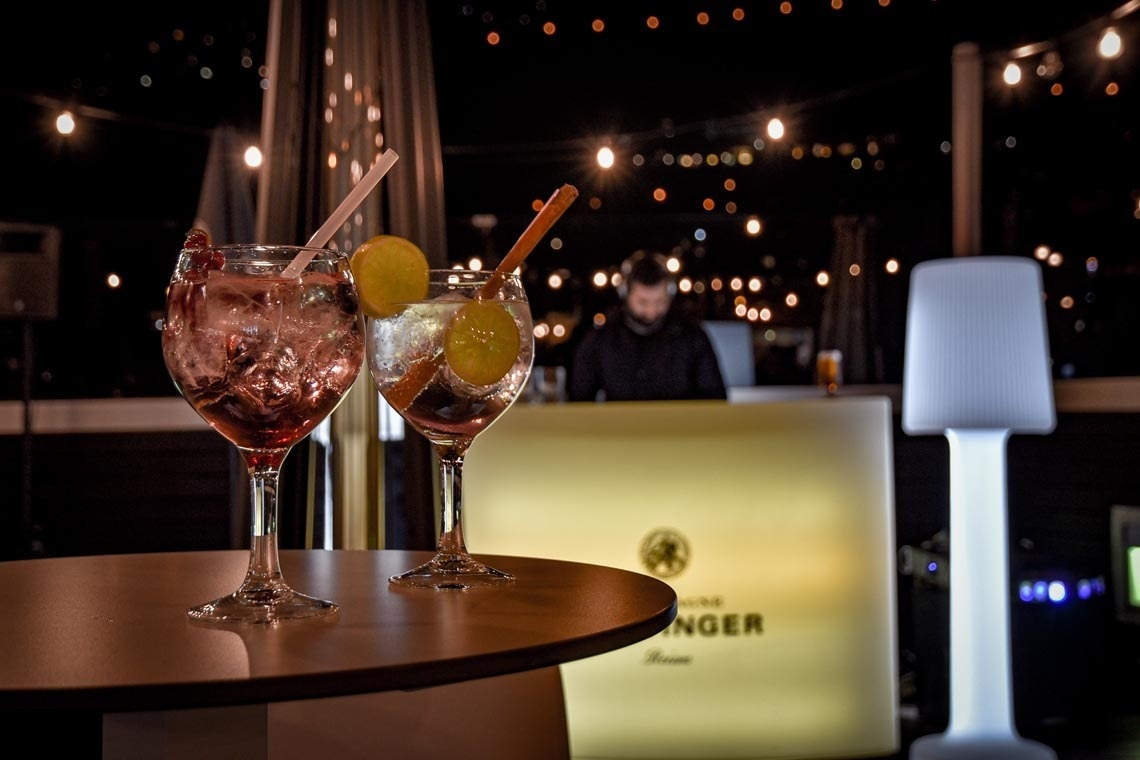 Undoubtedly, traveling with friends is an exciting and unique experience. Remember, yes, that the most important thing is to spend time together, create unforgettable memories and enjoy new experiences. Bon voyage!
Maite Hernández, Director Euroski Mountain Resort Hotel 4*
Comentários