CALDEA
You've probably already heard of Caldea. One of the icons of Andorra, which is also just a few minutes' walk from our city hotels. Undoubtedly, one of the "must" that you cannot miss on your visit to the Principality.
Do you feel like breaking from the routine and relaxing in an outdoor hot tub? Or do you want to take care of your skin with a massage with argan oil? Or take a dip in a panoramic pool over the river? Then you should get to know the Caldea Thermal Spa.
At DAGUISA we have the best Hotel + Caldea offers to enjoy the thermal waters in the mornings. Choose our Hotel + Thermoludic offer if you come with friends or family, or our Hotel + Inúu offer if you are looking for a more relaxed atmosphere without children. Whatever you want!
And to round off a day full of experiences, enjoy the best cuisine in Andorra in our restaurants.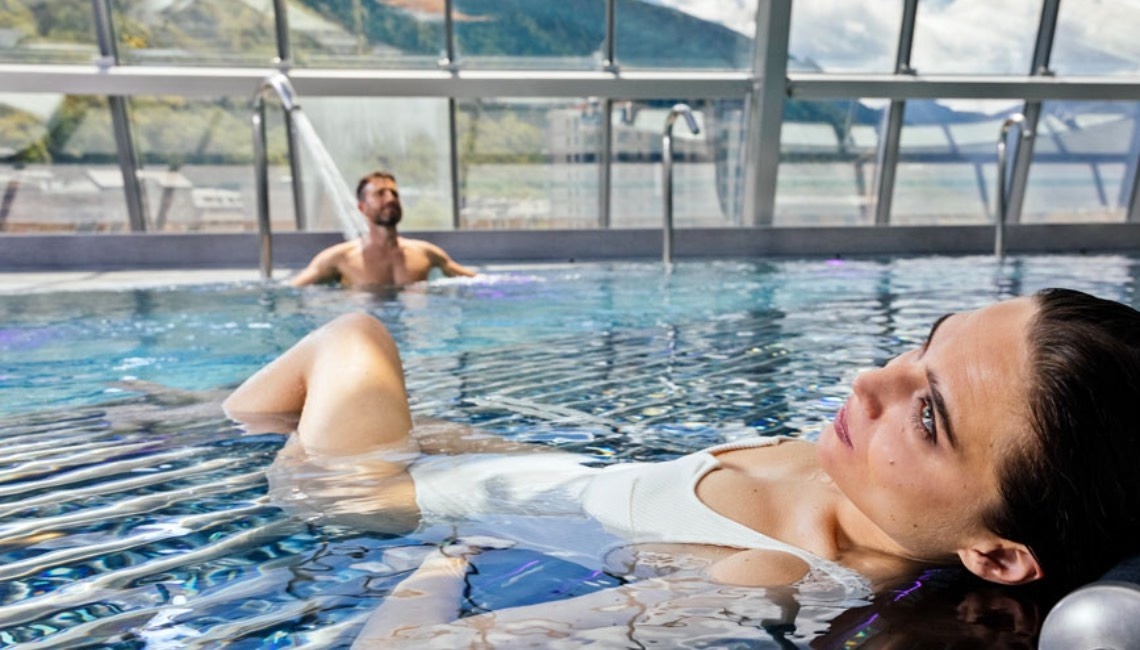 MOUNTAIN AND NATURE
At DAGUISA HOTELES we offer the best Packages and the best offers related to the mountains, hiking and summer activities of the Grandvalira and Vallnord ski resorts.

Our Hotels are strategically located throughout the country .. Hotels at the foot of the slopes such as the Hotel Font d'Argent Pas de la Casa 4 *, a few meters from the gondola to access the slopes such as the Hotel Euroski 4 * or Hotels located in Andorra's commercial center such as the Andorra Fenix Hotel 4*, but a few kilometers from the ski resorts.

All our Hotels have tourist information related to mountain activities and our receptionists will process all your reservations.
RELAX
In the Andorra Fenix Hotel 4*, Hotel Font d'Argent Canillo 4 *, Hotel Euroski 4 * and Hotel Font d'Argent Pas de la Casa 4 * we have a Wellness area with a water area, jacuzzi, sauna and even special facial and general treatments (* consult the facilities of each hotel) to complete your holiday in Andorra.

After a long day of skiing… you have the option of resting in the hotel's jacuzzi.

After a day of shopping and hiking in the beautiful mountainous areas of Andorra, you can enjoy a well-deserved body massage at the hotel.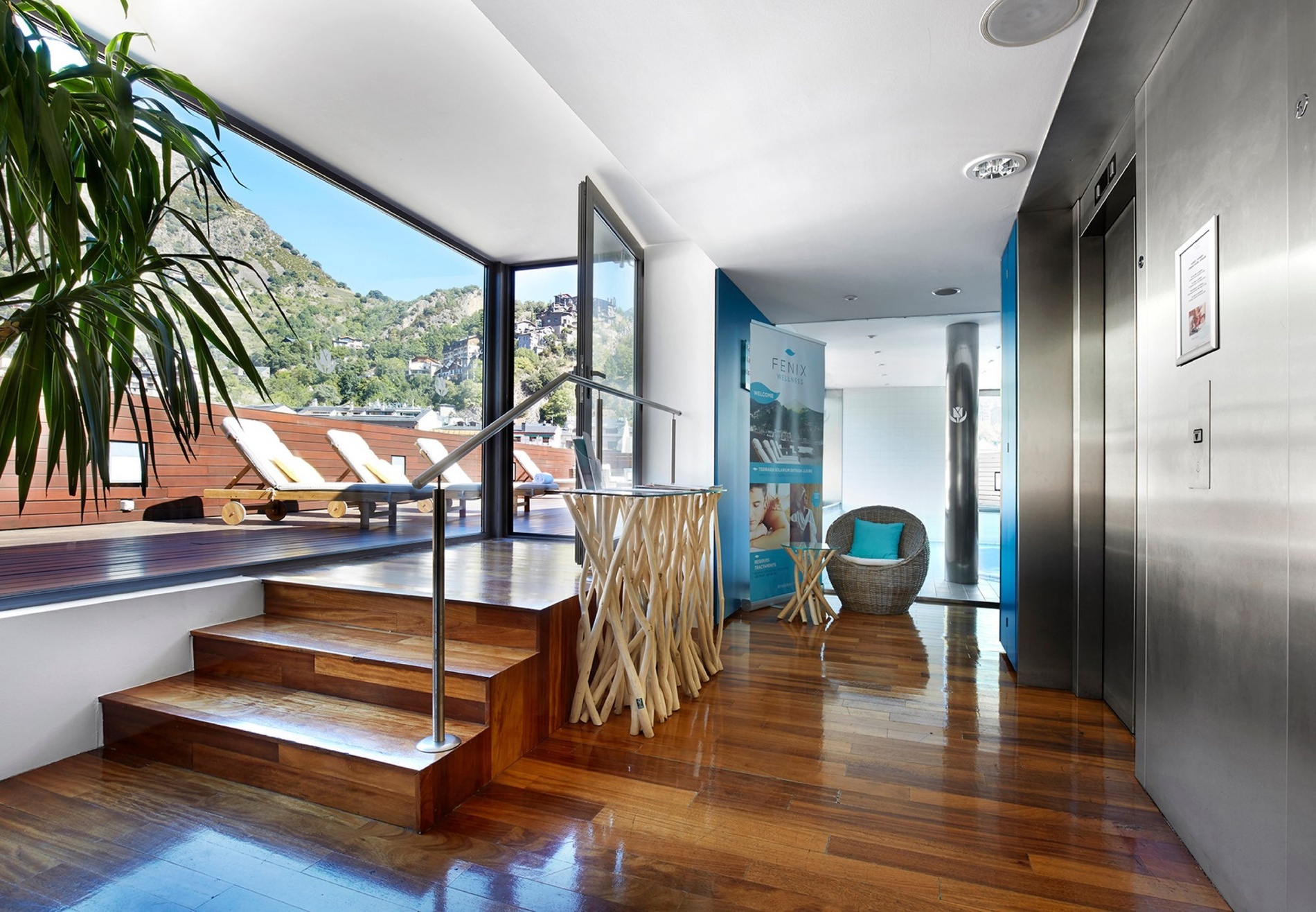 BUSINESS
The Andorra Fenix Hotel 4* and Andorra Delfos hotel 4* are ideal for meetings, conferences, and business meetings thanks to their facilities, capacities, services, and location.

In the two hotels, we have halls of different sizes and shapes that can adapt to the needs of our guests. At the Andorra Fenix Hotel 4* hotel, we also organize events in our Panoramic Terrace with the best views of the entire centre of the country.

We also offer special catering services: company breakfasts or lunch / dinner menus. We have projectors, computers, and everything to make any event perfect!

If you are looking to organize an event in the Pas de la Casa, Hotel Font d'Argent Pas de la Casa 4 * has two halls prepared to organize your event in an intimate and cozy atmosphere.
GASTRONOMY
Enjoy a wide range of culinary options in our different restaurants.

The Kronos restaurant in Andorra Fenix Hotel 4*, run by chef Narcís Allué, offers a menu that is updated twice a year in spring and winter as well as a series of menus that vary. The chef offers us a cuisine that combines the sea and the mountains. The restaurant's winery proposes different DOP (Denominations of Origin) references, the maître will advise you on the most suitable wine selection for each occasion.

The Tapad'era restaurant of Andorra Delfos hotel 4* offers an original menu of international and Catalan cuisine, with a wide variety of dishes, as well as a series of varying menus.
SHOPPING
Did you know that Andorra Delfos 4* and Andorra Fenix 4* hotels are located very close to the main shopping avenue of Andorra? What if we tell you that the Andorra Fenix Hotel 4* is located on the same avenue?

If you are looking for a shopping break in Andorra, our two hotels are the best options! Perfect value for money, spacious and comfortable rooms, spectacular cuisine, kind staff who are willing to help our customers... DAGUISA GROUP is committed to urban hotels and shopping getaways. Come and stay with us!
Choose between the city or the mountains
FIND US