Andorra ideal destination also in summer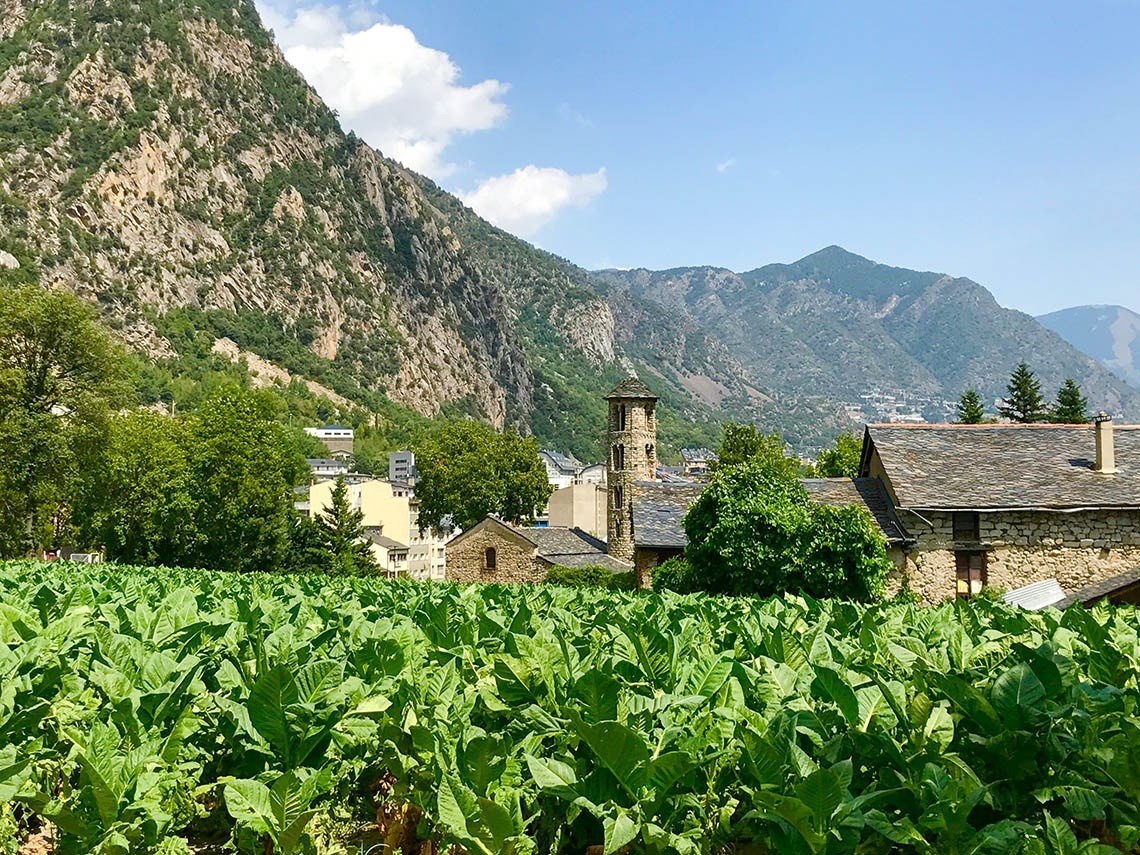 Andorra, an ideal destination in summer too
Although the Principality is known as the land of the Pyrenees and stands out as a destination for enjoying the snow and winter sports, Andorra is much more than that. When the snow melts, it gives way to the splendour of nature, with a host of activities for everyone, making the country an ideal destination for summer holidays too.
INDEX
1.The villages of the Principality
Plans for the whole family
Andorra and nature
4.Active mountain tourism
5.Shopping and relaxation destination
How to pack your suitcase
7.Ending the day relaxing
1. The villages of the Principality
Andorra offers beautiful villages beyond its attractive cities. Villages with stone buildings where time seems to have stood still. To cite two names, in Le Bons you will discover how the medieval essence is preserved in its buildings and streets, while in Pal you will find the most renowned and representative church of Andorran Romanesque architecture, Sant Climent de Pal. In this sense, the Romanesque legacy goes beyond Pal, and we can discover it in places such as Santa Coloma, Sant Miquel d'Engolasters, Sant Joan de Caselles and Sant Martí de la Cortinada.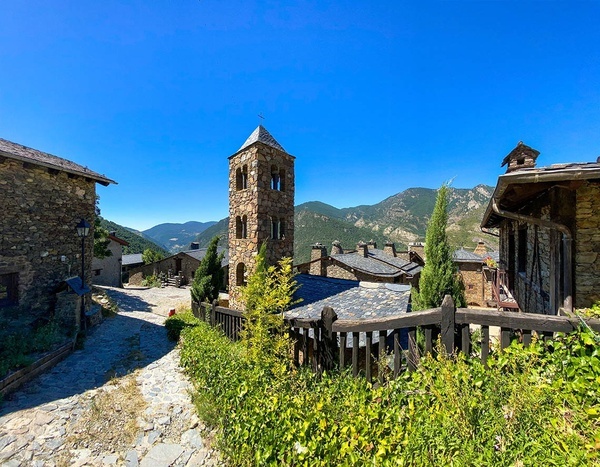 (crèdit imatge: Andorra Lovers)
Whether for their unique architecture, the tranquillity they offer or the greenery of their landscapes, a visit to the different villages of Andorra shows why it is worth dedicating part of your trip to getting to know them. For example, Ordino, the cultural capital of the Principality thanks to the number of museums it houses; Fontaneda, one of the smallest and most isolated in the country with a special charm; Meritxell, with the modern sanctuary of the Verge de Meritxell; and Aubinyà, whose inhabitants are the protagonists of the popular legend of the white lady, are some of the Andorran towns that should not be missed on your next visit.
2. Plans for the whole family
The Principality also offers many options for families to complete their visit by combining culture with activities designed for all ages: adventures in the middle of the forest, high up in the mountains, ice skating or relaxing with the family in the largest thermal spa in southern Europe, for example.
And why not visit the impressive Tibetan Bridge in Canillo? It's a real challenge to heights, with a minimalist footbridge at an altitude of 1,875 metres that, at 603 metres long, has become the second longest Tibetan bridge in the world. Opened in June this year, the bridge spans the Riu Valley 158 metres above the ground, in one of the most impressive natural sites in the Principality.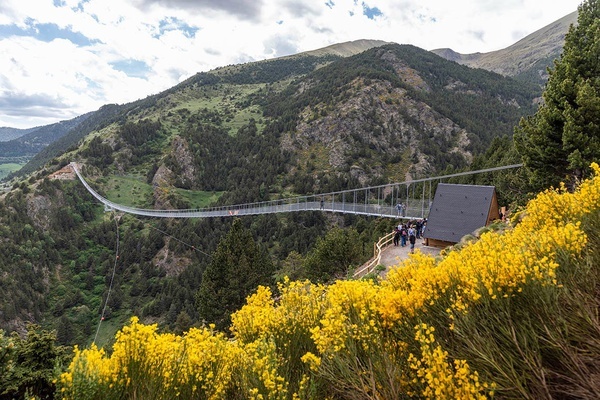 (crèdit imatge: Andorra Lovers)
Naturlandia, in Sant Julia de Lòria, is surrounded by more than 800 hectares of forest and offers all kinds of activities such as the Airtrekk aerial circuit with zip line included or the Tobotronc, the longest nature slide in the world. For its part, Grandvalira is transformed into Mon(t) Màgic, an adventure park where you can walk along a path themed on Andorran legends, slide down its magic gliss or jump down its spectacular 550-metre zip line, among other things.
For families who want to spend a different time, the Palau de Gel in Canillo not only offers ice skating, but also other fun activities such as ice karting. Another possibility is Caldea, the world's leading wellness centre in its sector, which has the Thermoludic area, for all ages, and the Likids area, where children between the ages of 3 and 8 can enter on their own and enjoy a wellness experience tailored to their needs with qualified instructors.
We also recommend you book a family hotel, such as our Hôtel & Préférence Font d'Argent Canillo 4*, which is not only close to the Mon(t) Màgic de Grandvalira, but also has family rooms, a games room and a water and spa area designed for the whole family.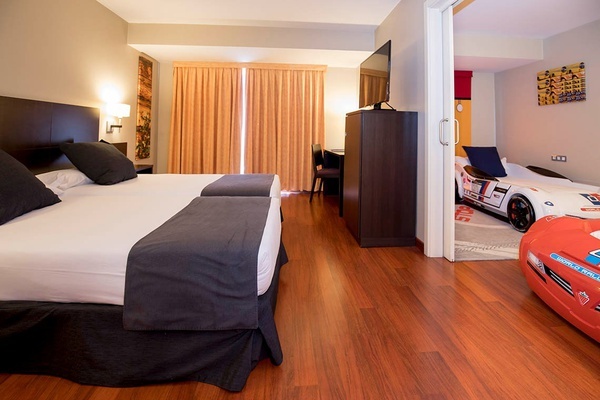 3. Andorra and nature
As we said at the beginning, when the winter snow melts, the spectacular nature of the country comes into view. Unique natural landscapes with countless hiking trails to explore all areas of the Principality.
Andorra has several interesting natural parks, such as the Madriu-Perafita-Claror Valley Natural Park, the largest of them all, or the Sorteny Valley Natural Park, which has more than 800 species of flora, 50 of which are endemic to the Pyrenees. There is also the option of visiting the Comapedrosa Valleys Nature Park, with the highest peak in the country, which is full of ponds, waterfalls and springs.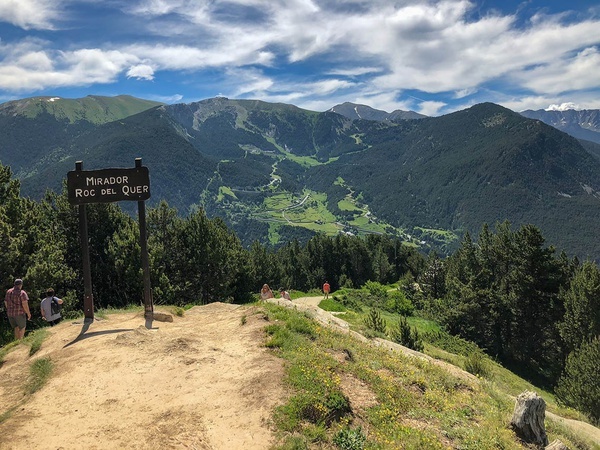 (crèdit imatge: Andorra Lovers)
4. Active mountain tourism
Andorra's nature and orography also make it possible to plan active tourism plans that go beyond hiking. Why not take a bike? Get on one and enjoy routes you'll never forget. There are various options available, with levels of difficulty to suit your physical condition but which will always reward you with incredible views.
And why not do it on horseback? This is another of the activities with which to enjoy the Principality's natural landscapes, both for beginners and experts, with circuits that allow you to discover areas of the country's various natural parks. And if adrenaline is your thing, the via ferratas are sure to be your option. They will also provide you with a unique view of the mountains and valleys of Andorra.
5. Shopping and relaxation destination
The Principality of Andorra has always been known for its shopping. It has shopping areas where you can stroll around and find the latest in technology and consumer electronics, the latest fashions with the most daring trends, cosmetics and the most exclusive perfumes. Without a doubt, The Shopping Mile, in Andorra la Vella and Escaldes-Engordany, is the great commercial attraction where you can find products from the most prestigious international brands.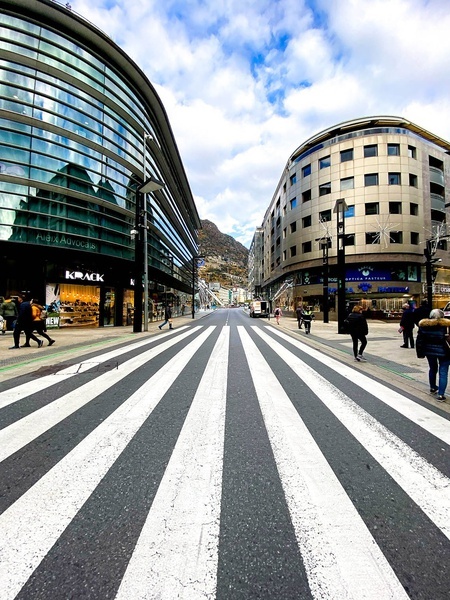 (crèdit imatge: Andorra Lovers)
6. How to pack your suitcase
With the variety of options Andorra has to offer, preparing your suitcase is essential. Have you ever realised during your trip that you forgot something? You probably have, just as on more than one occasion you have taken something with you just in case, making your suitcase look like a removal.
This is where it's important to plan what you're going to do, and prepare a list of everything you need to follow your travel schedule. Choose versatile clothes that will allow you to visit something during the day or have a drink in the evening. And take only the essentials: don't take unnecessary items such as snow boots for your summer trip to Andorra.
7. Finish the day relaxing
Because it is always important to end the day on a good note, and to end a day of adventures and new experiences we suggest a relaxation session in the water and spa areas of our establishments. At the
Golden Tulip Andorra Fènix Hotel 4*
we have a unique space where you can enjoy a moment of disconnection, without noise or crowds, designed to enjoy an atmosphere of relaxation and wellbeing.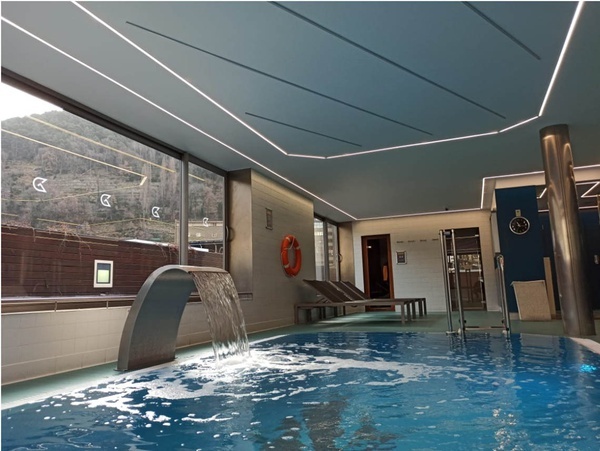 (crèdit imatge: Andorra Lovers)
And, with so much activity, transport will be important. In this respect, at Daguisa Hotels we do our part to help you and make it more economical. That's why, if you book directly on our website or in our hotels, we'll give you €0.07 per litre in a discount voucher for all Shell stations in Andorra, so you'll have more budget left to spend on enjoying the Fallas in Andorra!
Lucas Sames, Director of the Hôtel & Préférence Font d'Argent Canillo Hotel 4*.
Comments