Celebrate Easter with a special Mona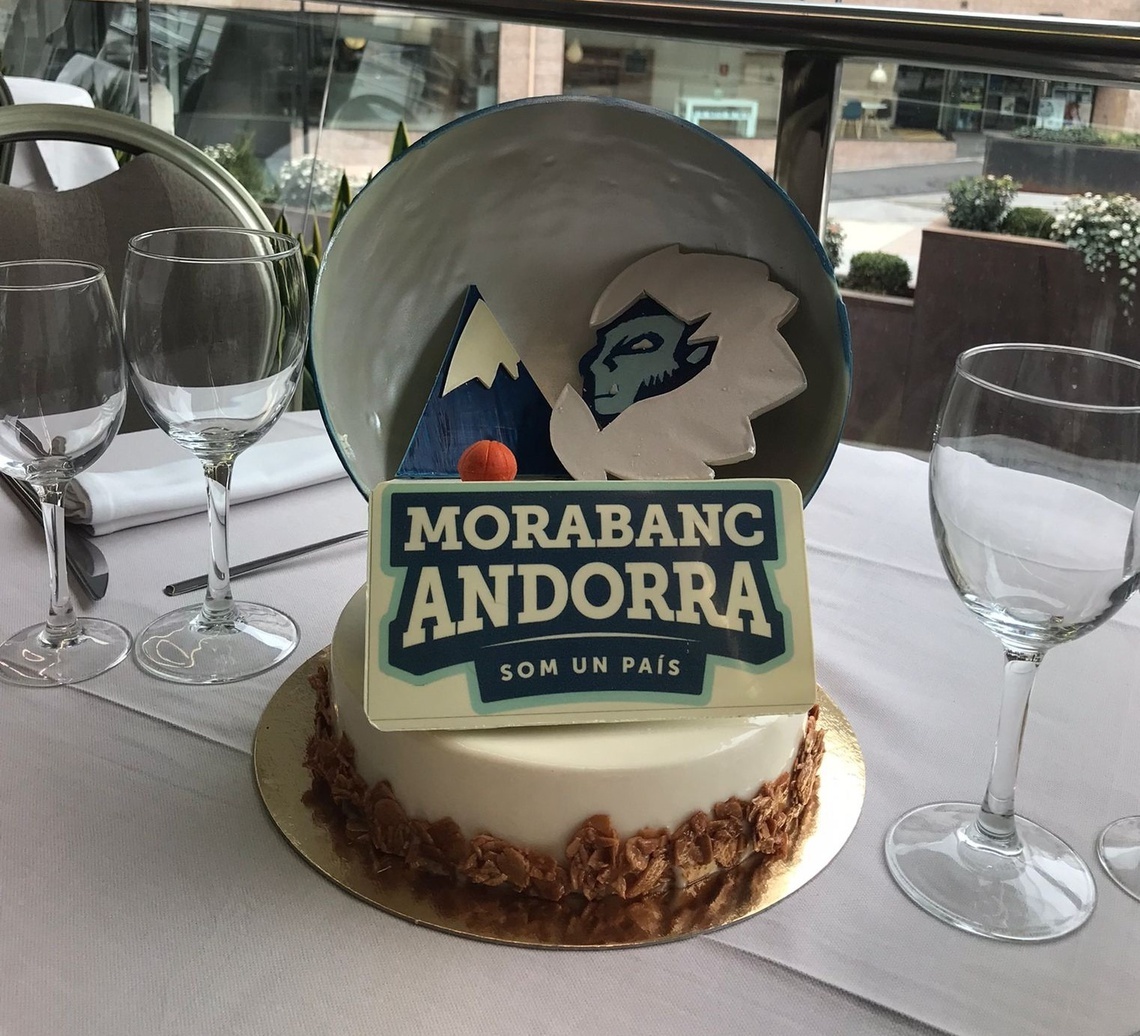 Celebrate Easter with a special Mona
Holy Week is coming and brings one of the most rooted traditions in our country: the Mona de Pascua (translated as Easter Mona, a kind of cake that is usually eaten on Easter Sunday or Easter Monday). Godparents must not forget to give it to their godchildren, who are eagerly waiting for it every Easter Monday. This year, we make it easier in Daguisa Hotels with the most special Mona. It is inspired in the CB Morabanc Andorra!
As an official basketball hotel since the football sponsorship agreement was signed, the pastry chef of our hotel Golden Tulip Andorra Fènix 4*, Laurette Lefrancois, has baked three different models which will be delicacies to children and adults, specially if they are a football fan of our club. Whoever is not so fond of basketball will fall in love with this sport thanks to the Mona's flavor.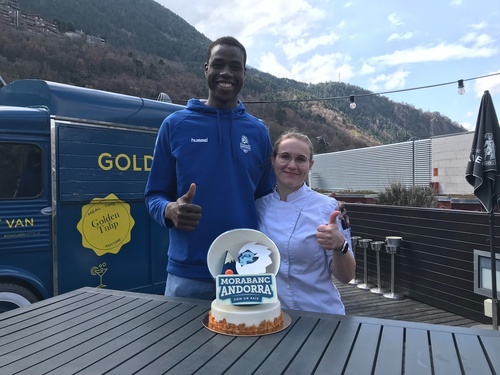 Three different options, and a unique flavor
The basketball Mona, which will become the Eastern Mona this 2022 without a doubt, is made of caramelized almonds, an almond bun, black tea and gin, light buttercream and a mousse of white chocolate and black tea. It is decorated with an edible 100% chocolate figure which is carved piece by piece.
It is definitely an ingredient combination baked by our virtuous pastry chef which will create a special unique unmistakable flavor for every palate. Besides, we have prepared three different options, making it easier for every godparent to book the one that suits them best:
Full Mona MoraBanc Andorra (Handmade chocolate figure + cake), costing €69.50.
Mona MoraBanc Andorra (Handmade chocolate ball-shaped figure), costing €46.
Mona MoraBanc Andorra (Cake), on sale for €30.
This year's Mona is dedicated to basketball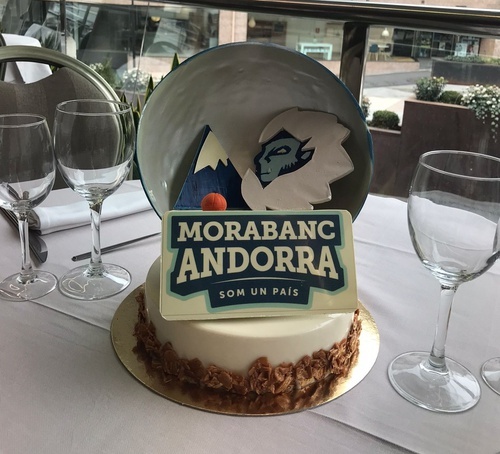 Anybody interested in celebrating Easter Monday with a special Mona must book before the deadline (the following 14th April). You may call us on +376 760 760 or e-mail us to restauraciofenix@daguisa.com.
A tradition which dates back to the 15th century
The oldest references about the Mona can be found in the 15th century. In its beginning, it was a cake made of flour, sugar, egg and salt, ball-shaped and crowned by hard-boiled eggs. A century later, cocoa from America was added to the mix. Eggs were used due to its symbolic link to spring arrival and coming back to life. With time, eggs were replaced with yellow chicks and cakes were replaced with varied chocolate creations. This year, the basketball Mona was invented out of the inspiration in CB Morabanc Andorra, a pleasure for all audiences.
This Holy Week, celebrate Easter with this unique Mona. Don't miss yours and book one as soon as possible. Give MoraBanc Andorra in your Easter Mona as a present!
Pilar Jiménez Bernat
Sales & Marketing manager.
Comments