Enjoy Andorra's ski resorts to the fullest!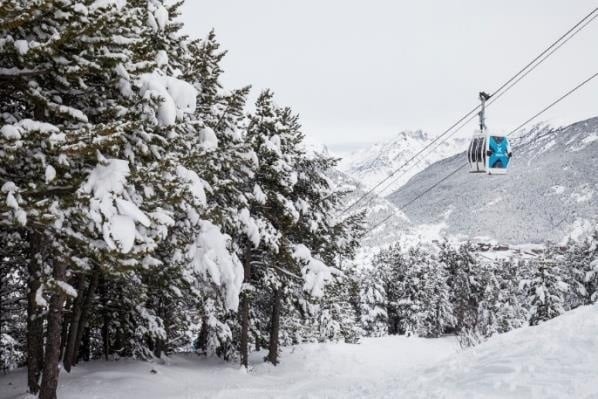 Dean Martin already sang it in the sixties: 'Let it Snow! Let it Snow! Let it Snow!'. What perhaps the singer did not know is that if there is something we have plenty of in our mountain hotels in Andorra, it is... Snow!
For you to be able to enjoy it to the fullest, we explain below the latest news about Grandvalira and
Vallnord-Pal Arinsal
this 2022:
INDEX
1. Now, Grandvalira Resorts
1.1. Get your medal!
1.2. New circuits and itineraries
1.3. Unique experiences
2. Vallnord Pal-Arinsal
2.1. News in digital format
2.2. Track Improvements
23. Full of adrenaline
3. Your Hotels in Andorra
In Andorra, we have ski slopes for all levels and for all tastes. Specifically, we have more than 300 kilometers of ski slopes; some at 2,000 meters high. 210 of these kilometres, with 139 ski slopes and 7 different sectors, are in the largest ski resort in Andorra:
Grandvalira
, which is the largest ski area in southern Europe!
Now, Grandvalira Resorts
Grandvalira is a paradise for winter sports. Here you can practice skiing, mushing, snowshoeing, articulated sleds (Snake Gliss), zip-lining, igloo building and, among many other things, heli-skiing too!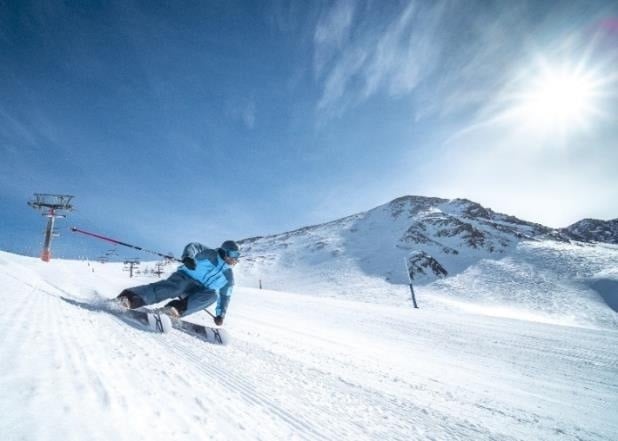 This season, moreover, the ski resort has been consolidated under the name of
Grandvalira Resorts
, because it includes Ordino Arcalís. Another important novelty is that they offer
dynamic prices for the ski pass
. In other words, depending on the demand and the day of the week, the price of the ski pass will be different and even 15% cheaper than usual (like the prices of plane tickets). The requirements? Book in advance and do it through the Grandvalira and Ordino Arcalís websites.
Get your medal!
If technology is your thing, we recommend that you download its
app
, with a new virtual reality function. You can view the different points of interest on the slopes, where you are presented with challenges that, if you overcome, allow you to obtain medals and recognition from the large Grandvalira community, which has 90,000 users.
New circuits and itineraries
Regarding the novelties on the slopes, this 2022 the mountain skiing and snowshoe circuits have been promoted in the Soldeu sectors (El Tarter and Canillo), which will all be connected through different routes. With these two new mountain ski itineraries and the new La Solana del Forn and Els Maians circuits, it is possible to reach the four highest points of these two sectors of Soldeu.
For lovers of
snowshoes
, they have up to five new itineraries that, with the three circuits that already exists, add up to a total of 23 kilometers of route, with 850 meters of difference in altitude.
Unique experiences
But, what is undoubtedly attracting the public the most are the
Guineu Fun Cross
and the Marmota Junior Fun Cross. The first is a new skiing and snowboarding experience on an adapted circuit with fast curves, jumps, tunnels and even animation, 675 meters long and with a drop of 150 meters.
While in the
Junior Woodchuck Fun
in the Pla d'Espiolets of GrandvaliraSoldeu, there is a Ski Cross circuit designed for younger children, especially, to begin to improve their skiing level. An apprenticeship that can also be carried out in the resort's
Kids World
, where ski classes of different levels are offered.
For the little ones, Grandvalira also has the Mont Magic Family Park
Vallnord Pal-Arinsal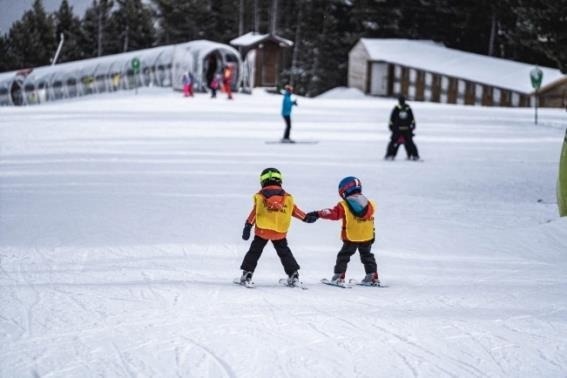 The Vallnord Pal-Arinsal
ski resort offers 63 kilometers of slopes and numerous services to spend a memorable ski day. In addition, it is the preferred station for those who have just started skiing, or those who want to master their style, and also for those who want to come to the station and not ski but due to the very varied selection of activities offered.
News in digital format
Among the novelties of this season, we recommend its
virtual ski simulator
-the most advanced in the world in these characteristics- whose objective is to offer you the opportunity to improve your technique, while enjoying a high-level slope online, through gamification.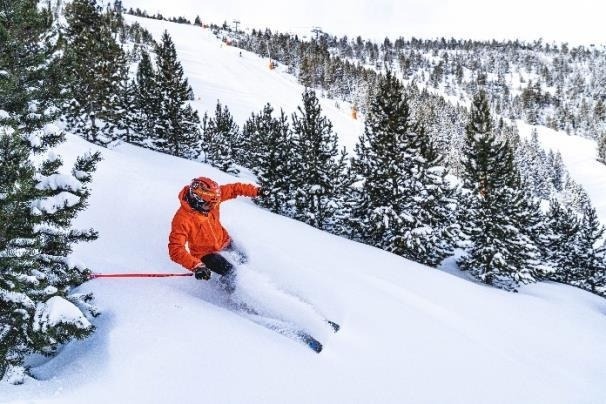 They also offer new digital
orientation circuit
formats, in addition to the traditional station circuits located in Pal.
Track Improvements
This season, in addition, the
toboggan
run has been renovated, which is one of the star activities of the station. In total, Vallnord-Pal Arinsal has two slopes with slopes of 9 and 15 degrees, respectively.
Full of adrenaline
And finally, the station offers the most adventurous the
Big Airbag
, a jump platform of up to 6 meters (you can also jump from 3 meters) with a giant mattress located on the ground as well as the MoonBikes electric motorcycles located in Pal and Arinsal.
Your hotels in Andorra
As you know, our three mountain hotels are located at the foot of the Grandvalira ski slopes. Specifically, in the Grandvalira-Pas de la Casa sector, where the
Font d'Argent Pas de la Casa hotel,
which I run, is located. And, next to the Grandvalira-Soldeu sector, we have the
Font d'Argent Canillo
and
Euroski Mountain Resort hotels
.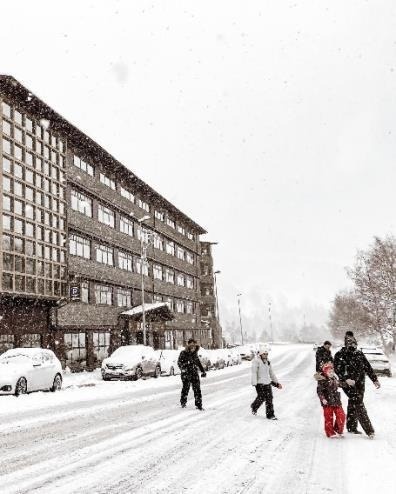 At the Hotel Euroski Mountain Resort, we have a free transfer service from the hotel to the ski slopes
While our two city hotels, the
Golden Tulip Inn Andorra Fènix
and the
Tulip Inn Andorra Delfos
are very well connected (just over ten minutes by car) from the Vallnord-Pal Arinsal ski slopes. All five have a 4-star category. We will wait for you!
Jesus Pagliery
Director of the Hotel Font d'Argent Pas de la Casa 4*
(Photos Andorra Lovers)
Comments