Enjoy the good weather in Andorra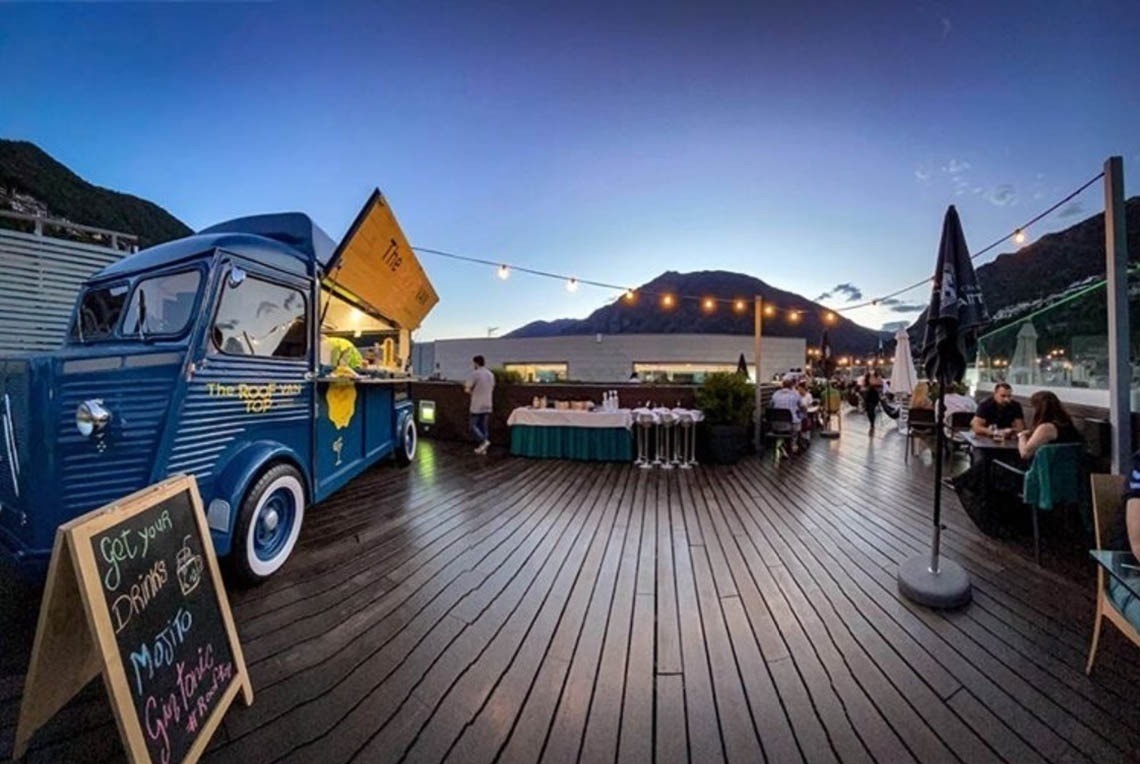 Enjoy the good weather in Andorra.
With the arrival of spring, the first rays of sunshine and the good weather, outdoor plans are the most desirable in order to enjoy the sun, peace and quiet and good company. In this context, terraces are the ideal meeting point, as they provide us with a dose of fun, relaxation and disconnection from daily stress.
At Daguisa Hotels we have inaugurated the spring-summer season with our terrace The RoofTop Van, which is open every weekend, Saturday and Sunday, from 12:00 to 20:00 with a la carte service from 12:00 to 15:00. Located in our Golden Tulip Fénix Hotel 4* in Escaldes-Engordany, it is a wonderful terrace where you can enjoy the best "Vermuts d'Alçada" while enjoying unbeatable panoramic views.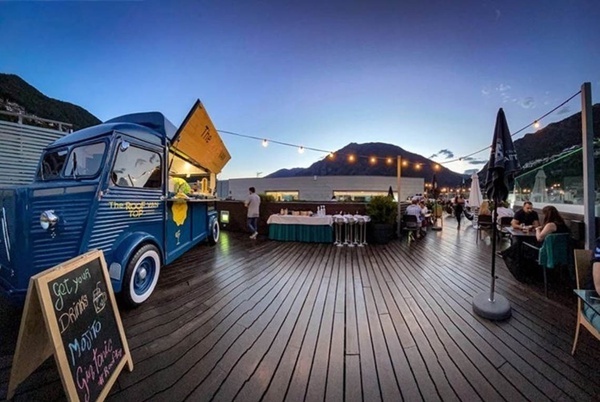 INDEX
- Why choose open-air terraces to relax?
- More than just a trendy terrace
- The best views of Andorra
- Try our tapas
1. Why choose open-air terraces for relaxation?
It's always much nicer to meet friends on a terrace rather than indoors, some of which can even be a little claustrophobic. Whether by day or by night, in the starlight, it is a magical feeling that we can experience unaccompanied if necessary to enjoy the moment with ourselves.
Being on a terrace offers the possibility of creating a relaxed atmosphere with friends and family, an ideal space to disconnect. Moreover, it is not necessary to be in a natural environment, as even an urban environment, listening to the murmur of people, the rhythmic noise of cars... can create a tremendously relaxing atmosphere.
In addition, the terrace becomes a perfect place to hold events and meetings at this time of the year.
2. More than a trendy terrace
Our terrace The RoofTop Van is a space of 800 m2 open to both guests and non-guests, with tables and chairs of different sizes and characteristics distributed in such a way that they form different environments protected by a windbreak with vinyl.
Although the undisputed star of the show is the foodtruck, a food truck where you can choose from various gastronomic options, taking advantage of the 360º panoramic views from the terrace, the main tourist attractions of Escaldes-Engordany are marked out.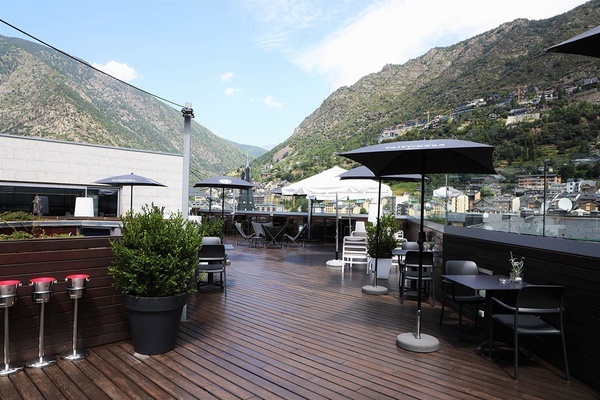 (credit Dona Secret)
3. The best views of Andorra
After a hectic morning with activities in the town centre of Andorra la Vella and Escaldes-Engordany, The RoofTop Van is the ideal place to have a vermouth, eat and relax with unbeatable views, in the company of your family, friends or partner.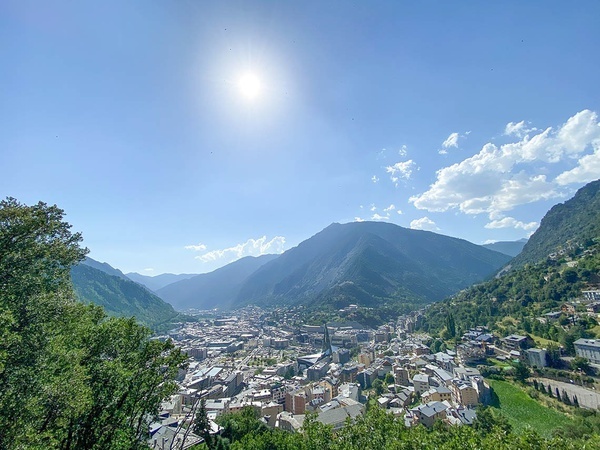 4. Try our tapas
You can also try the best tapas you'll find in Andorra, we have a menu with a wide variety of sandwiches, burgers, tapas, or Poke Bowl. You'll love them! It is a casual menu, which can be accompanied with cocktails, glasses and bottles of wine or champagne.
Don't miss our 'The RoofTop Van Burger by DaguisaHotels', with chicken, carrot, onion, cheese, mustard and fried egg; or the 'Golden Tulip Burger' with beef, foie, apple, lamb's lettuce, peanuts and beetroot. If you decide on a sandwich, you have several options: 'El Pepito de Andorra' with beef, green pepper, ruca, onion and mustard or our 'Choripán', with sausage, chimichurri, tomato, onion and guacamole. You can also order cold meats and cheeses from Andorra.
For this spring-summer season, Daguisa Hotels is bringing back the Vermut d'Alçada: every Saturday and Sunday, from 12pm to 3pm, we are adding this vermouth to our menu, with the best gastronomic offer, good atmosphere and musical performances.
Joan Poza, director of the hotels Golden Tulip Andorra Fènix 4* and Tulip Inn Andorra Delfos 4*.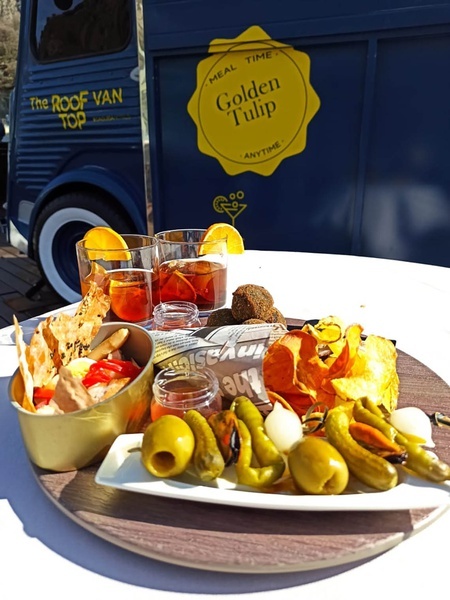 Comments