Enjoy The Rooftop Van at any time of the day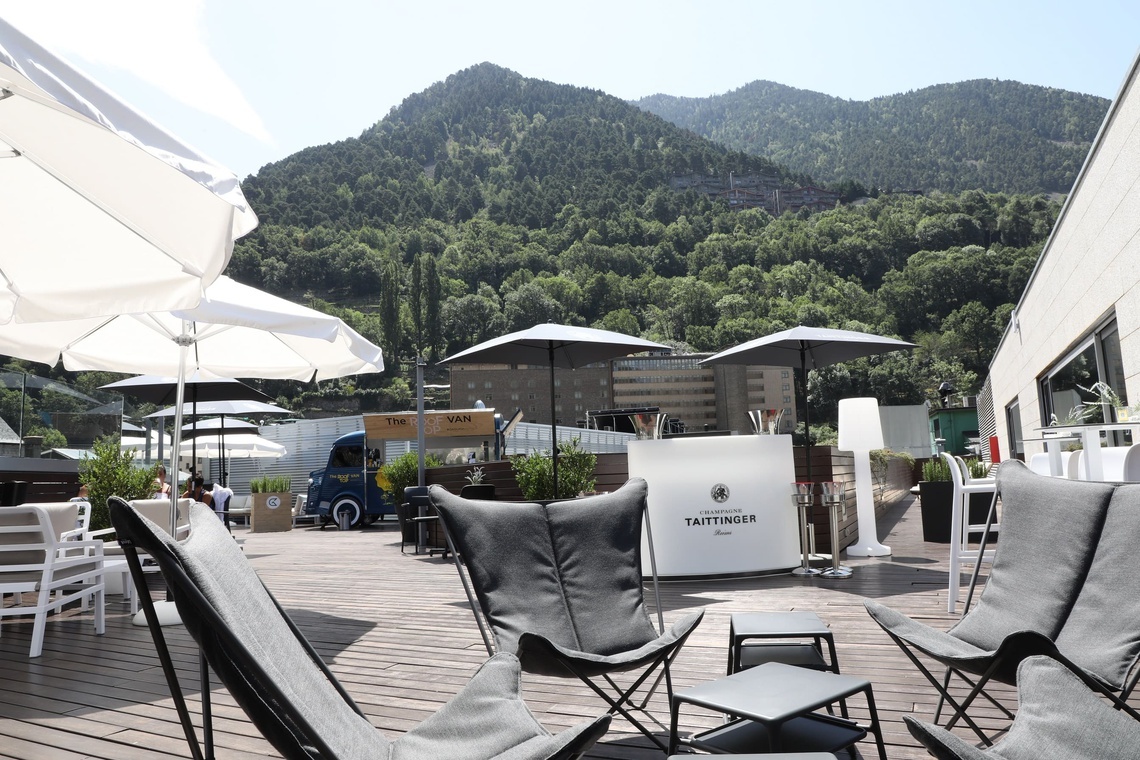 With the arrival of good weather, the terraces have once again become a great attraction for those who want to spend some time outdoors surrounded by family, friends or colleagues. Daguisa Hotels reopens its terrace on the sixth floor of the Hotel Golden Tulip Andorra Fénix 4 * so that you can enjoy a beautiful landscape, the best festive atmosphere and, on some evenings, you can even listen to live music! A different plan in a perfect place to break the monotony.
1. Come and try our new 'Vermouth de Altura'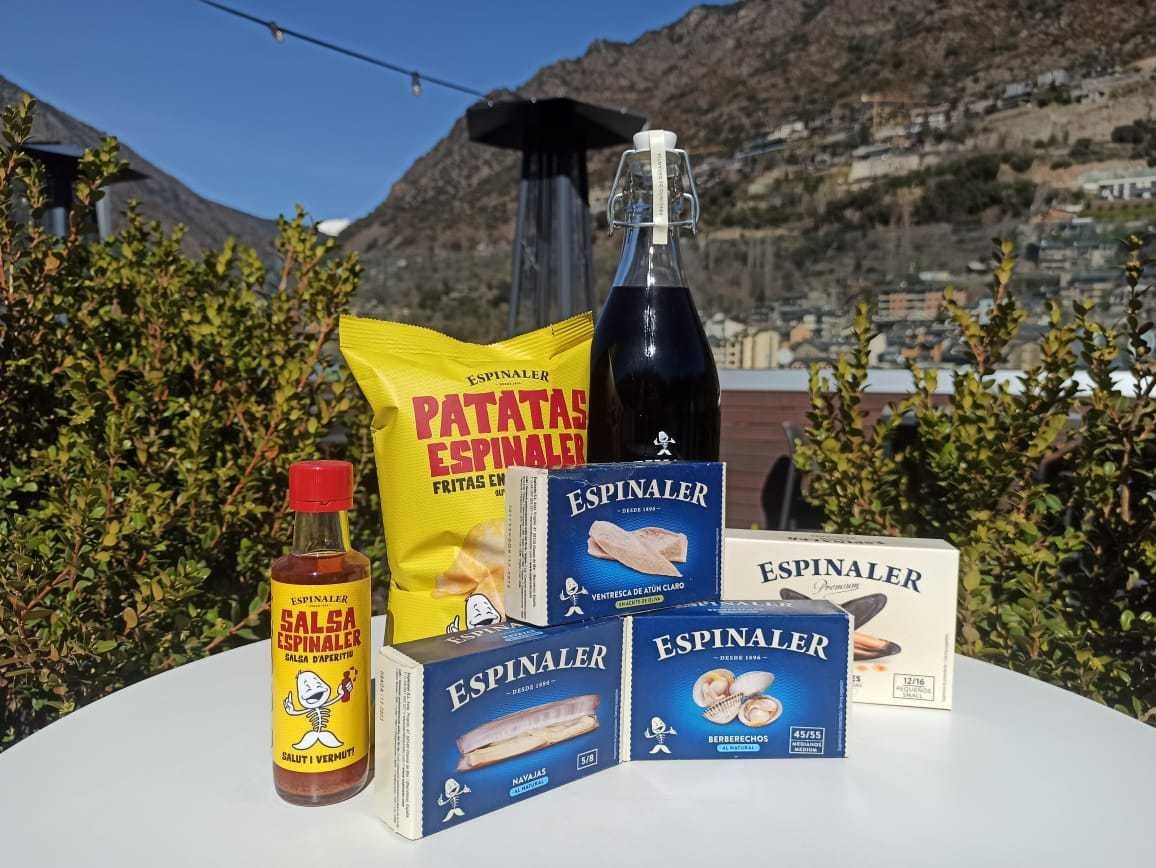 As a special culinary offering, we have prepared a 'Vermut d'Alçada' ('Vermouth of Height'). Every Saturday and Sunday, from 12 to 3 in the afternoon, we offer this new vermouth, together with Espinaler products: 'Potato chips y moniato', 'Banderillas',' Cuts of bacon with pepper ',' Ventresca with piquillo ', or our mythical' Croquettes Roof Top Van '.
"All this, accompanied with vermouth, beer or a glass of cava and, of course, with panoramic views of Escaldes-Engordany"
2. Discover the varied menu of our foodtruck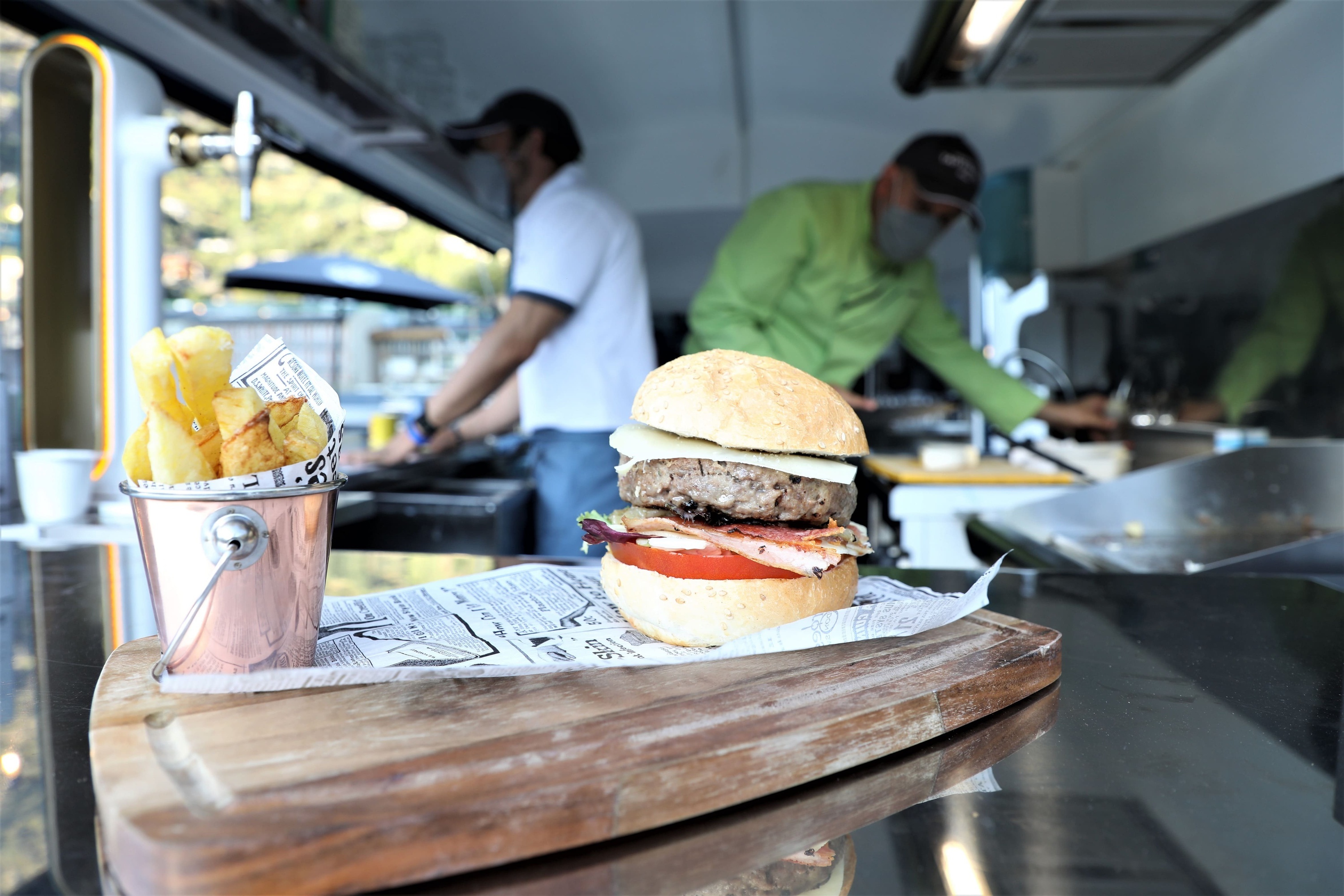 In our foodtruck, located on the same terrace, The RoofTop Van, you can choose from several options for lunch or dinner. You can opt for salads, such as 'The RoofTop Van by DaguisaHotels', with lettuce, lamb's lettuce, avocado, blueberries, hazelnuts, goat cheese, corn and honey vinaigrette; or that of 'Confit Chicken', with sweet and sour pineapple, spinach, apple and walnuts.
Don't miss our 'The RoofTop Van by DaguisaHotels Burger', with chicken, carrot, onion, cheese, mustard and fried egg; or the 'Golden Tulip Burger' with beef, foie, apple, lamb's lettuce, peanuts and beets. If you decide on a sandwich, you have several options: 'El Pepito de Andorra' with veal, green pepper, ruca, onion and mustard or Our 'Choripán', with sausage, chimichurri, tomato, onion and guacamole. You can also order plates of cold cuts and Andorran cheeses.
3. Disconnect and have an after-work cocktail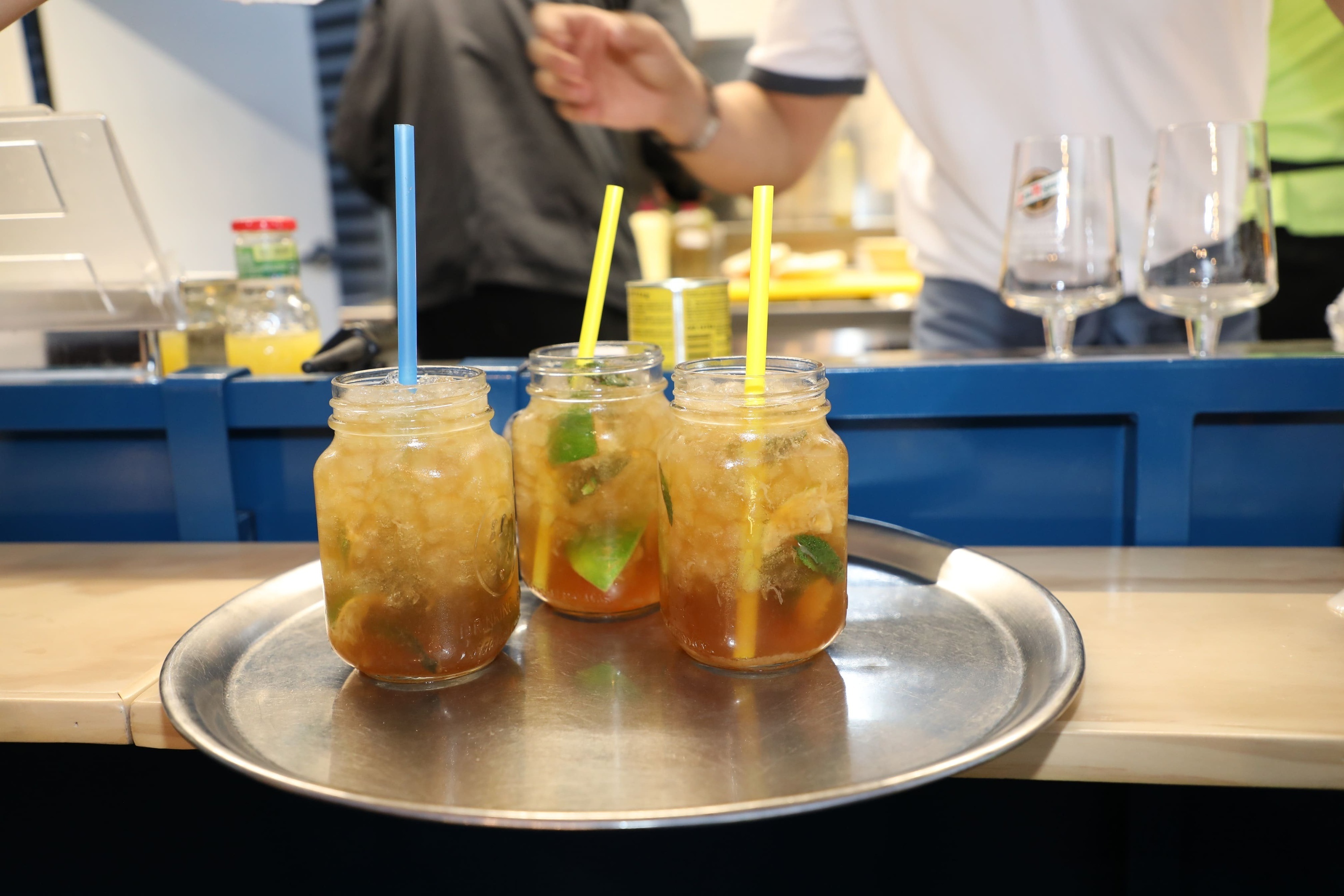 The RoofTop Van offers a casual menu that can be accompanied by glasses and bottles of wine or cocktails from the brand that has revolutionized this sector, Nio Cocktails. Also, there is a Taittinger corner to order glasses and bottles of champagne. There is no better way to end a day of intense work than to toast to celebrate your success and, at the same time, get out of the routine a bit.
4. Live music live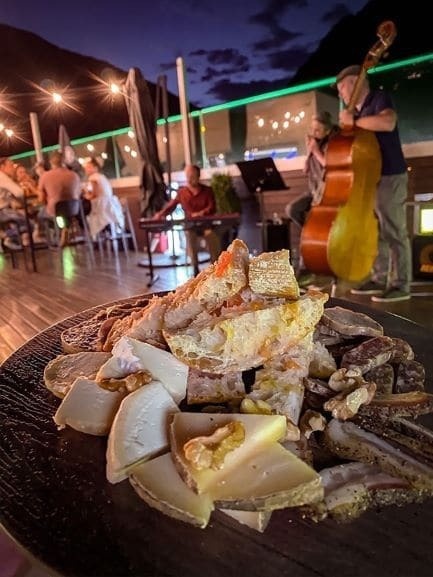 Remember that on Saturdays, from 12:30 to 2 pm (if the weather and / or Covid-19 allows it), we offer live music, with an aperitif included. Enjoy everything that our terrace offers you: good atmosphere, high-quality gastronomy, views of Escaldes Engordany and, depending on the time of day, sunsets that you will never forget. Let yourself be surprised at The RoofTop Van!
Lucas Sames
Director at Daguisa Hotels
Comments