New sponsor for the Andorran Football Federation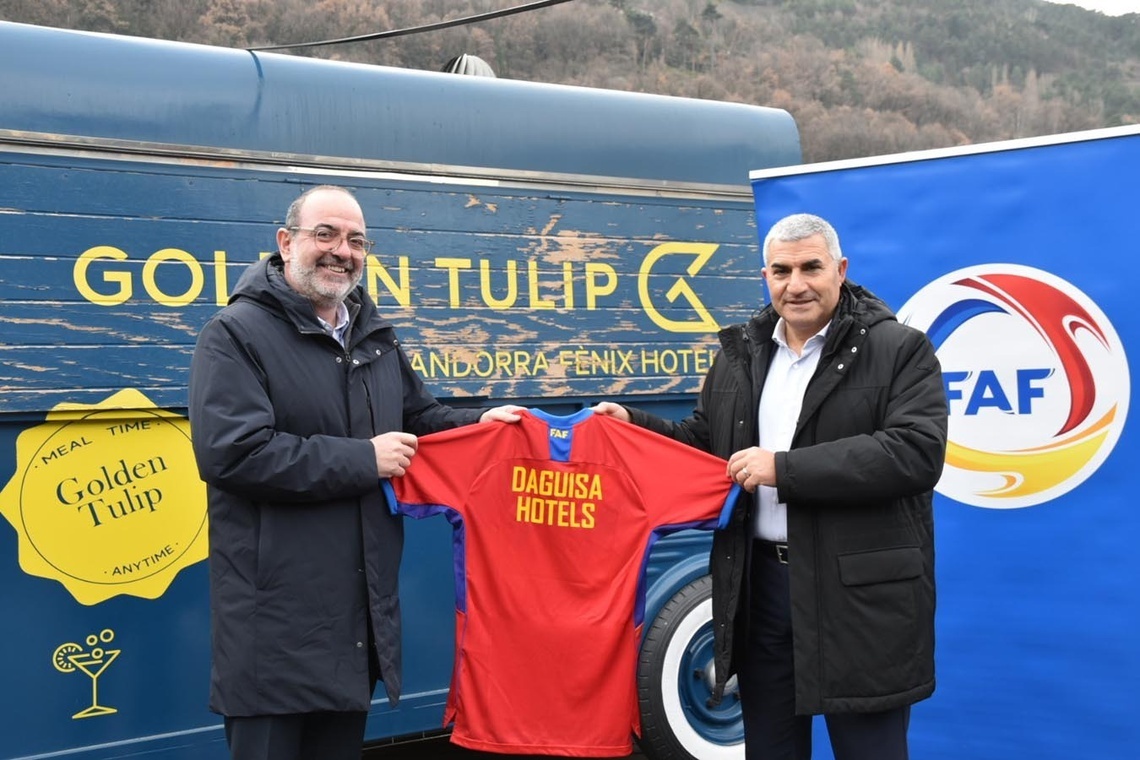 This week saw the signing of a collaboration agreement under which Daguisa Hotels has become an official sponsor of the Andorran Football Federation (FAF) with the aim of strengthening two growing areas such as women's football and the senior national football team. The signing ceremony took place on The RoofTop Van terrace, on the sixth floor of the Golden Tulip Andorra Fènix Hotel, with the participation of Daguisa's CEO, Jordi Daban, together with the president of the FAF, Fèlix Àlvarez.
With this agreement, which makes Daguisa an official sponsor, the hotel chain will sponsor the Women's Summer Campus, which after 9 editions and with nearly a hundred participants each year is consolidated in the country. Daguisa Hotels will also support the national team coached by Koldo Alvarez de Eulate as one of the main sponsors of the FAF.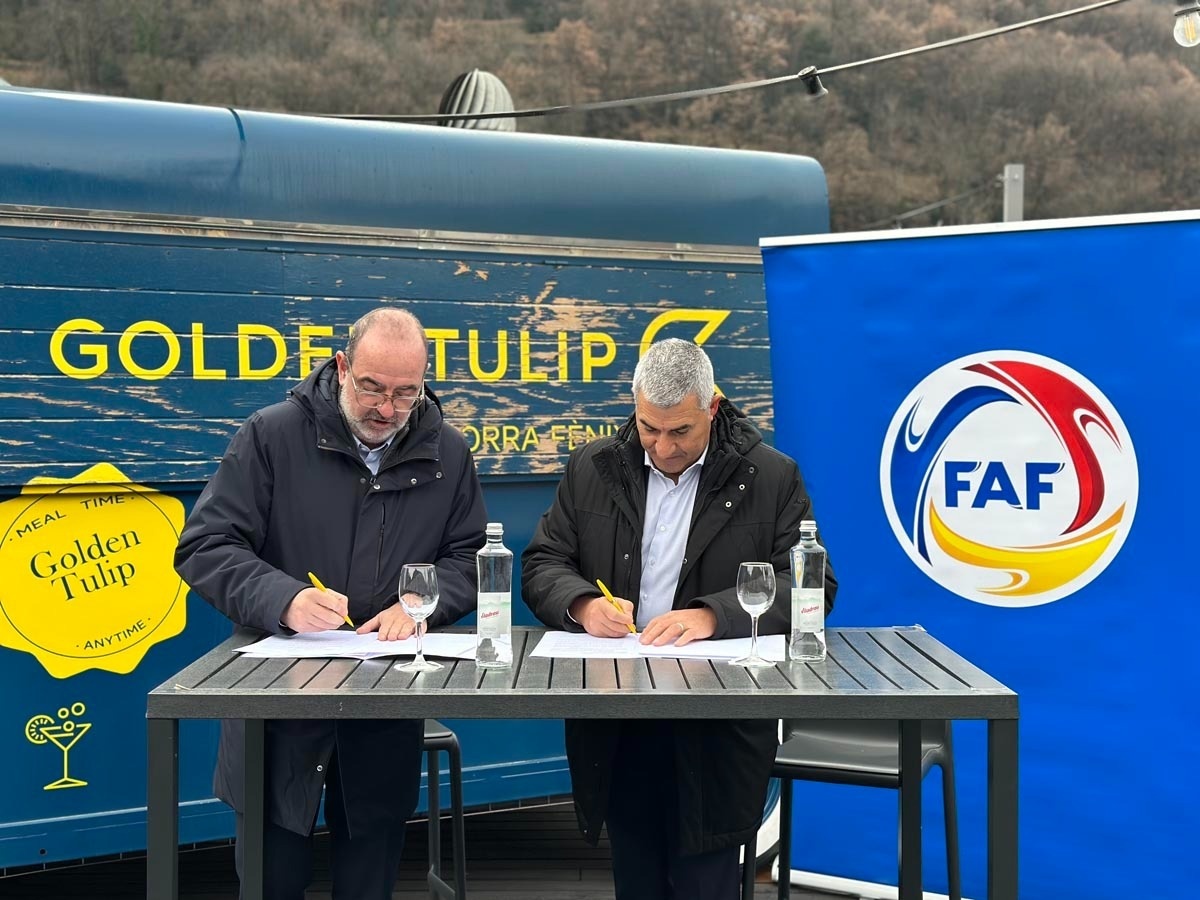 As Jordi Daban explained during the signing ceremony, for Daguisa, supporting the Federation "is in line with the values inherent in our DNA and our social responsibility policy to promote, among others, the sporting development of the Principality of Andorra". As a socially responsible Andorran company, the chain has always supported associations and activities that generate wealth in the country, promoting different types of activities that have a positive impact on the territory itself, because they generate wealth, notoriety and greater solidarity.
"For Daguisa Hotels it is a privilege to be alongside the FAF as a sponsor and to do our bit to promote women's football in the country through its campus. We are convinced of the good fruits that can come out of this relationship and we hope it is the beginning of a long road together", added Jordi Daban during the signing of the agreement.
For his part, the president of the FAF, Fèlix Àlvarez, highlighted the importance of having synergies with other entities in the Principality such as Daguisa: "We are very happy to continue expanding our sponsors. Collaborating with other entities, in this case with one of the most important hotel groups in the country, is a key point in our Strategic Plan. Daguisa has a clear commitment to Andorran sport and we hope to work together for many years to come".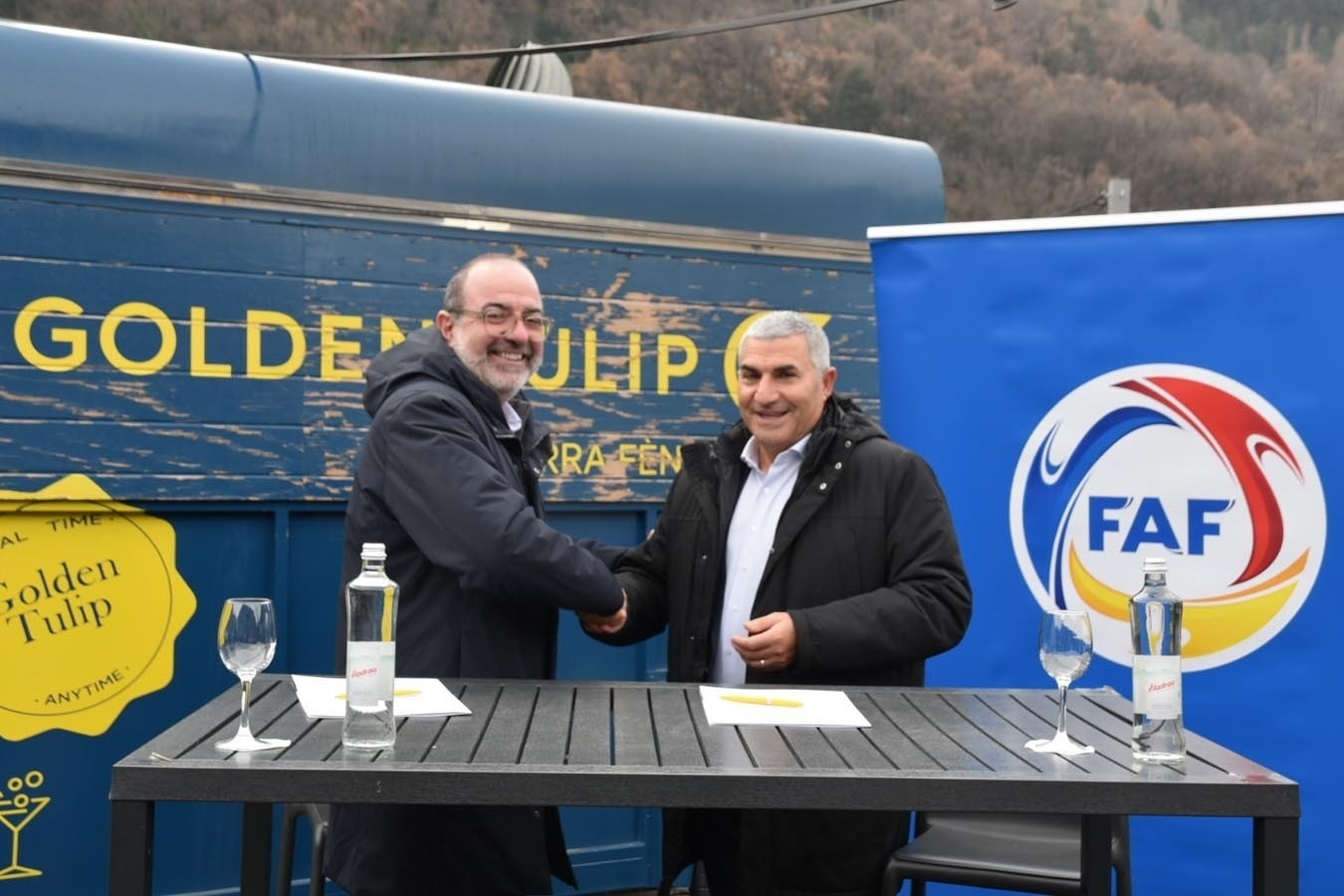 In this line, it is worth mentioning the latest sponsorship agreements signed by Daguisa Hotels. Last September, the group became a collaborator of #dotzexdotze, a movement promoted by Andtropia to support social and environmental causes led by Andorran NGOs. And in the sports field, we are sponsors, from the 2021/22 season, of the Bàsquet Club MoraBanc Andorra.
Pilar Jiménez Bernat,
Sales & Marketing Director
Comments