Pedal stroke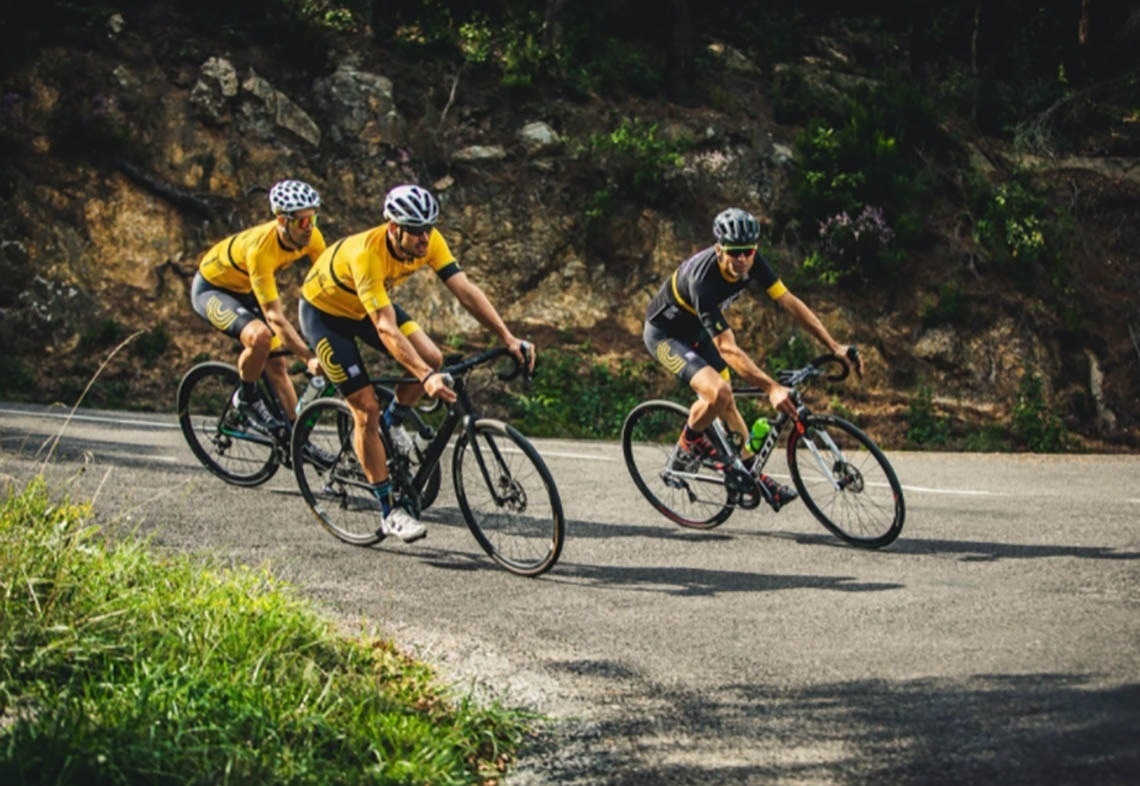 With its impressive mountainous landscape, well marked routes and high mountain roads, the Principality of Andorra offers a unique variety of challenges and adventures for cyclists of all levels. Here you will find everything you need to give free rein to your passion for cycling: cycling routes, with routes and arrivals that are part of the history of modern road cycling, even circuits, routes and mountain bike descents, some of which are the setting for world championships. Let's pedal!
INDEX
1. Cycling territory
2. Where to cycle
3. Popular tests
4. Dare with the descent
5. MTB in Andorra
6. Moment for rest
1. Cycling territory
Cycling in Andorra has become extremely popular in recent years, thanks to the country's investment in infrastructure and internationally renowned cycling events. This has made Andorra a prominent destination in the world of cycling.
In the Principality you will find a large number of routes and ports within your reach for you to enjoy on two wheels. Cycling fans will recognize the names of Coll de la Gallina, Collada de Beixalís, Coma de Arcalís, Cortals de Encamp, the port of La Rabassa or Coll de Ordino. These are points that have become decisive in some editions of the Tour de France or the Vuelta a España: arrivals, stages and mountain passes that are part of the history of modern cycling, and that you too can reproduce and enjoy.
Fans like you, who come to our country attracted by our mountain passes and the spectacular landscapes that surround them. But also professionals, for whom Andorra has become the ideal place to train. Who knows, you might run into them on the road!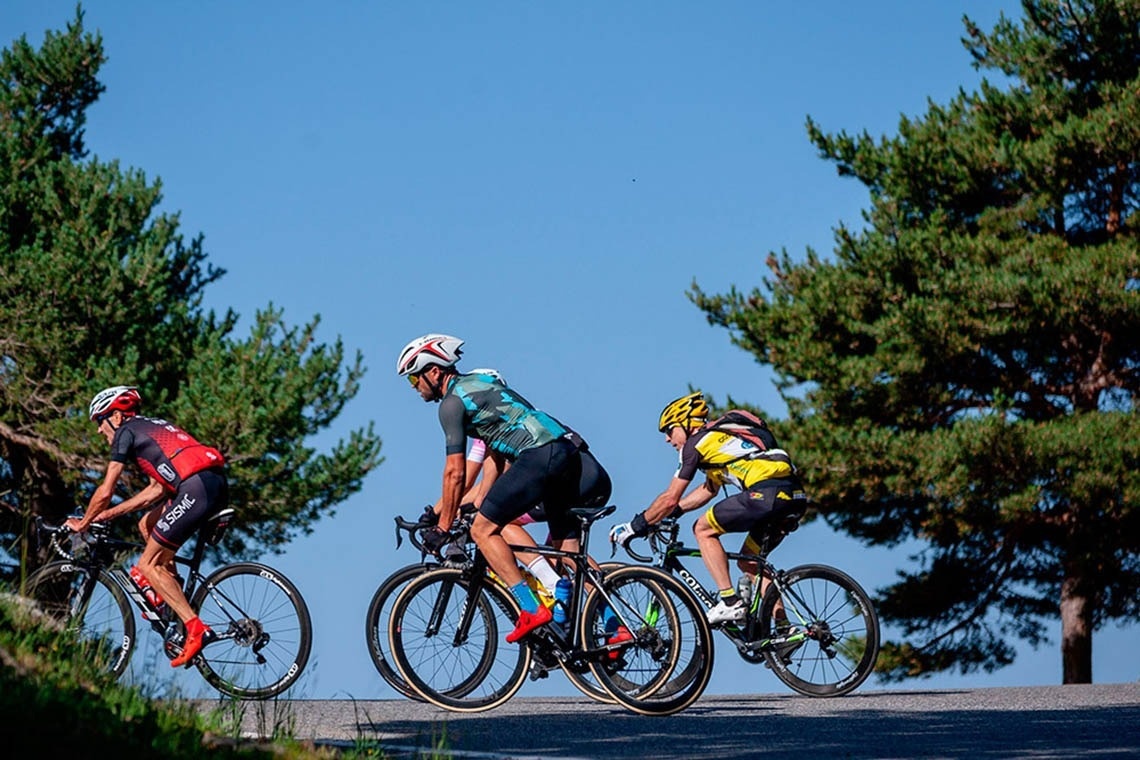 (Image: Visit Andorra)
2. Where to cycle
Due to the orography of the country, it is surely easier to ask the question in the negative: "where not to cycle?", because in the Principality you can pedal anywhere. In fact, you will find at your disposal various maps of cycling routes, with the description of the more than 20 routes of different difficulty and duration. All with the same common denominator: the mountain passes.
Surely, the Coma de Arcalís and the Port of Envalira occupy a prominent place as classics par excellence of road cycling in Andorra, although it is true that the proposed routes (El Serrat - Arcalís and Escaldes-Engordany - Envalira, respectively) are of very high level with slopes of 724 meters in the 10 km of the first option, and up to 1,345 meters in the 26 km until reaching Envalira.
Lowering the level a bit, we find difficult level options with wonderful views, such as the routes to the Coll de la Gallina, the Coll de Beixalís or the Cortals de Encamp. However, more accessible routes are also proposed, such as Escaldes-Engordany – La Comella, 4 km long and with a 231 m drop, Canillo – Coll d'Ordino (9 km and 457 m drop) and Pas de la Casa – Port of Envalira (5 km and 319 m of unevenness). Options that allow all fans to enjoy their passion on the bike while enjoying incredible landscapes.
In addition, you also have the option of enjoying experiences organized by expert cycling guides. Thanks to their experience, they will offer you what best suits your needs, be it a simple walk or a staged itinerary through the country. It is, therefore, another option for cycling in Andorra without having to worry about logistics.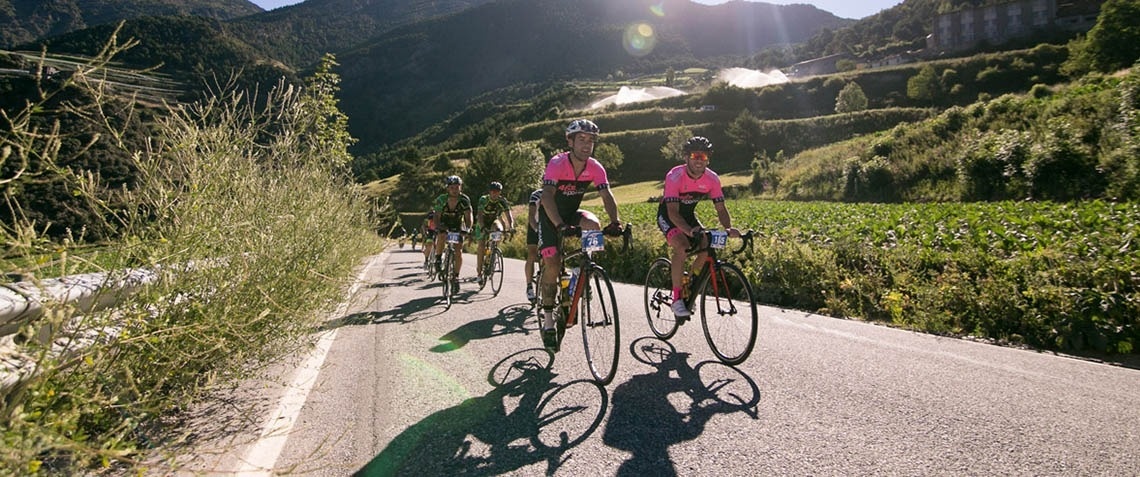 (Image: Visit Andorra)
3. Popular tests
But, in addition to everything explained above, another point in which the country stands out is due to the interesting annual calendar of events in which you can register and unleash your competitive spirit. Or, if you prefer, consult the route and carry it out as much as you like, since these are authentic sporting challenges. I'm talking about the Volta als Ports and La Purito.
With more than 40 editions behind it, the Volta als Ports is the popular event with the longest history and tradition and every year it attracts a large number of international participants. Promoted by the Andorran Cycling Association, it is a spectacular challenge with demanding routes and exceptional views. It has several routes, adapted to all types of fans, from 27 km for the shortest to 109 km for the longest route.
For its part, La Purito is driven by the cyclist Joaquim Rodríguez, known as 'Purito', and the Sprint Club of Andorra. Despite its short history, in just a few years it is already one of the most anticipated events on the cycling calendar. It has three routes, a short one of 30 km, a medium one of 80 km and a long one of 145 km, which follows the 11th stage of the Vuelta 2015, considered by many to be the toughest in the history of the Spanish event.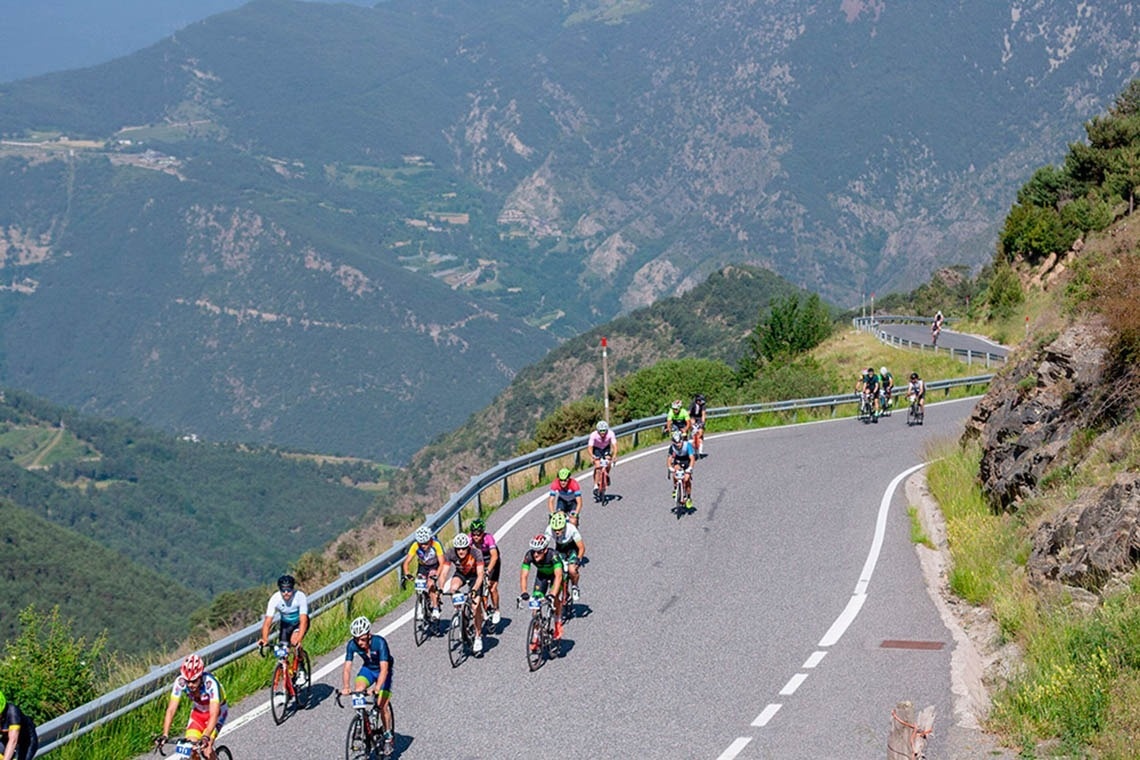 (Image: Visit Andorra)
4. Dare with the descent
But if you are one of those who prefers to get away from the road and you love strong emotions, Andorra is also your place. Mountain biking is a very popular discipline in Andorra, thanks to its impressive network of trails and tracks designed specifically for this activity. Mountain bikers can enjoy more than 300 km of trails of different difficulty levels, from beginners to experts. Well-marked trails wind through lush forests and amazing mountain landscapes, giving cyclists a unique experience in contact with nature.
Put your skills to the test doing Downhill or DH, with dizzying descents down the slopes of Andorra. And the same with the disciplines more related to skill, such as the Four Cross, combining jumps, plateaus and obstacles, or the Pump Track, with areas designed to exploit balance.
In addition to free access routes that you will find throughout the country, in the Principality we have the Bike Park, in the Pal Arinsal station. Stage of the Mountain Bike World Cup on several occasions (the last one, last August), is one of the reasons why our country is not only a point of interest for thousands of fans, but also for professionals.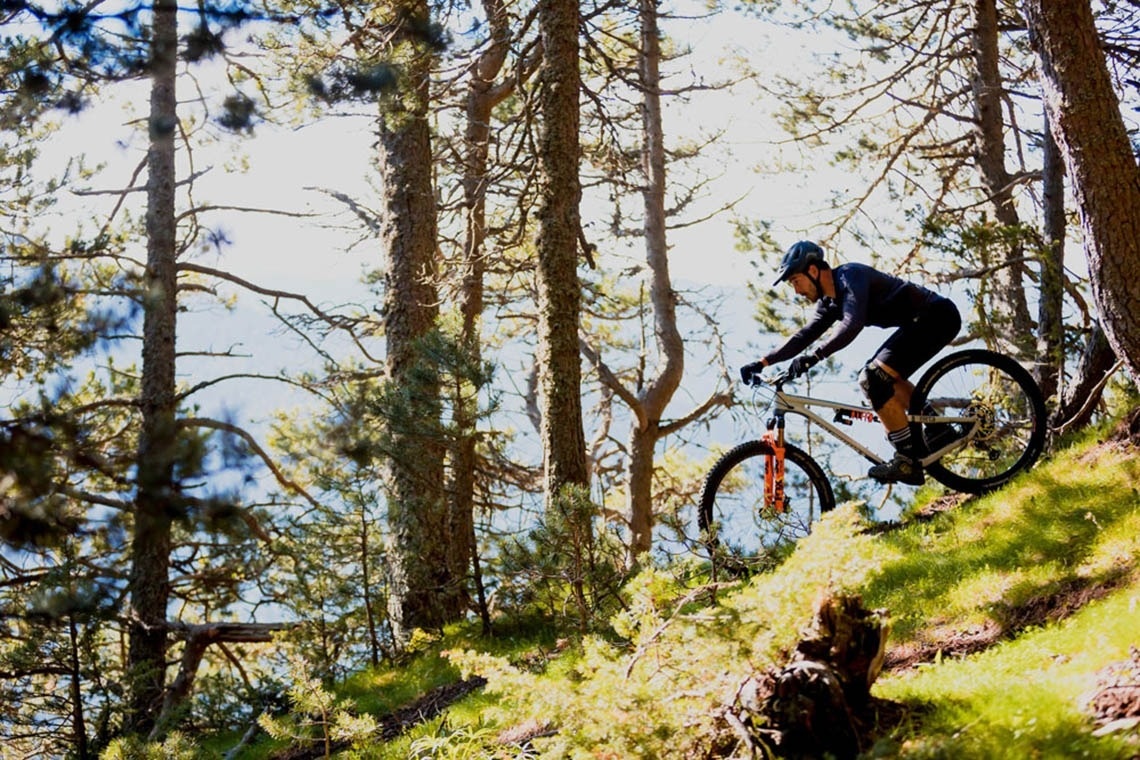 (Image: Visit Andorra)
5. MTB in Andorra
Undoubtedly, the country's mountains make mountain biking in Andorra on another level. The Principality is synonymous with nature: forests and mountains with trails that have a lot to offer: challenges for the most adventurous, and pleasant and accessible excursions for those who prefer a little more calm in their pedaling. In fact, one of the advantages of practicing it is that the country is adapted to all modalities of this sport, with proposals suitable for children.
There are an endless number of well-signposted routes so that you can follow your route, with optimal maintenance so that you can practice your favorite sport, and distributed throughout the seven parishes. Between one and the other, a wide range of possibilities for all types of runners.
And if about road cycling I was talking about the Volta als Ports and La Purito, in the case of mountain biking I must mention the Andorra Epic Pirineos. It is a stage race for couples, which allows MTB fans to discover trails and routes that have made Andorra one of the benchmark destinations.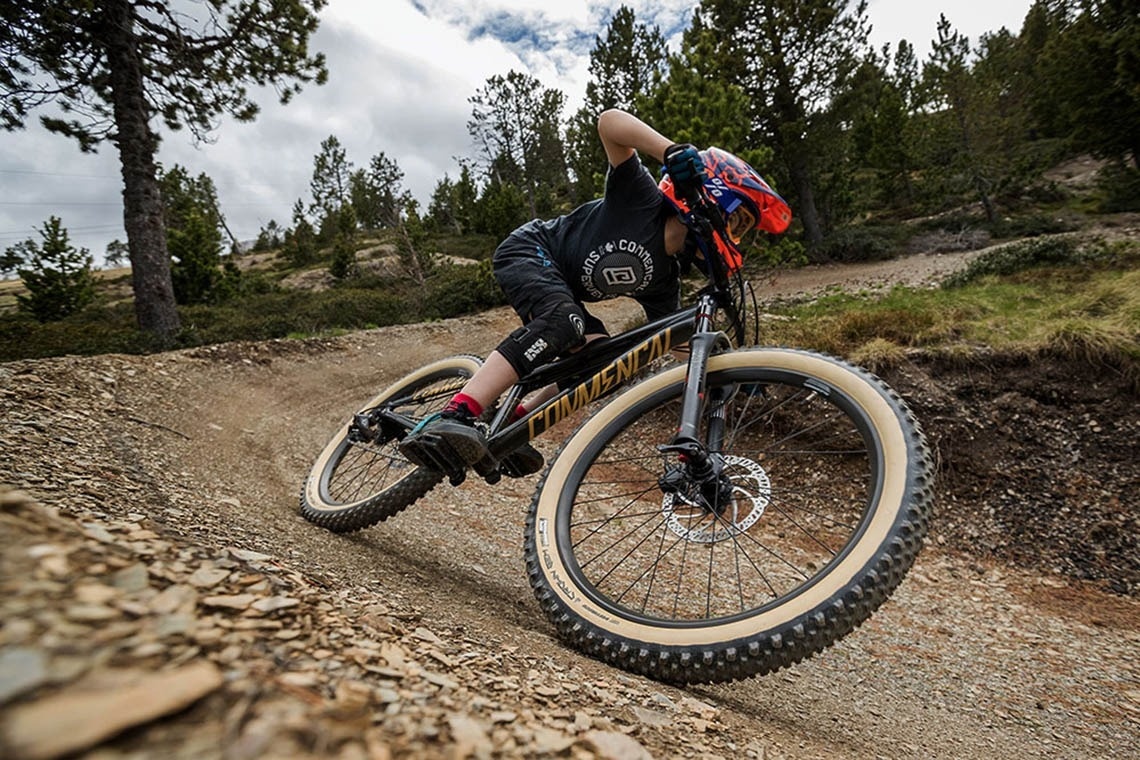 (Image: Visit Andorra)
6. Moment for rest
And, after so much cycling, you will need a well-deserved rest. And there is no better option than the ones that Daguisa Hotels offers you. From the two city establishments, the Golden Tulip Andorra Fènix Hotel 4* and the Tulip Inn Andorra Delfos Hotel 4*, located in the center of the country, will allow you to travel in a few minutes to start the routes you have planned.
But I cannot leave behind the other three mountain options that we also have in Daguisa for your next trip: in Canillo (Font d'Argent Canillo Hotel 4*), Vall d'Incles (Euroski Mountain Resort Hotel 4*) and Pas de la Casa (Font d'Argent Pas de la Casa Hotel 4*). Whichever option you choose, in all of them you will find the facilities that will meet your requirements and needs, and a human staff that will offer you exquisite treatment so that you can recharge your batteries and plan the route you will take the next day.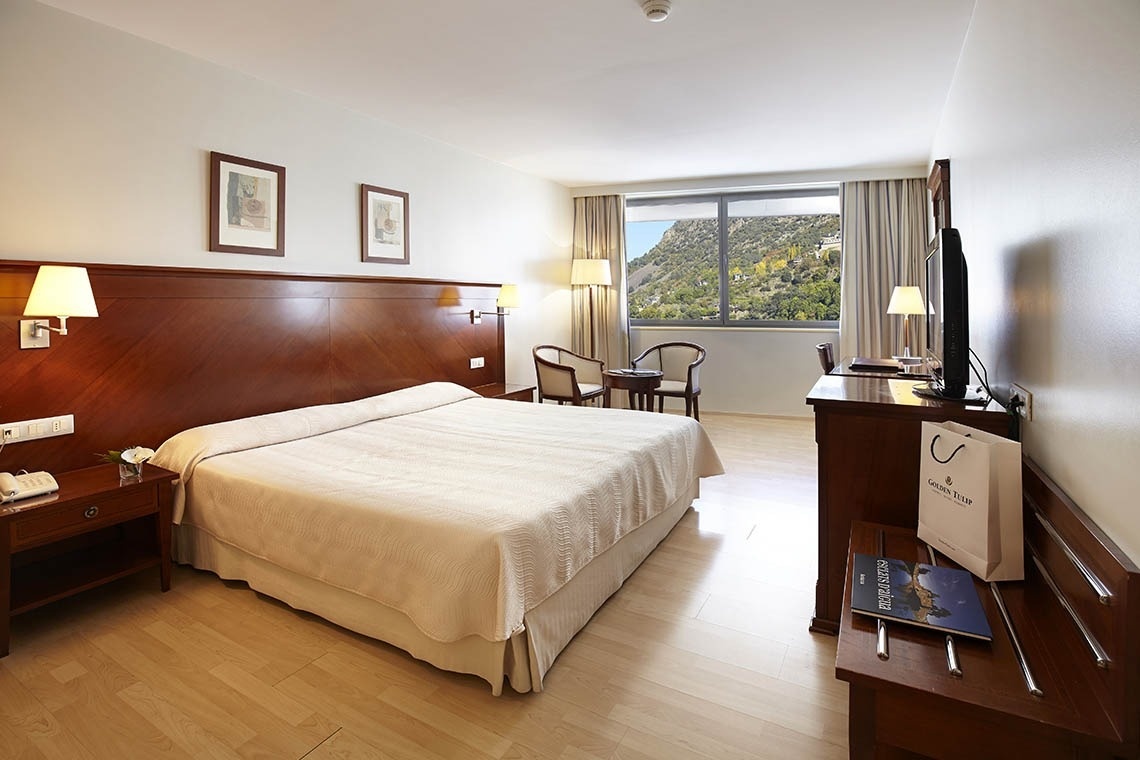 Nuria Roure,
Commercial Manager, Central Reservations and Revenue
Comments