Plans to do with the family in Andorra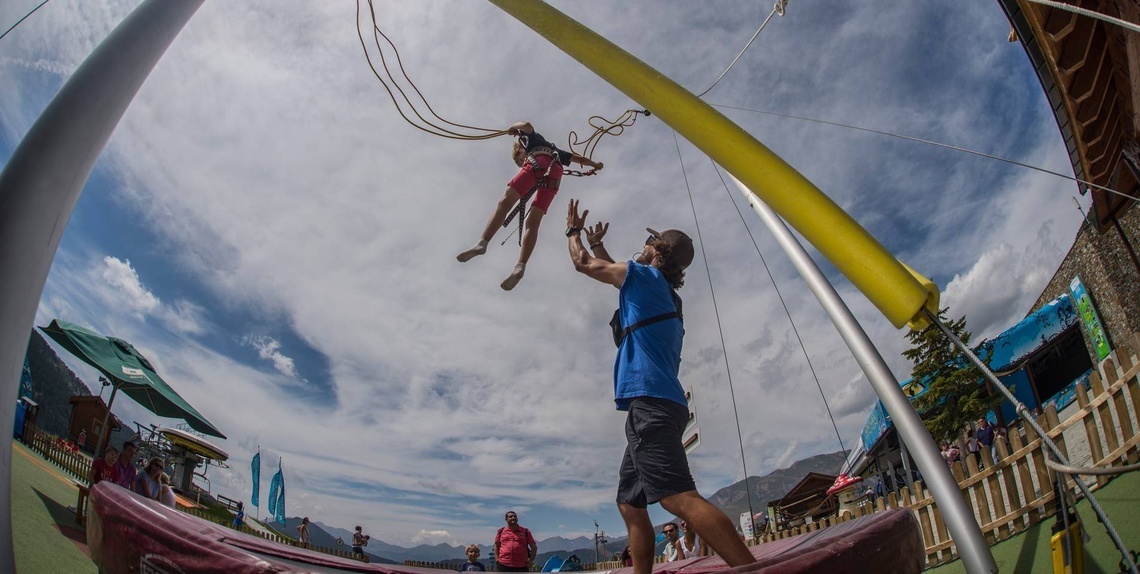 At Daguisa Hotels we are preparing everything so that, from July thirty-one, you can safely enjoy the facilities and services of our
4 * Golden Tulip Andorra Fénix Hotel
. From its privileged location in Escaldes-Engordany, you can discover with your family all that Andorra has to offer this summer.
We recommend four plans to do with children who, as long as the situation allows, have opened their facilities and will also offer their services following the post-Covid security protocols recommended by the Government of Andorra:
1. NATURLANDIA, adventures in the middle of a forest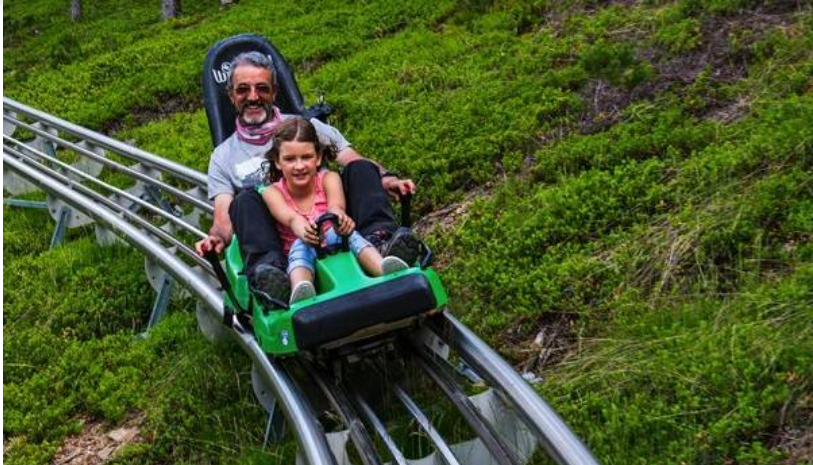 This park located in the parish of Sant Julià de Lòria, at an altitude of 1,800 meters, is surrounded by more than 800 hectares of forest.
Naturlandia
has activities of all kinds: sports, educational, nature ... designed for people of all ages.
Our proposal is that you let yourself be carried on your Airtrekk, an air circuit in a wooden structure 13.5 meters high by 17 wide, for people with a height greater than 1.20 meters and a maximum weight of 136 kg. The circuit is designed by levels of difficulty so that you can challenge yourself in complete safety, thanks to a harness and a guide.
Aitrekk has a zip line at the highest point of the circuit, so you can launch and enjoy the experience on a journey of 187 meters away.
For strong emotions, don't forget to climb the Tobotronc, the longest nature slide in the world, with 5.3 km! With capacity for two seats, let yourself go to the top of the summit, while enjoying the best views of the landscapes of the Rabassa, to descend as if it were a roller coaster. Yes, controlled. Because, at the time of the descent, you decide how fast you want to run with your sled. The requirements to enjoy this experience are that children are over 1.20 meters tall and that they are accompanied by an adult until the age of 13.
2. CALDEA, much more than a thermal circuit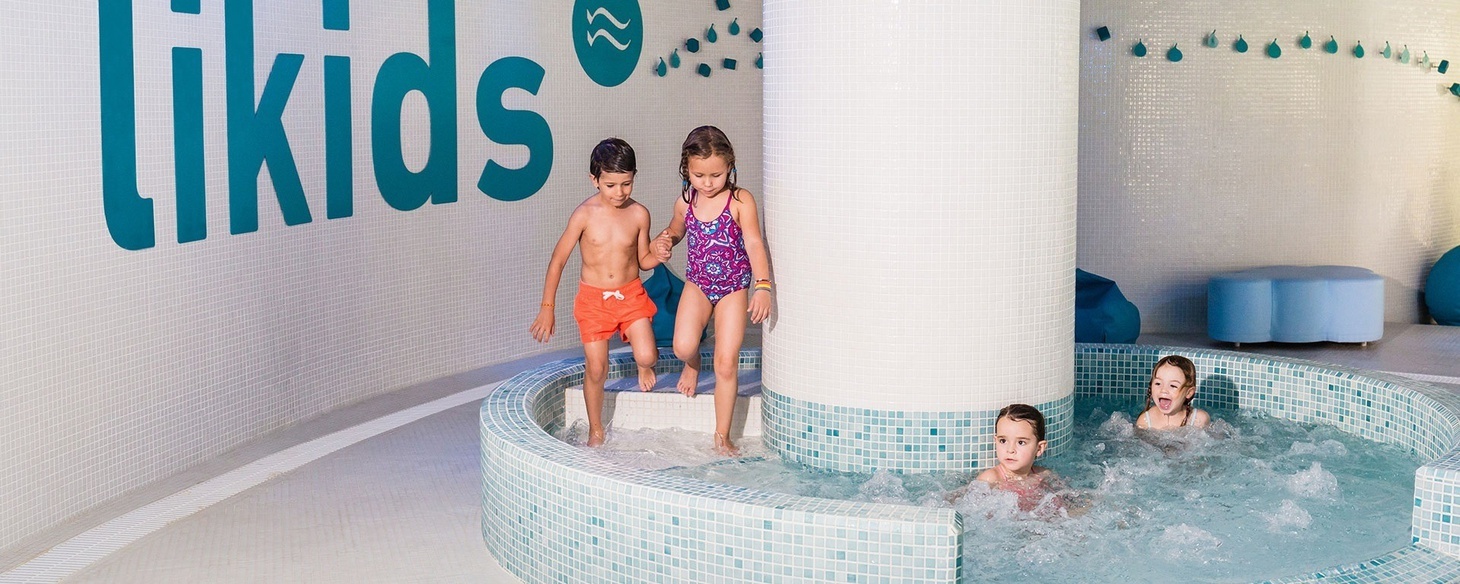 Caldea is the largest thermal spa in southern Europe and a temple of well-being and escape thanks to its thermal waters. It is located in an avant-garde construction designed by the architect Jean-Michel Ruols, in Escaldes-Engordany, just a few minutes walk from our city hotel.
Depending on the age of your children and what you want to do in
Caldea
, you have different spaces. In its Thermoludic spa, children over 5 can access. That your child is under 5 years old? There is no problem, since between 3 and 8 years old they can enter Likids alone, to enjoy a
wellness
experience tailored for them and with certified monitors.
Inúu is the 'Adults Only' area of Caldea, where you can meet your partner in an exclusive setting
If you are one of those looking for different sensations, your place is in Origenes, the Caldea area where you can find exotic baths from different parts of the world and receive different massages.
3. VALLNORD, activities for the whole family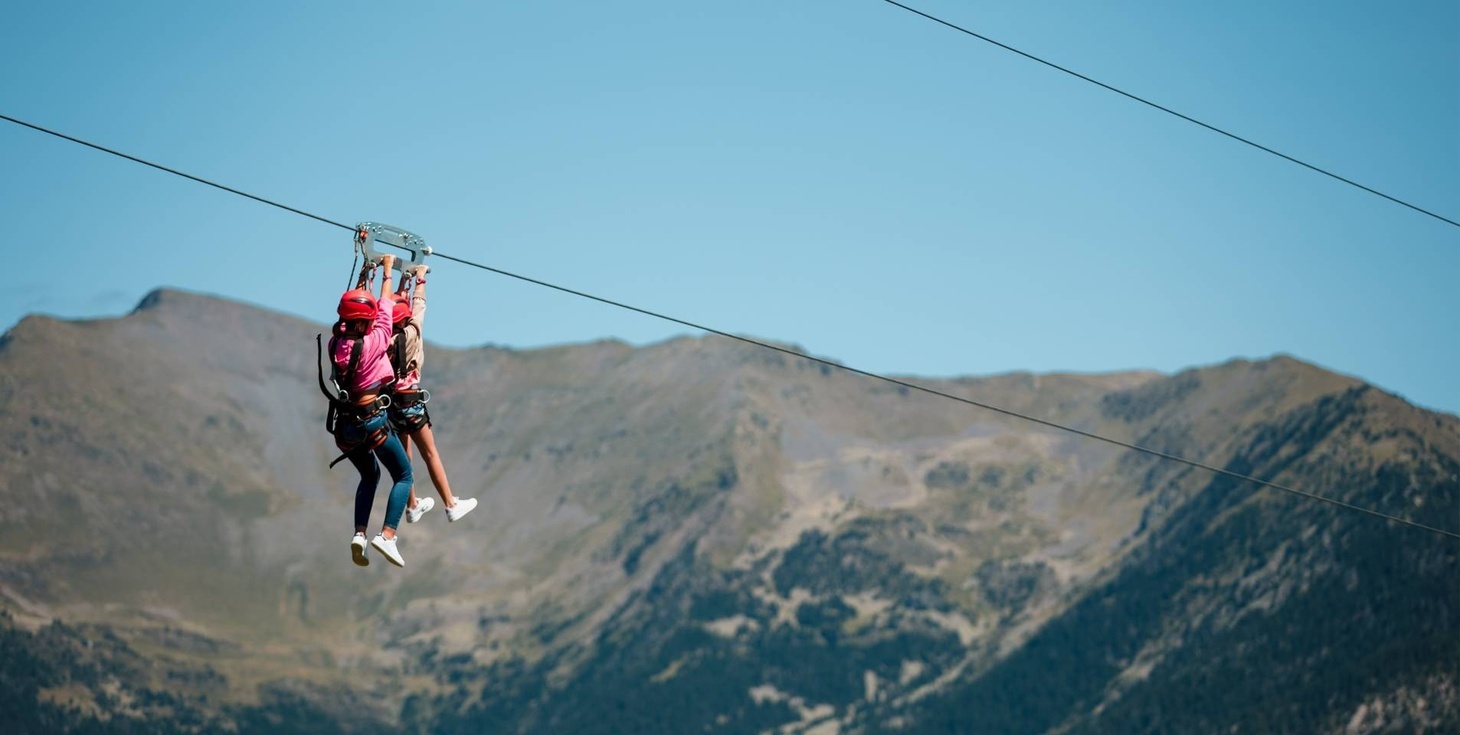 In the
Vallnord-Pal Arinsal station
is the Vallnord Mountain Park, an ideal space for family adventures. Here you can go on excursions, play sports, stroll among nature ... endless activities for people of all ages and physical condition.
Our recommendation is that you let yourself be carried by the BIG ZIP & Tandem Zip Line, for adults and adults with a child who, to go alone, has to weigh 40 kg and measure at least 150 cm.
Children between 6 and 15 years old who measure more than 135 cm can enjoy the Rope Park, a circuit with different heights and levels of difficulty
For the smallest of the house, the Peke Park is an enclosure with structures, inflatables, trampolines, slides or ball pools. In the Jump, they can jump on a trampoline with rubber bands that regulate the descent so that it is progressive and they can do cartwheels with total security. And, among other attractions, Tubbing allows you to sit down on a giant float down a ramp.
4. KARTING MARC GENÉ, to experience the adrenaline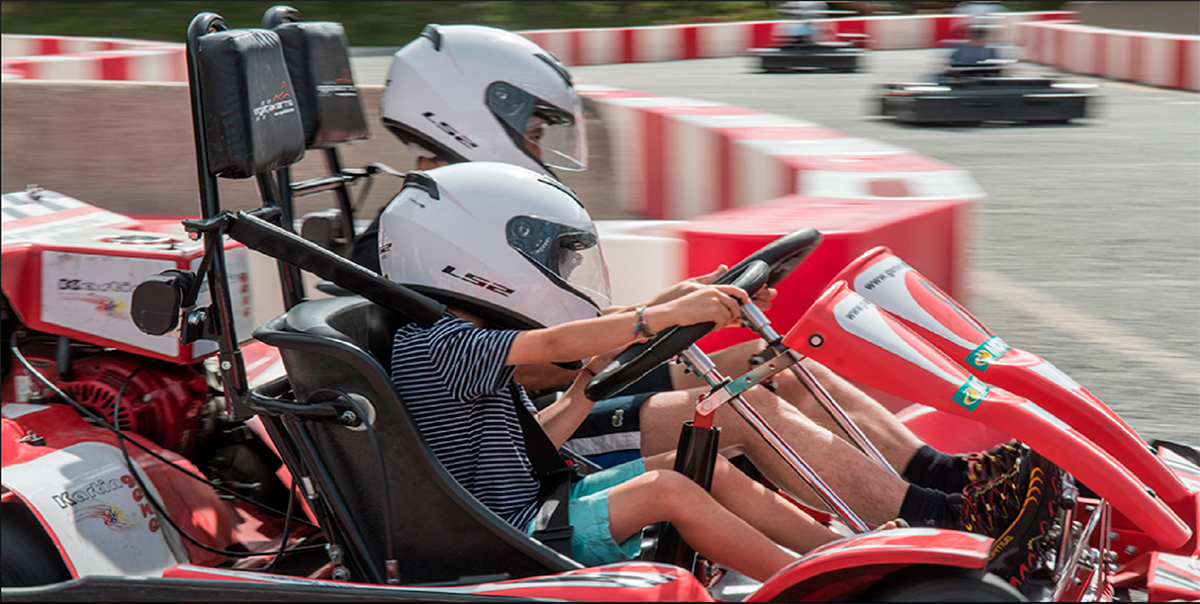 In the Andorra del Pas de la Casa Circuit, you can live unique experiences in the
Marc Gené Karting
. Its facilities have different models of karts, so that children and adults can enjoy the driving experience.
In its 400 meters, you can feel like a real Formula 1 driver and even enjoy small competitions
In addition to Formula 1 cars, you can also individually drive race cars and motorcycles and, if you wish, receive driving courses. In the event that you come with your family, keep in mind that the minimum age for children to drive is 7 years old and that there are two-seater cars.
There is no doubt that Andorra has a lot to offer you and your family this summer. We are waiting for you at Daguisa Hotels !
Joan Poza
Director of the Golden Tulip Andorra Fènix 4 * Hotel
Photo credits of the respective spaces that we mentioned
Comments