Tea Time! A special snack awaits you at The Lobby Bar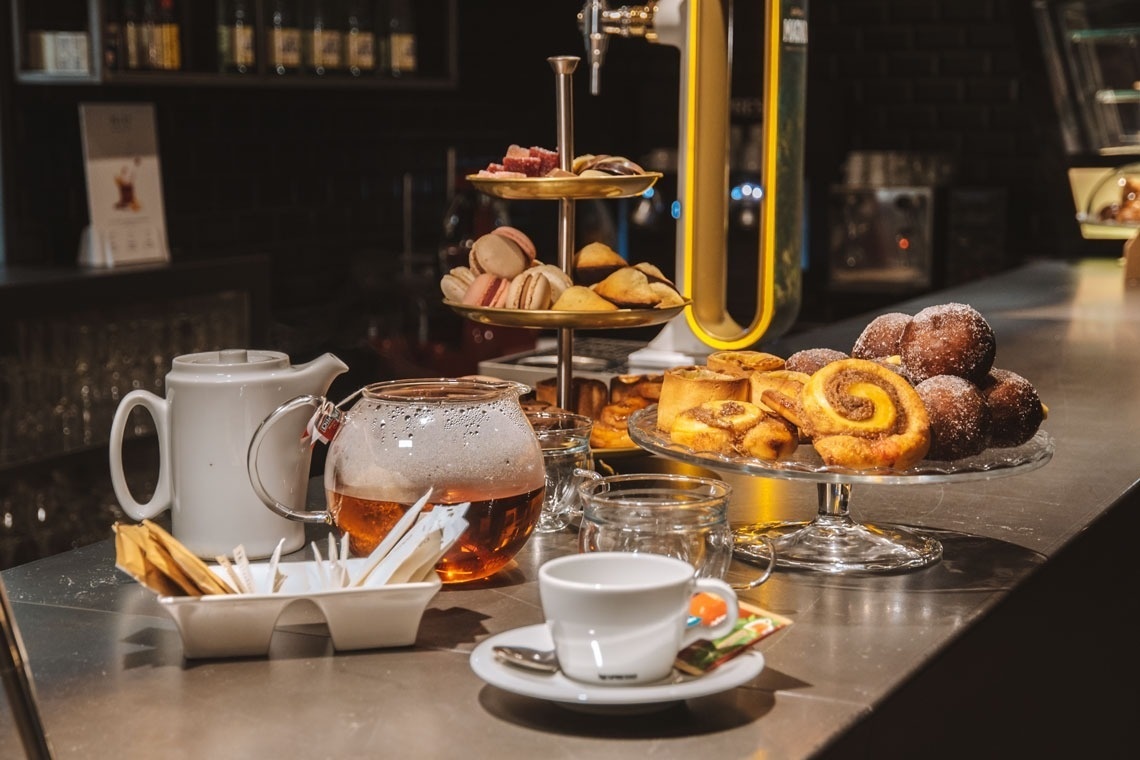 At Daguisa Hotels we maintain our commitment to gastronomy, thinking not only of the clients staying in our establishments but also of the population of the Principality of Andorra. That is why, as a novelty, The Lobby Bar has begun to offer afternoon snack service. It's tea time!
INDEX
1. The new service
2. The Urban Meeting Point of Andorra
3. Le Petit Gateau
1. The new service
It's mid-afternoon and your guts are ringing. For whatever reason, your lunch was light and you had to eat earlier than usual, so it is very possible that, at this time of day, you are hungry. Or, at this time you feel like enjoying good company, in your favorite place, and you feel like taking a bite of a sweet while sipping your favorite tea. Now you can remedy these two situations, or similar ones, with the new snack service at The Lobby Bar.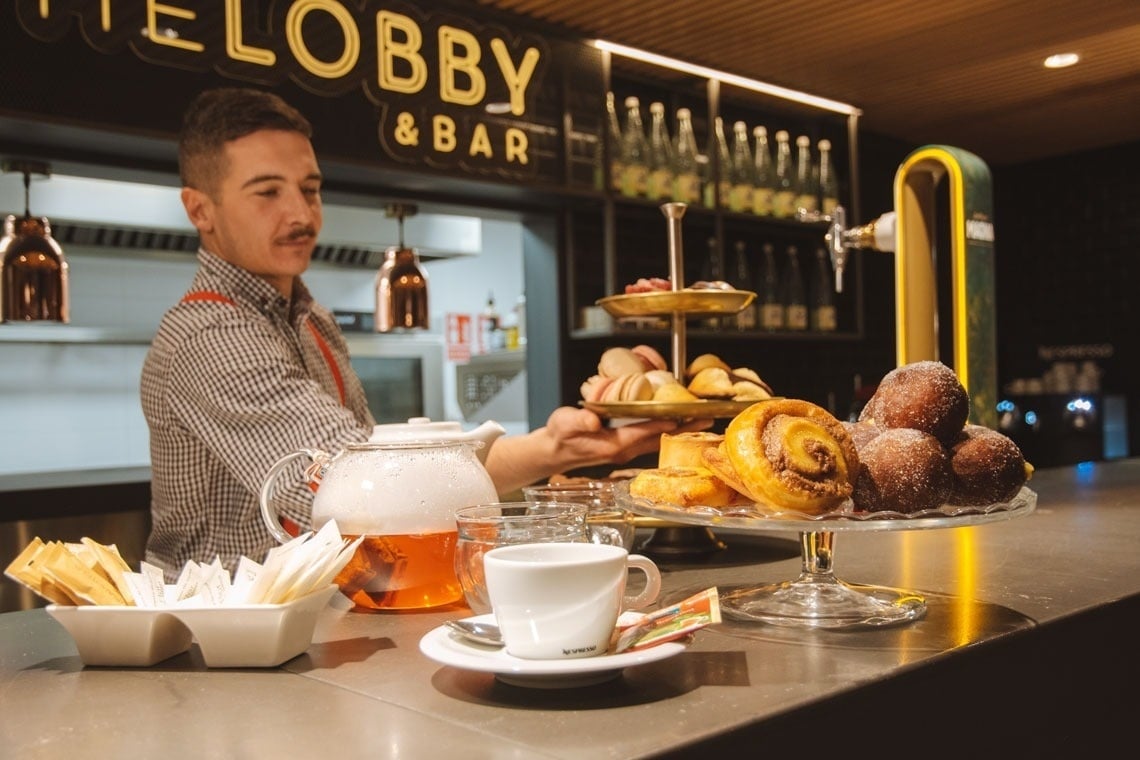 The gastronomic space of the Golden Tulip Andorra Fènix Hotel 4* debuts this service as a novelty, which is offered every afternoon from 4 to 8 p.m., with an assortment of sweets with a degree of detail that will delight young and old. In this way, Daguisa Hotels' commitment to gastronomy is expanded and consolidated, offering the possibility of having a drink in the afternoon, at tea time!
Berlinas, cupcakes, rolls, fondants, macaroons... A whole series of original French confectionery products, brought by the hand of our master pastry chef Laurette Lefrançois to enjoy and with a flavor that will surprise you. This wide assortment of special sweets will be accompanied by a selection of teas, as well as hot chocolate and cafeteria service.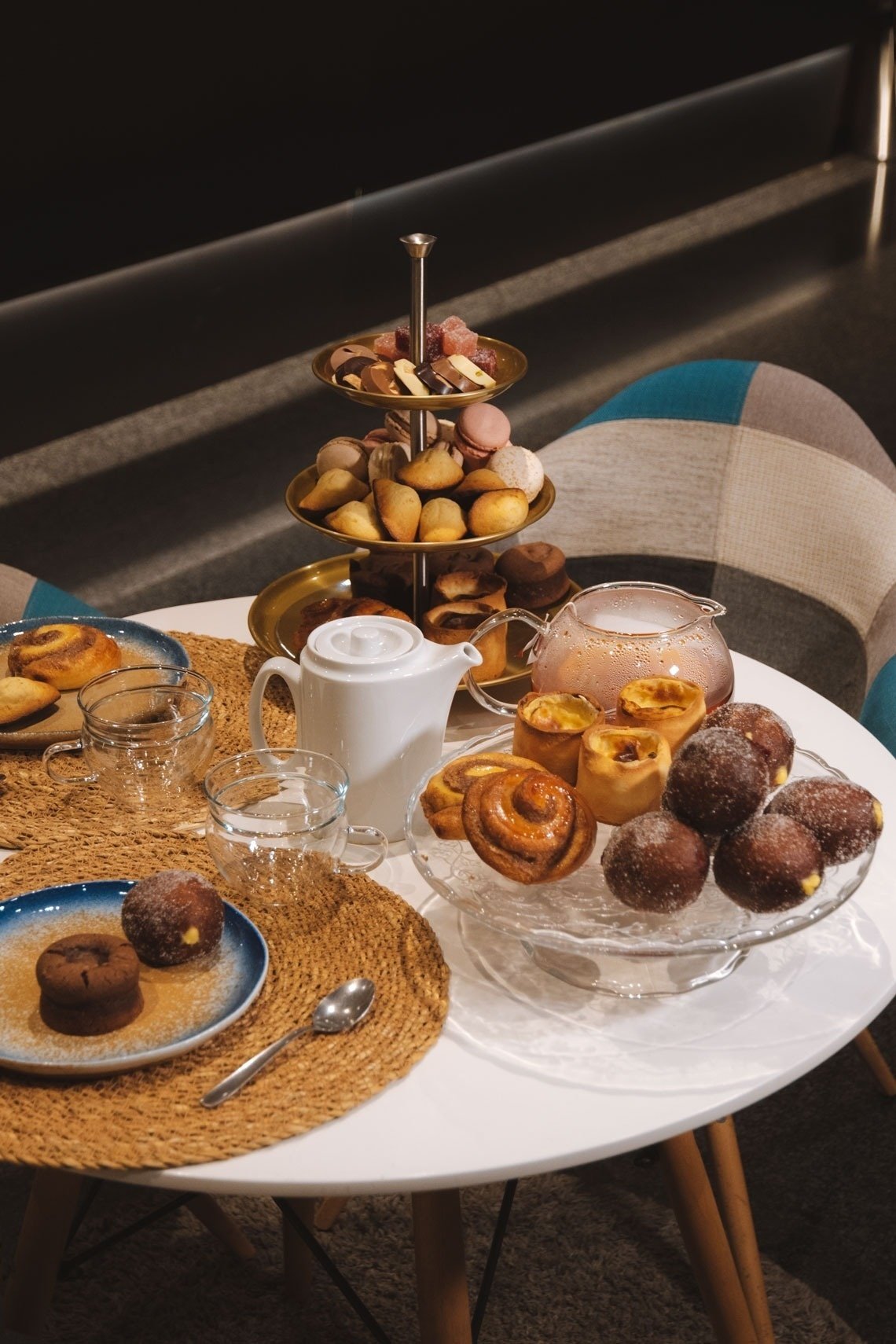 2. The Urban Meeting Point of Andorra
The Lobby Bar is our restaurant space in the hall of the Golden Tulip Andorra Fènix Hotel 4*, an ideal meeting point to eat casually with the family, snack with friends, for relaxed meetings with clients, or for a after-work with co-workers. At any time of the day, because now with the snack service the opportunities to enjoy a good atmosphere in an ideal place are completed.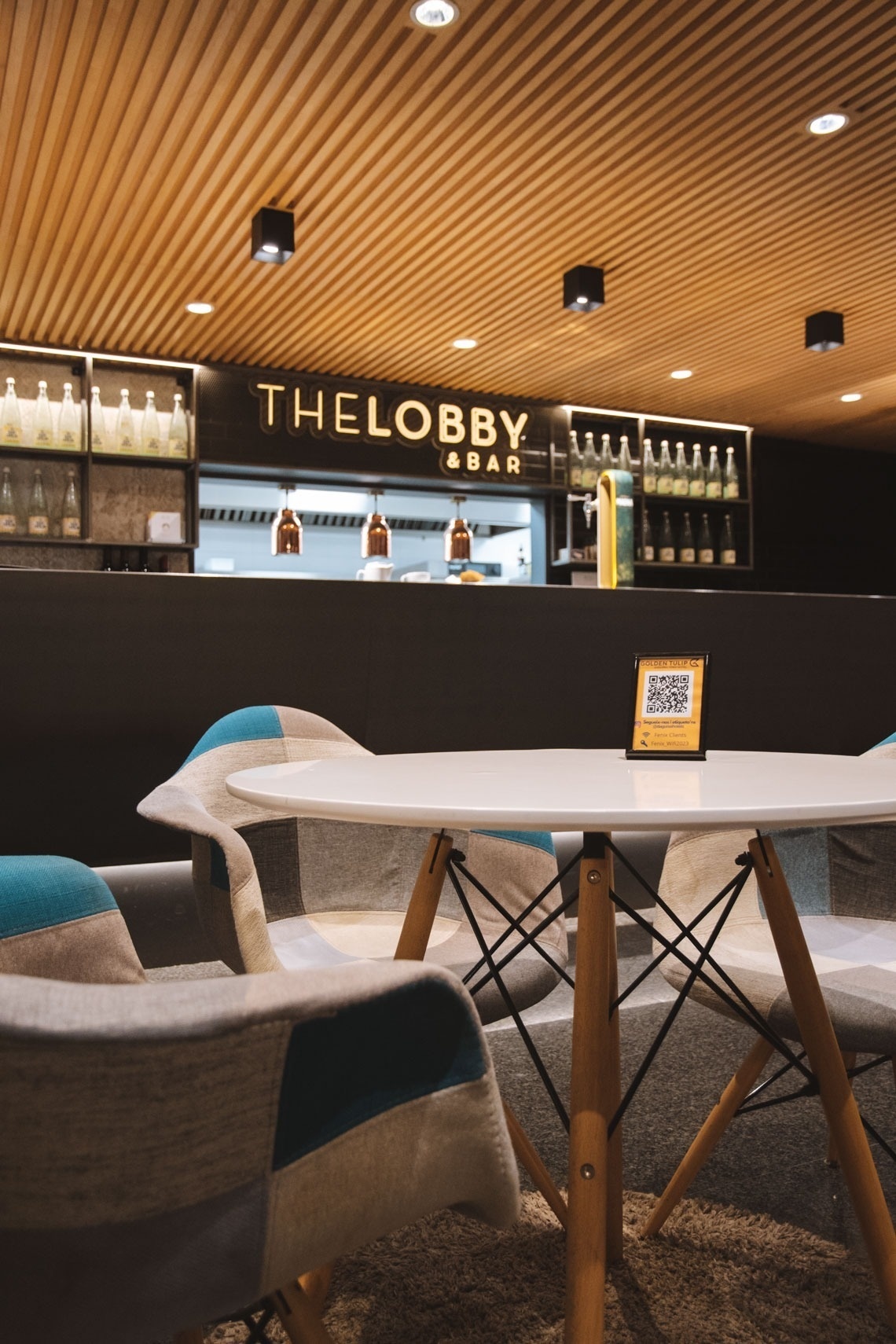 After two years of life since its inauguration after the reform, The Lobby Bar is the fashionable Urban Meeting Point in Escaldes-Engordany, either for the clients staying in the establishment as for the rest of the country's visitors or the residents and neighbors .
The Lobby Bar is open every day, from 9 am to 12 pm, with lunch hours between 1 pm and 3 pm, and dinner hours between 8 pm and 10 pm. And now, snack hours from 4 pm to 8 pm.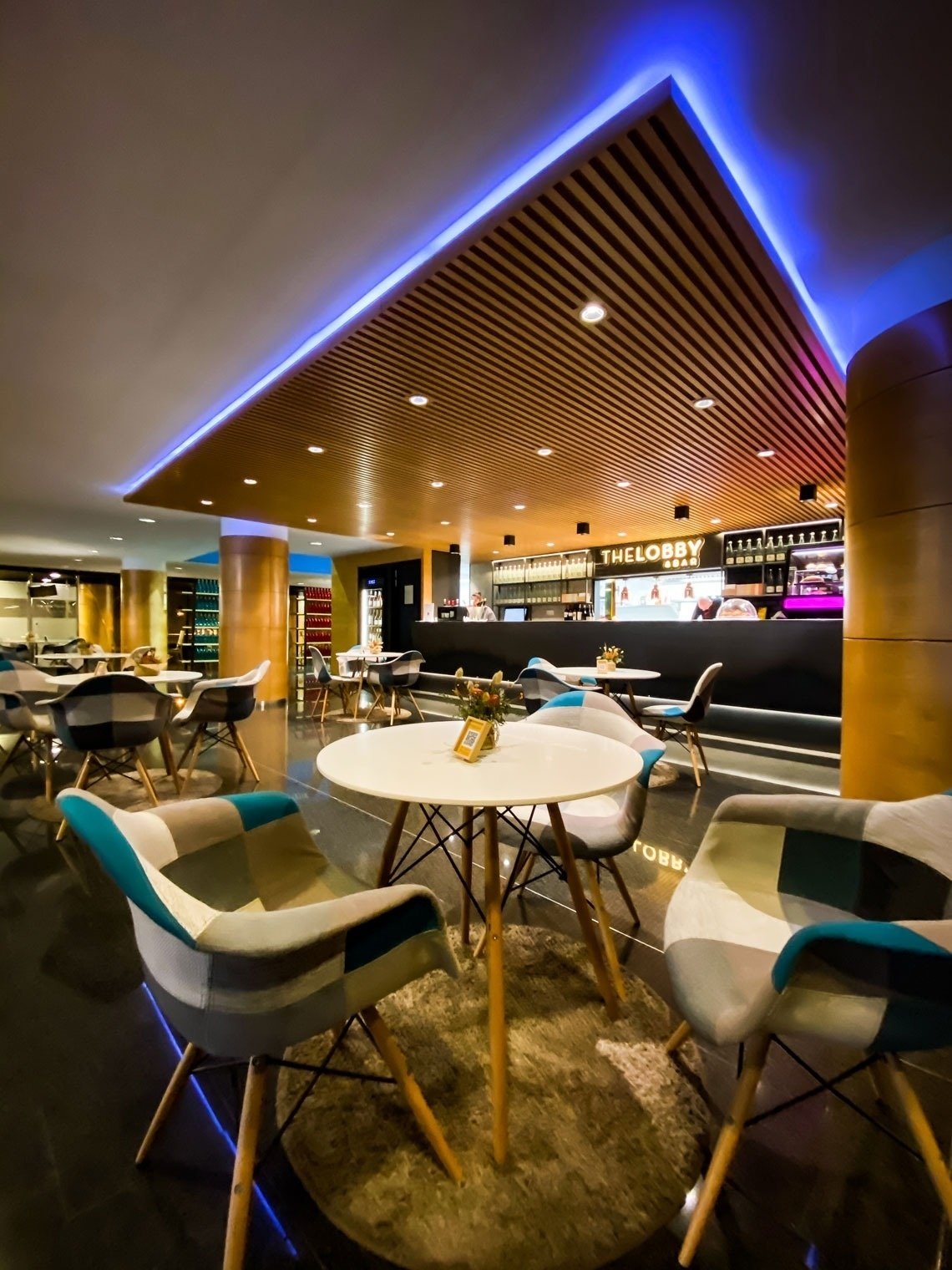 3. Le Petit Gateau
This selection will soon be completed with cakes from Le Petit Gâteau, the French pastry collection created for your important celebrations. Our pastry chef created 4 unique cakes with which to celebrate everything. Craftsmanship, passion and quality are present in each of Lefrançois' creations in which the most relevant flavors are represented.
Iconic elements such as coconut and mango, milk chocolate, hazelnut, vanilla, caramel, dark chocolate, youzy and basil have exploded into a powerful yet simple collection of cakes that can now be ordered in two sizes, 18 or 22 cm.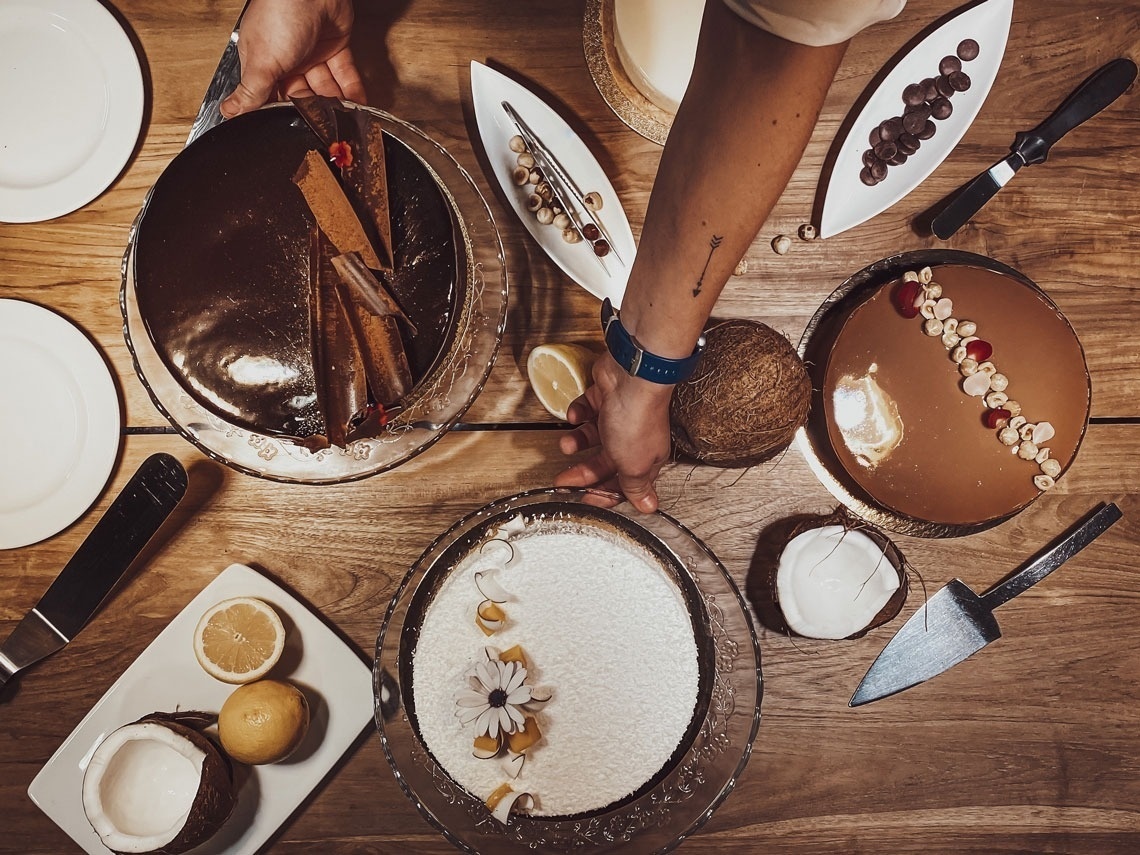 Options that can also be enjoyed later on in the new snack service at The Lobby Bar, so that guests staying at the Golden Tulip Andorra Fènix Hotel 4*, those staying at other establishments and residents of the country can enjoy it any afternoon .
Narcis Allue,
Executive Chef Daguisa Hotels
Comments