The ideal hotel to get to know Andorra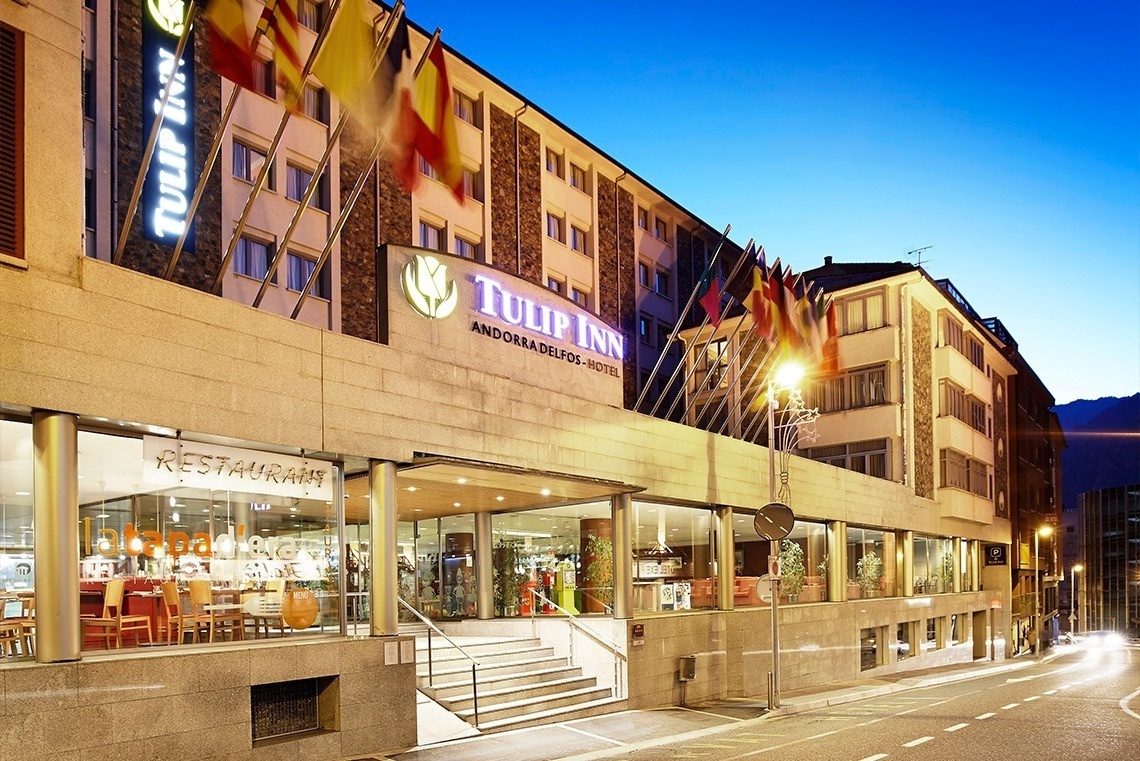 Andorra always has something to offer so that visitors, on every trip they make to the country, can take back home with them a new, unforgettable memory that they can enjoy looking back on. With a history stretching back thousands of years, the Principality offers a multitude of options in just a few square kilometres, to suit all tastes and preferences. Gastronomy, culture, shopping and wellness are undoubtedly important attractions, but we cannot forget nature and winter sports, which make the country of the Pyrenees an attractive destination. And, for those who want to get to know Andorra in depth, the Tulip Inn Andorra Delfos Hotel 4* is undoubtedly a great option. Today I invite you to find out more about it.
INDEX
1. In the heart of the commercial area
2. The room you were looking for
3. Eating and drinking: a pioneering buffet
4. Celebrate your event successfully
5. Make the most of your stay with the best packages and offers
1. In the heart of the commercial
To talk about the Tulip Inn Andorra Delfos Hotel 4* is to talk about one of the most emblematic hotels in Andorra, a reference accommodation and a classic in Escaldes-Engordany. Moreover, its location is ideal for guests to be able to travel on foot to any point in the town centre that Escaldes forms with Andorra la Vella, the capital of the country.
Its central location allows you to reach the Caldea spa and leisure centre on foot, just a few minutes away. And as for the great shopping area of Avinguda Carlemany, the Delfos is right in the heart of The Shopping Mile. In addition, for those who wish to discover and delve deeper into the nature of Andorra, the establishment is just a few minutes by car from both Grandvalira and Vallnord.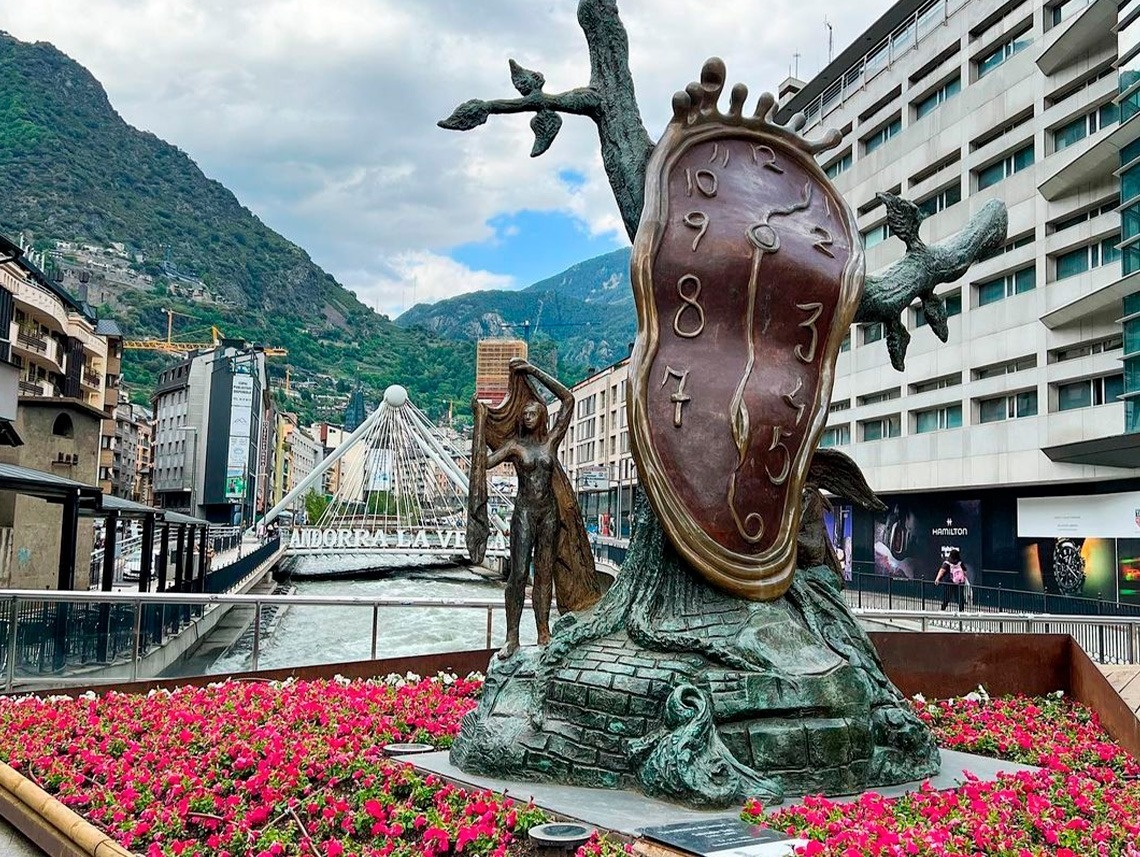 These are just a few examples that confirm that the Tulip Inn Andorra Delfos Hotel 4* is the perfect location to be a base of operations from which to discover the Principality. Both for the winter season and skiing down the more than 300 kilometres of skiable slopes, as well as during the rest of the year and discovering the beauty of its landscapes. Not forgetting the Romanesque route, the various Andorran museums... and savouring the local gastronomy.
Two years ago, the hotel passed the 40th anniversary barrier, but it still has the same spirit and enthusiasm of the first day that keeps it as a reference establishment in the country.
2. The room you were looking for
Depending on the occasion, you will come to Andorra alone, in a group, on a romantic trip with your partner, or with your family, so each trip will have different needs. This will not be a problem when you make the right decision to stay at the Tulip Inn Andorra Delfos Hotel 4*, as we are sure to have what you are looking for:
Our almost 200 double, triple and quadruple rooms have the same common denominator: spacious, quiet and bright. In addition, all our rooms are outward-facing and perfect for offering our guests maximum wellbeing after an active day in Andorra.
Are you four friends coming together? You can share space in one of the quadruple rooms available, exterior, quiet and very bright. Three of you at home? No problem! In our triple rooms you will find maximum comfort and well-being.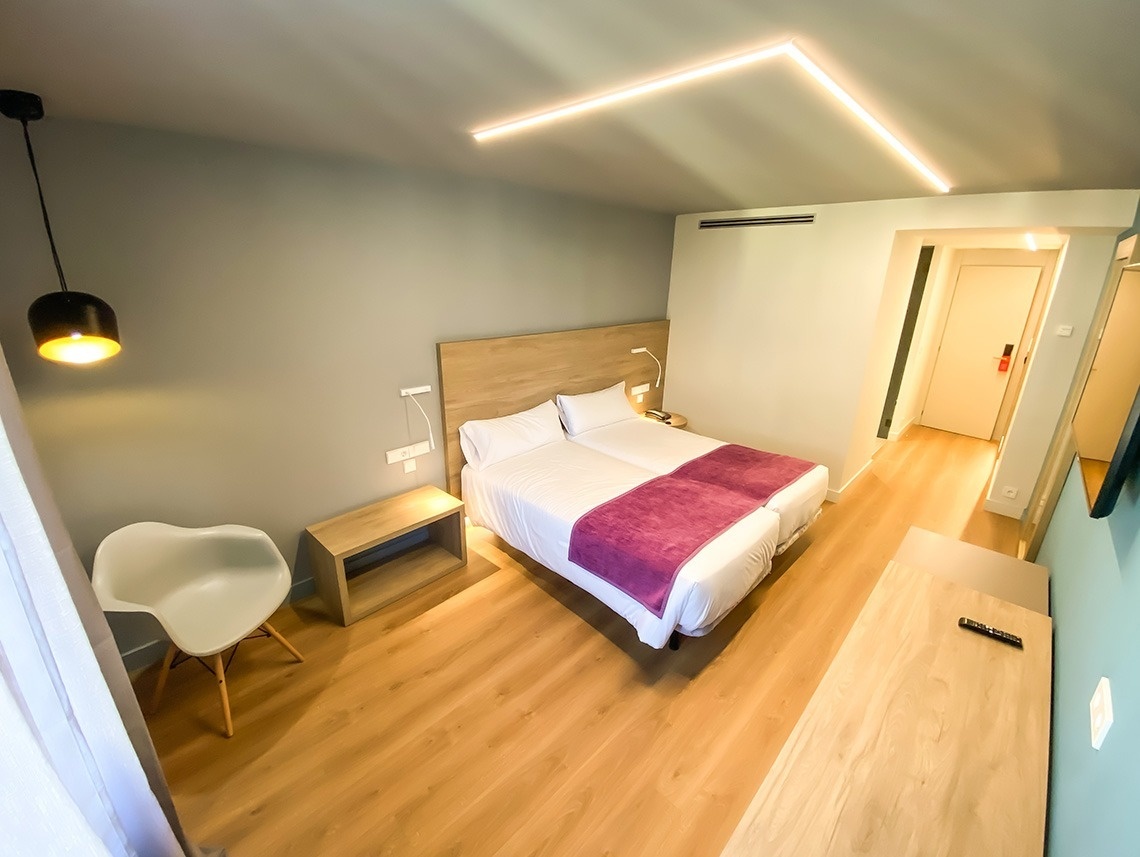 3. Eating and drinking: a pioneering buffet
Andorran gastronomy is heir to a centuries-old tradition linked to the aromas and flavours of the high mountains, to seasonal and local produce. I am convinced that you will be surprised when you try it. But beyond this tradition, which has been maintained throughout its thousand-year history, it has received and assimilated the influences of Catalan and French cuisine.
At the Tulip Inn Andorra Delfos Hotel 4* we offer two places where you can enjoy Andorran cuisine. Currently, the Tapad'era coffee bar, located very close to the lobby, is an ideal place to have and share a coffee, an aperitif, a mid-afternoon drink or enjoy its snack menu to whet your appetite. An ideal option to recharge your batteries during your day's visit to the city.
The establishment's other restaurant is the Memfis restaurant, our large buffet-style restaurant, which is also a pioneer in innovation. For the first time, in 2021, electronic labels were implemented in Andorra. These labels show the name of the dish in different languages, as well as the list of allergens it contains. This is a further step in the digitalisation and modernisation of the hotel, providing customers with more information, but also allowing us to reduce the amount of paper used, achieving greater respect for the environment.
In addition to this technological innovation, the quality of the dishes offered, always with a careful selection, balanced and varied, as well as an appropriate presentation of the same, facilitating the service and quality to all our customers.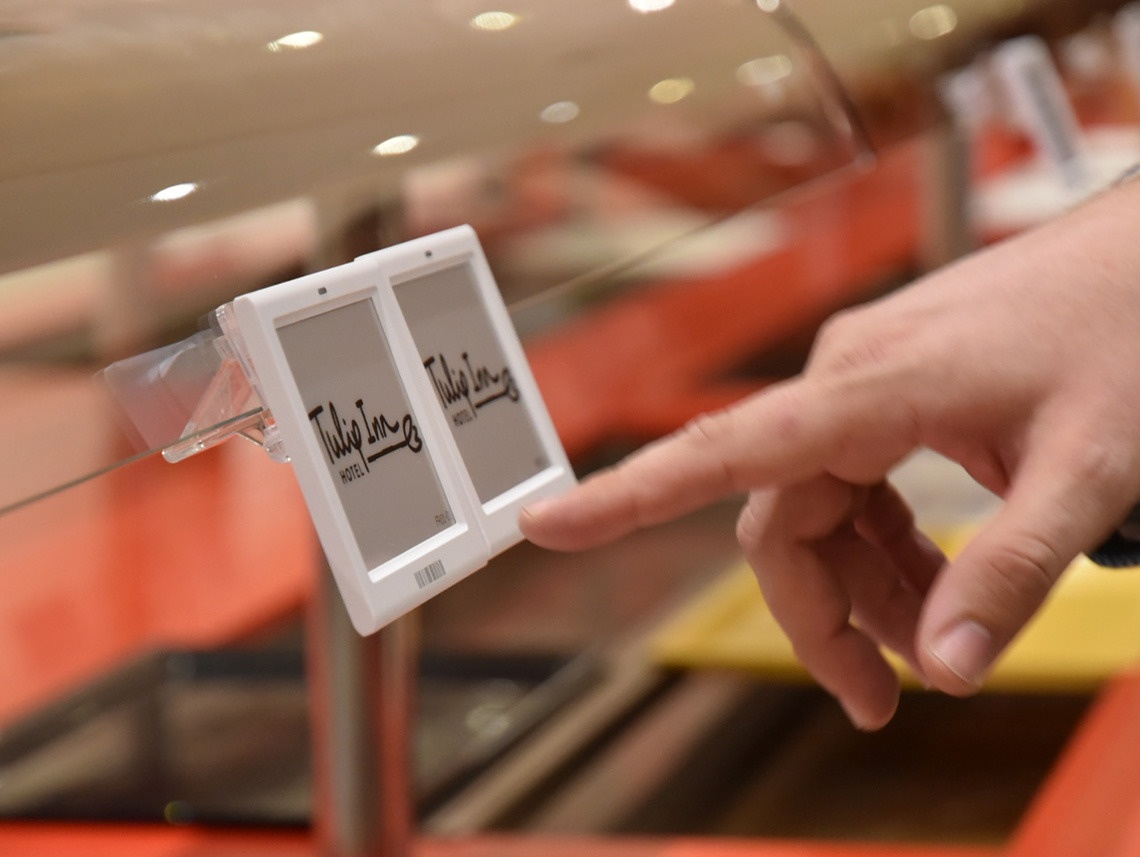 4. Celebrate your event successfully
The Tulip Inn Andorra Delfos Hotel 4*, however, not only stands out for the services it offers to tourists who decide to visit the country and opt for a quality hotel establishment, but also for the citizens of Andorra themselves when they need to organise a celebration or special occasion.
In this context, if you are facing such a situation, the hotel in Escaldes-Engordany is perfect, because you will find our spacious and flexible spaces that can be privatised and adapted to your needs. Everything is possible.
Furthermore, as we know that organisation is not easy work, you will have at your side a friendly and professional team that will ensure that everything is a success, providing you with unique experiences. You will also be able to enjoy exquisite and appetising gastronomy to satisfy your guests, whether you have to organise a gala dinner, special parties or institutional or association events, federations or sports clubs. Make your unique and special event a reality at the Tulip Inn Andorra Delfos Hotel 4*.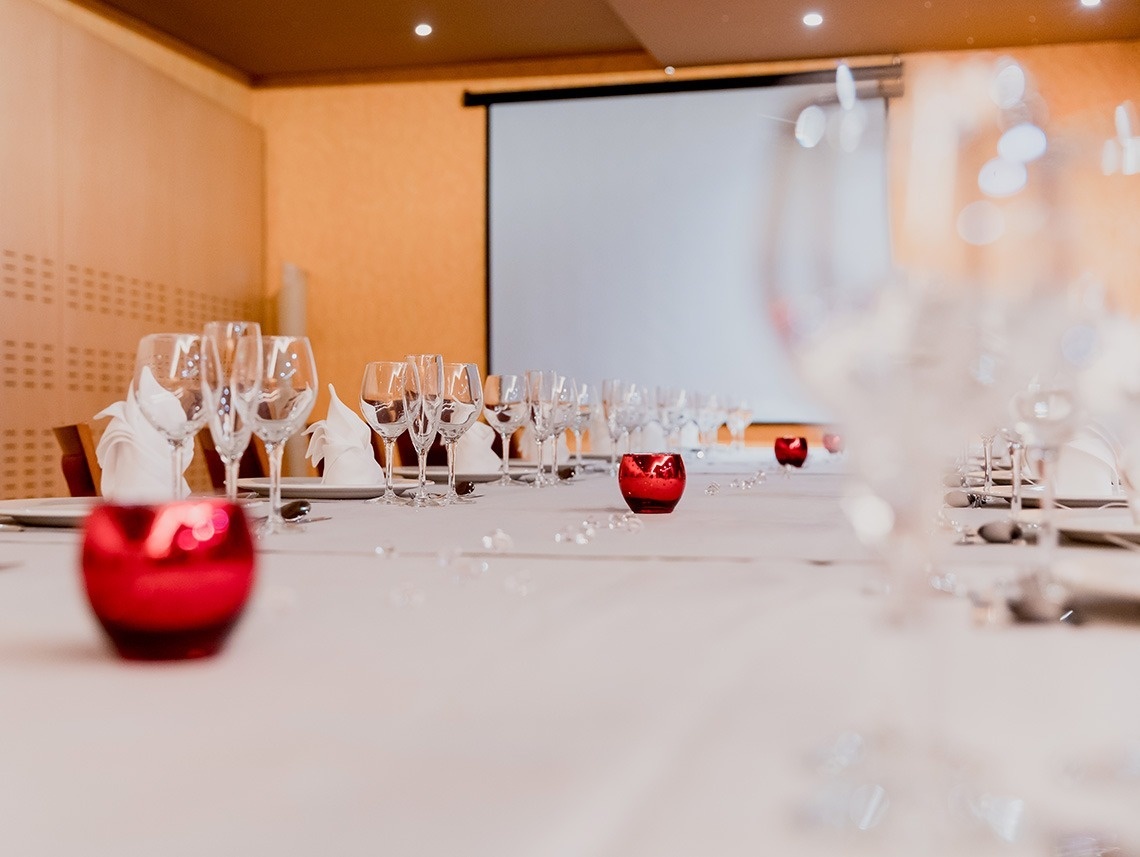 5. Aprovecha al máximo tu estancia con los mejores paquetes y ofertas
As I mentioned at the beginning, the Principality of Andorra offers a wide range of day-to-day activities that allow you to get to know it in depth. That's why we have a series of offers and packages for you to make the most of your stay in the country. And these packages, of course, are adapted to the time of year you visit the country. That is why, if you visit our website, you will see that they vary depending on the month you visit us.
For example, if you visit us in summer, you can take advantage of all the activities that Grandvalira offers the whole family at Mon(t) Màgic. Not to mention the annual Cirque du Soleil show in our country. What's more, you'll discover some of the most beautiful spots in the country on the seven themed routes of the tourist bus if you opt for this option.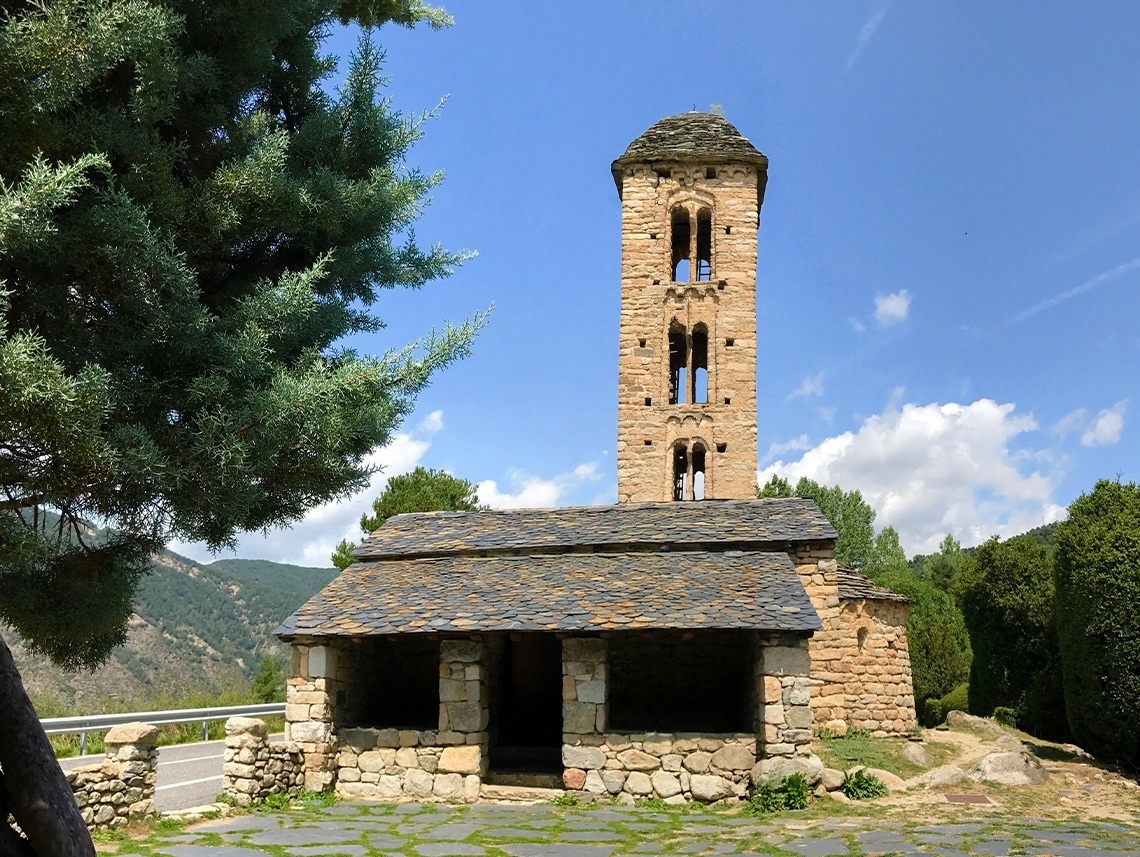 And for winter travel, combine your stay at the Tulip Inn Andorra Delfos Hotel 4* with your ski pass, either at Grandvalida or Vallnord-Pal Arinsal, or with the packages that include snowshoeing or cross-country skiing excursions. Remember that we have a free shuttle service to the Funicamp entrance, with direct access to Grandvalira. It couldn't be more convenient!
Whatever time of year you come, you also have the opportunity to discover the largest thermal centre in southern Europe, Caldea. You have two options in our packages: access to the Thermoludic, general access for the whole family, or access to the Inúu, with access only for over 16s.
If you still haven't made up your mind, the Tulip Inn Andorra Delfos Hotel 4* is waiting for you!
Joan Poza,
Manager of the Tulip Inn Andorra Delfos Hotel 4* and the Golden Tulip Andorra Fènix Hotel 4*.
Comments