The Lobby Bar, the New Urban Meeting Point of Andorra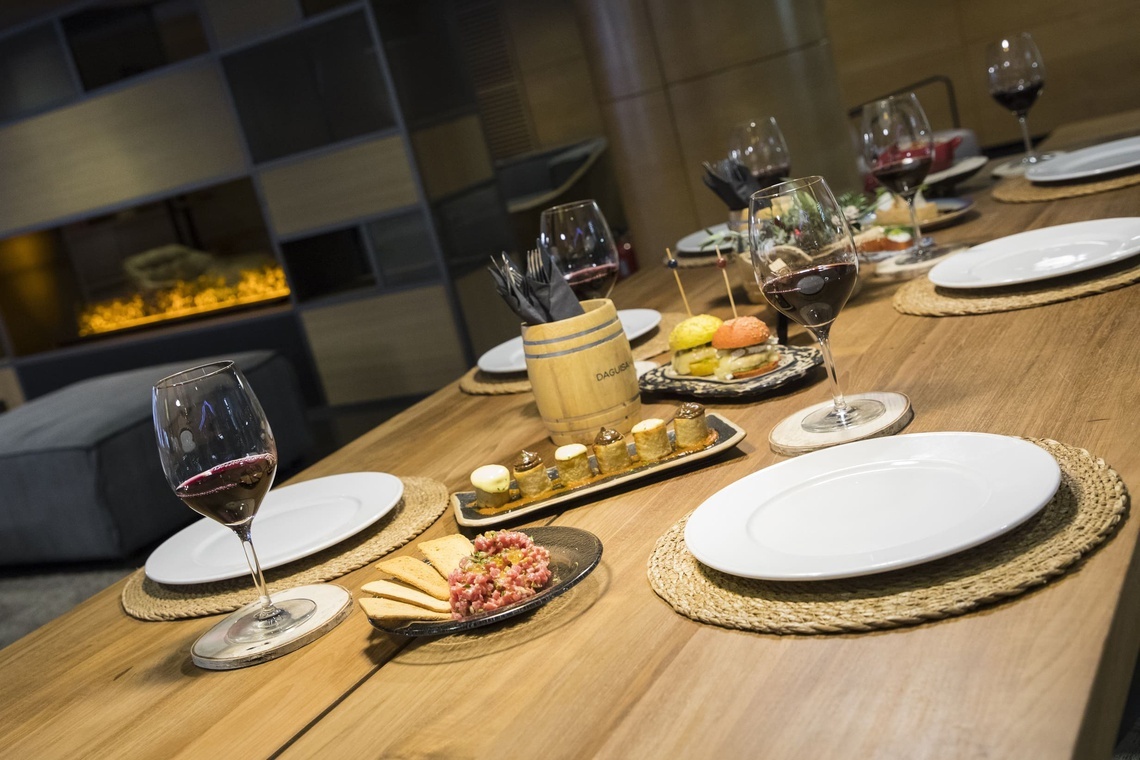 At Daguisa Hotels we continue our commitment to gastronomy and, six months after opening our terrace, we inaugurated The Lobby Bar, on the ground floor of the Hotel Golden Tulip Andorra Fénix 4 *. This new gastronomic space is also called upon to become the new trendy meeting point in Andorra, both for guests staying at our hotel and those in the Principality of Andorra.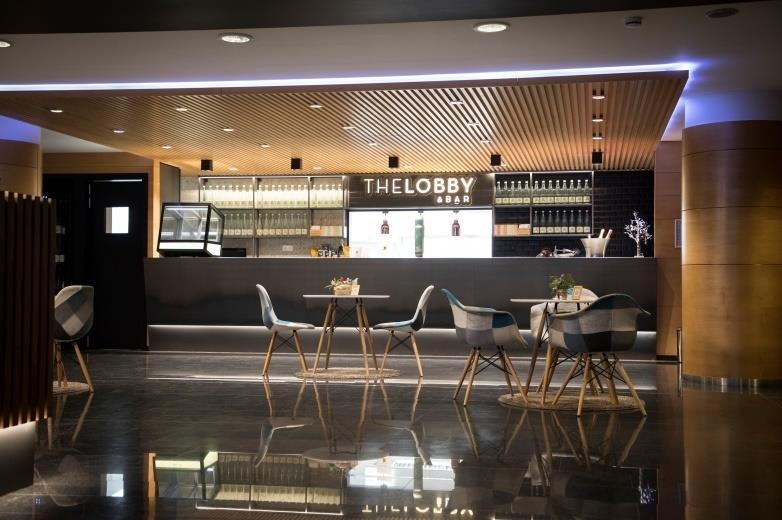 Its menu is based on classic tapas ("Our bravas", the "Tigres" or the "Squid croquettes") and current ones ("Tomato tartare with anchovy from Escala and black olive sphere" and "Hummus beetroot with vegetable dips").
"In addition, it offers trays of sausages, tastings of York Premium ham cut at the moment by its master cutter and varied desserts"
A casual menu that can be accompanied by bottles of Taittinger wine, cava or champagne, as well as cocktails from the brand Nio Cocktails, such as "Milano Torino", "Manhattan" or "Tomy's Margarita".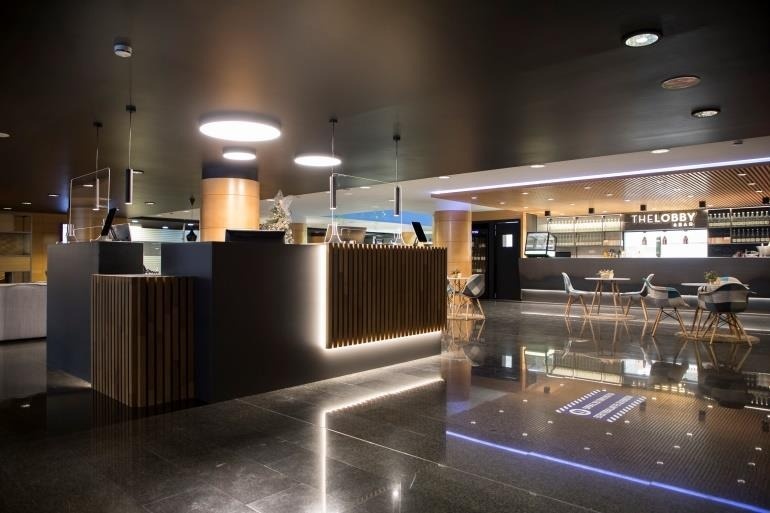 A meeting point to feel at home
The Lobby Bar is the ideal place have a snack with the family or friends or hold informal meetings with clients or an after-work with co-workers. It is located next to the reception of the Hotel Golden Tulip Andorra Fénix, which is also on the ground floor, and has been renovated to make it just as modern and welcoming.
The reception desk has been changed so that customers have a more comfortable experience, at the entrance of the hotel, where there are also several sofas, chairs and tables that create different environments, both for eating and taking a rest. Located at the end of the hall, The Lobby Bar has been placed, which, with its illuminated drinks counter and, together with the design's water fireplace, are the undisputed stars of the reception.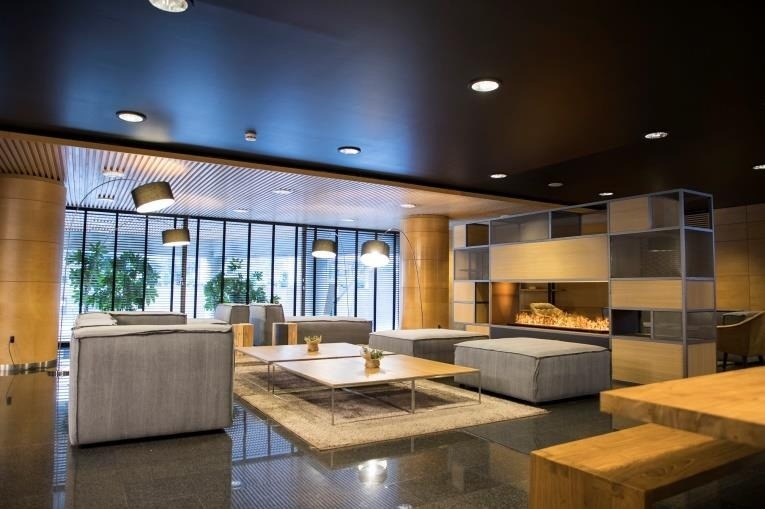 Also with take away service
Another novelty of The Lobby Bar is that it offers its customers the possibility of taking away or asking us to deliver to them different dishes from the menu (along with the gastronomic offerings of The Rooftop Van). You can choose from tapas, seasonal salads, hamburgers, sandwiches, plates of cold cuts and Andorran cheeses, Espinaler aperitif products, Haagen-Dazs ice creams and drinks to accompany them.
The Lobby Bar hours are from Monday to Sunday, from 9 a.m. to 11 p.m. and our delivery and take-away service is from Tuesday to Sunday, from 1 to 3 p.m. and from 8 to 10:30 p.m. We are waiting for you!
Joan Poza
Director of the Hotel Golden Tulip Andorra Fénix 4 *
PHOTO CREDITS: DONA SECRET
Comments