The RoofTop VAN, much more than the summer terrace in Andorra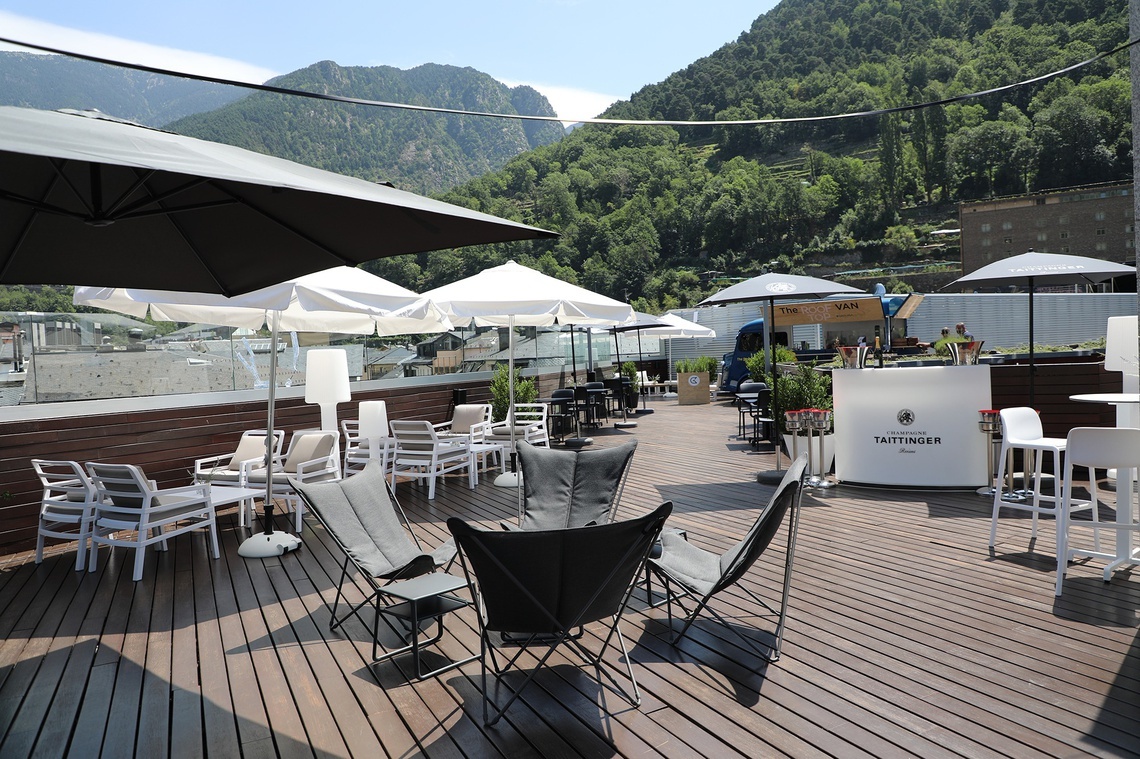 Grupo Daguisa Hoteles has inaugurated
The RoofTop Van
terrace on the sixth floor of the
Hotel Golden Tulip Andorra Fénix 4 *
. A new leisure space open to lodged and external clients, which has all the necessary ingredients to become the busiest meeting point this summer, since it is the ideal place to have an aperitif at noon, eat something informal in any moment, or have a cocktail or a glass of champagne, while enjoying the sunset or the stars.
All this accompanied by the best views of Escaldes-Engordany, as well as good background music and live performances, every Thursday in August and September, from 8 p.m. to 10 p.m., with local musical groups such as Marta Mas and Los Pali , magic shows, parties of renowned brands of champagne and cocktails and a varied program of gastronomic activities.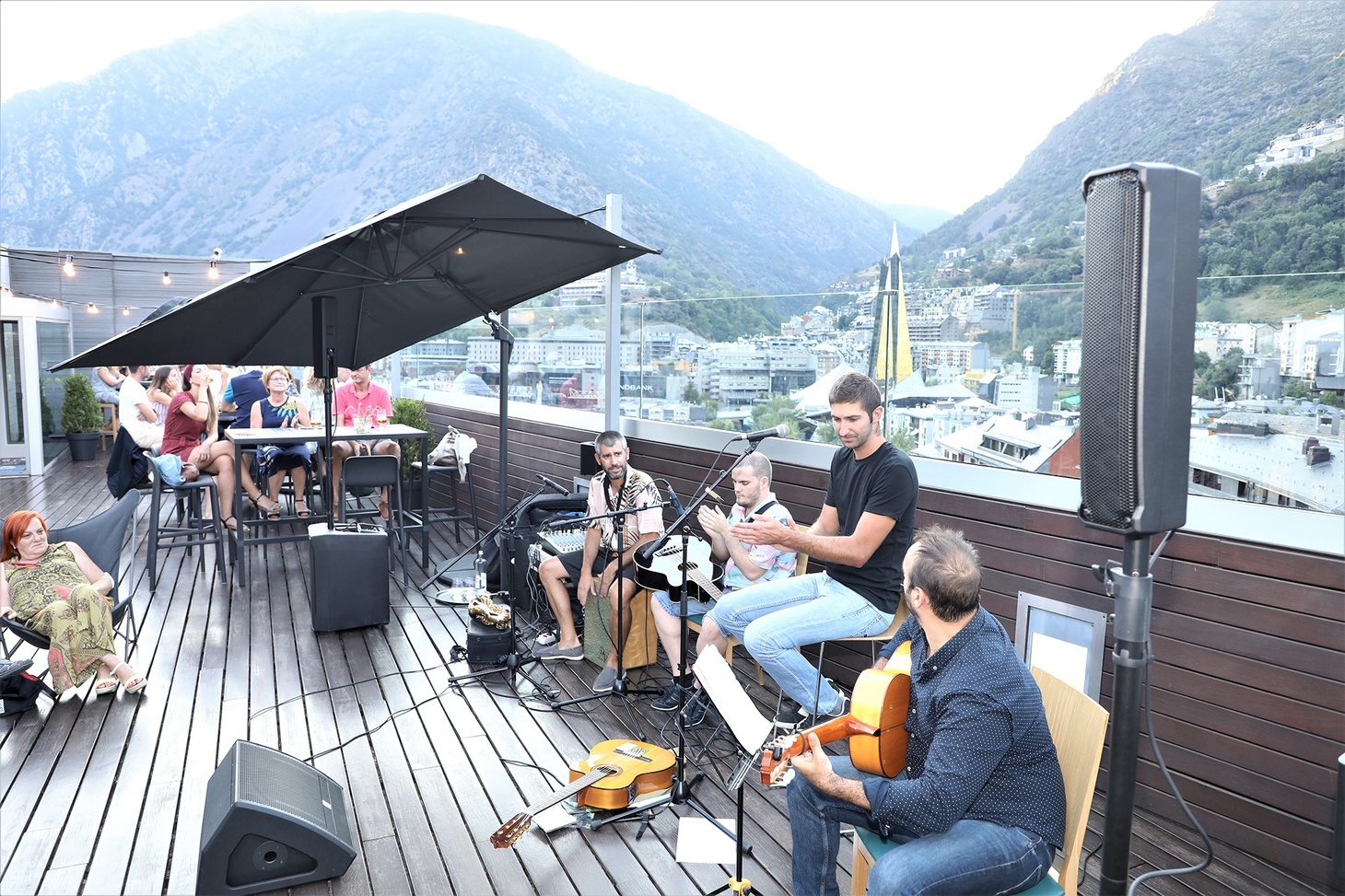 The RoofTop Van is an open space of 800 m 2 with tables and chairs of different sizes and characteristics, distributed in such a way that they form different environments, protected by a vinyl windshield where, taking advantage of the 360º panoramic view, the main tourist attractions of Escaldes-Engordany. The undisputed protagonist of what, until now, was the terrace-solarium of this 4 * hotel is a food truck customized with the international brand Golden Tulip, from the Louvre Hotels Group, which gives its name to this establishment.
A food truck with a varied menu
In this gastroneta you can have salads , such as The RoofTop Van by DaguisaHotels Salad , with lettuce, canons, avocado, blueberries, hazelnuts, goat cheese, corn and honey vinaigrette; or the confit chicken salad with sweet and sour pineapple, spinach, apple and walnuts. Among the burgers , The RoofTop Van by DaguisaHotels , with chicken, carrot, onion, cheese, mustard and fried egg; or the Golden Tulip Burger with beef, foie, apple, lamb's lettuce, peanuts and beets.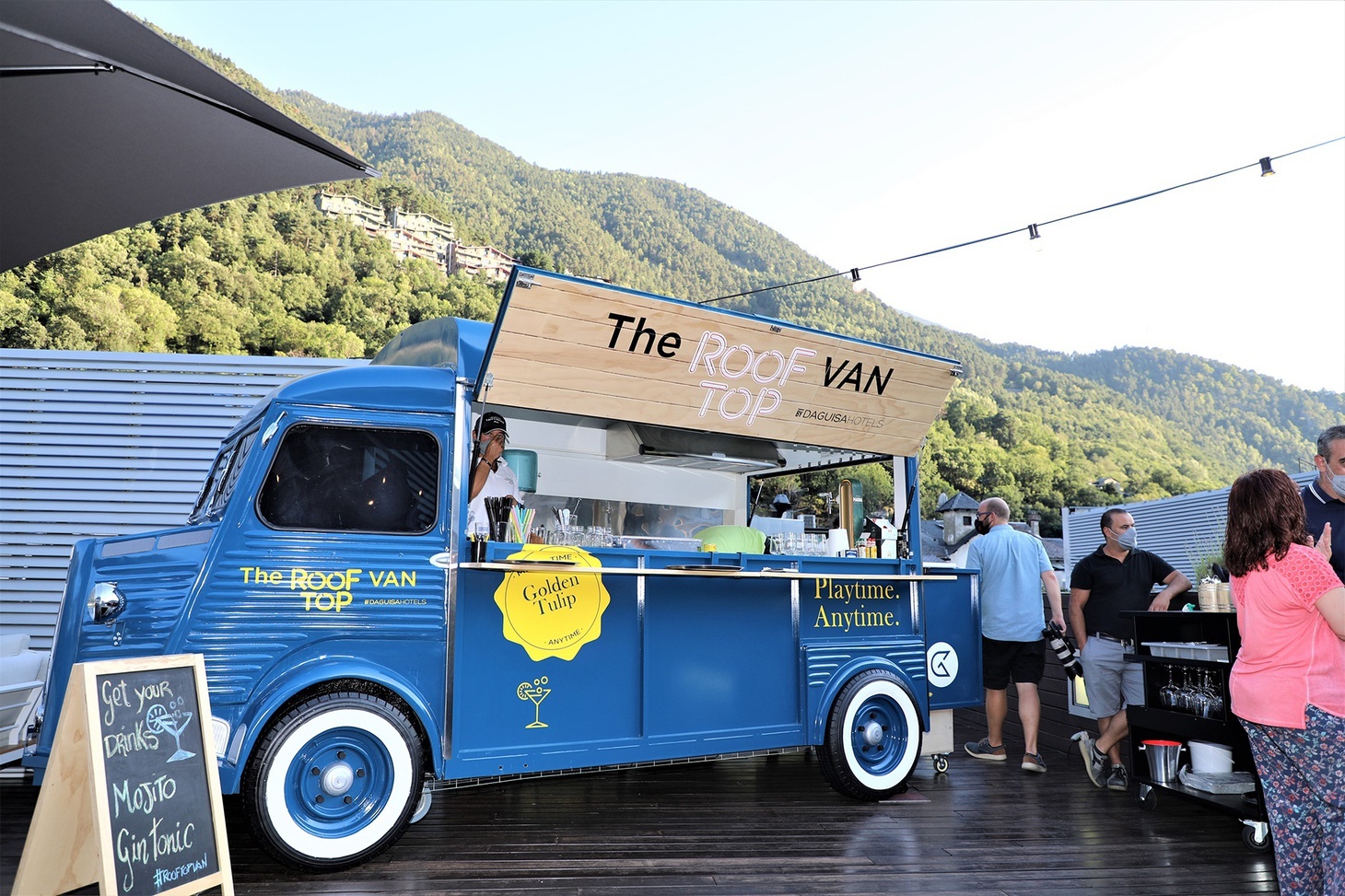 It is also possible to order sandwiches , such as El Pepito de Andorra with beef, green pepper, ruca, onion and mustard or Our "Choripán" , with sausage, chimichurri, tomato, onion and guacamole; as well as tables of sausages and cheeses from Andorra . As an aperitif , there are Espinaler products such as potato chips, olives, cockles, razor clams or mussels.
It is a casual menu that can be accompanied by glasses and bottles of wine or cocktails from the brand that has revolutionized this sector, Nio Cocktails , such as Milano Torino , Manhattan or Tomy's Margarita . In addition, there is a Taittinger corner to also order glasses and bottles of champagnes.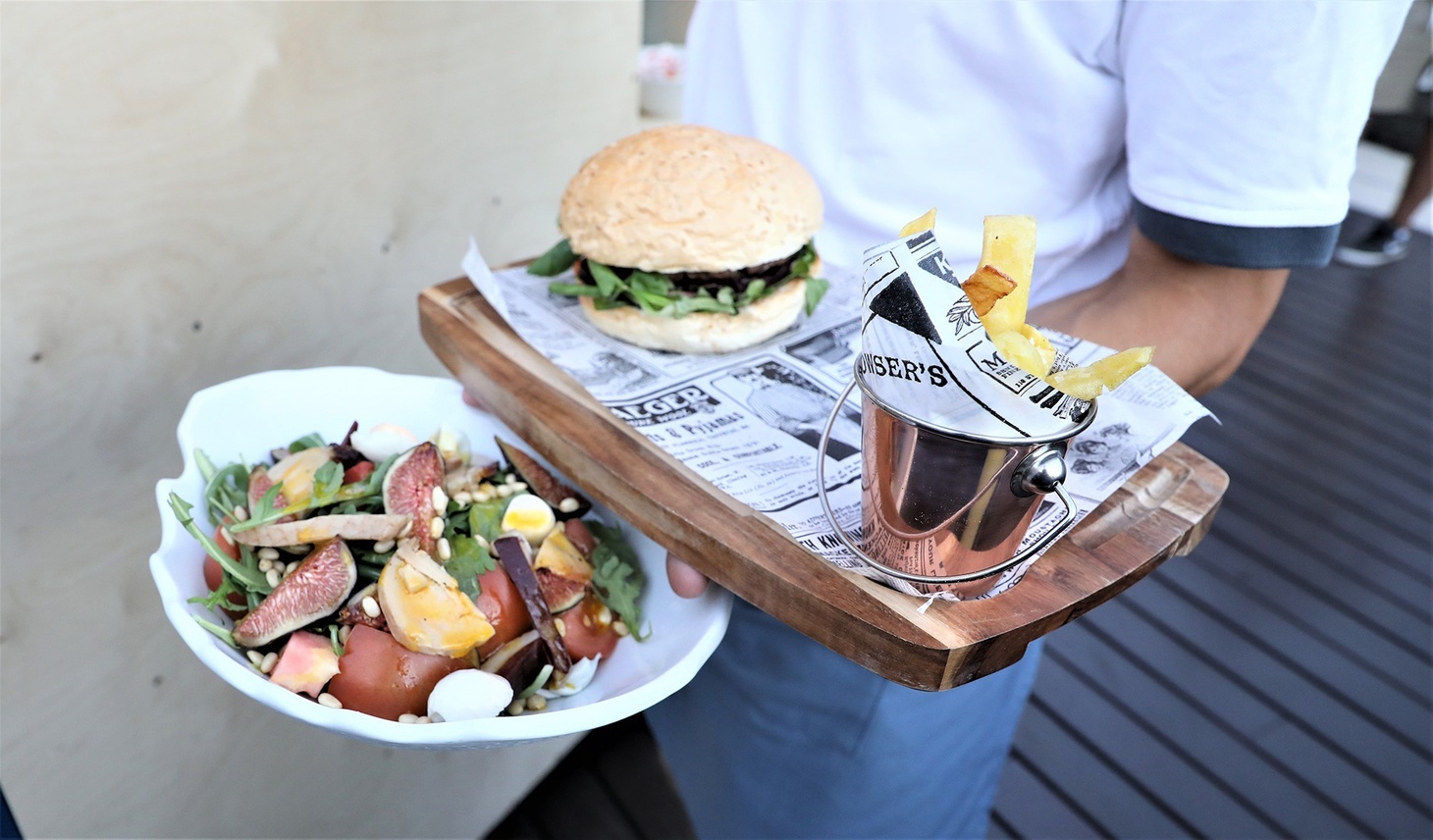 More gastronomic news
In addition to this new space for leisure and gastronomy, the Golden Tulip Andorra Fénix 4 * Hotel has also opened
The Mezzanine
restaurant, with direct access from the street (via Carlemany de Escaldes-Engordany avenue). If you want to know more about our news, you can read the post
'Gastronomic trends come to Andorra with Daguisa Hotels'
.
We are waiting for you to surprise you with our gastronomic proposals!
Narcís Allué
Gastronomic advisor Daguisa Hotels
Practical data
The RoofTopVan:
Terrace on the sixth floor of the Hotel Golden Tulip Andorra Fénix 4 *
c / del Prat Gran, AD700 Escaldes-Engordany (Andorra)
Open from Monday to Sunday, from 5:30 p.m. to midnight
Price to eat from € 15 (see the
menu
)
Program of activities, every Thursday in August and September, from 8 p.m. to 10 p.m.
Comments