The yoga session led by Mònica Vega was a great success!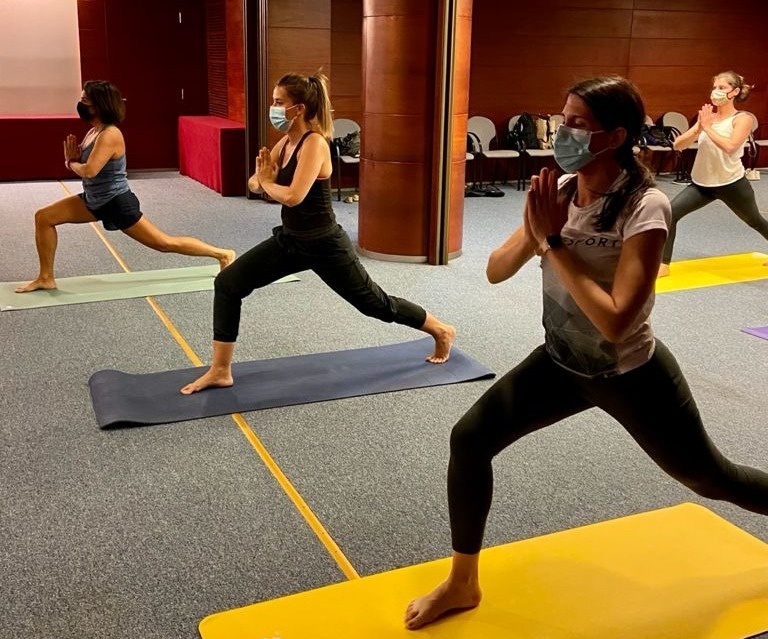 Last Thursday, September 30, starting at 6:30 pm, a dozen of women were able to enjoy the "Move for your health MEET UP!" of Andorra Cluster Sports and the Commons of Andorra, with a yoga session organized by Daguisa Hotels and with the collaboration of
Lolë Andorra
. The participants entered the discipline that unites the body and the mind, ending the session with a healthy snack, at the Tulip Inn Andorra Delfos 4 * Hotel.
The class was taught by the ambassador of Lolë Andorra,
Mònica Vega
, graduated in Yoga Vinyasa Flow in 2013, by Frog Lotus Yoga, a certificate granted by the International Yoga Alliance. Mònica is also the founder and co-director of the
Líquid Dansa
school, a contemporary and jazz dance teacher and production assistant at the ONCA Foundation and on the National Scene of Andorra (ENA).
"The discovery of the discipline of yoga is an added asset to my career"
- Mònica Vega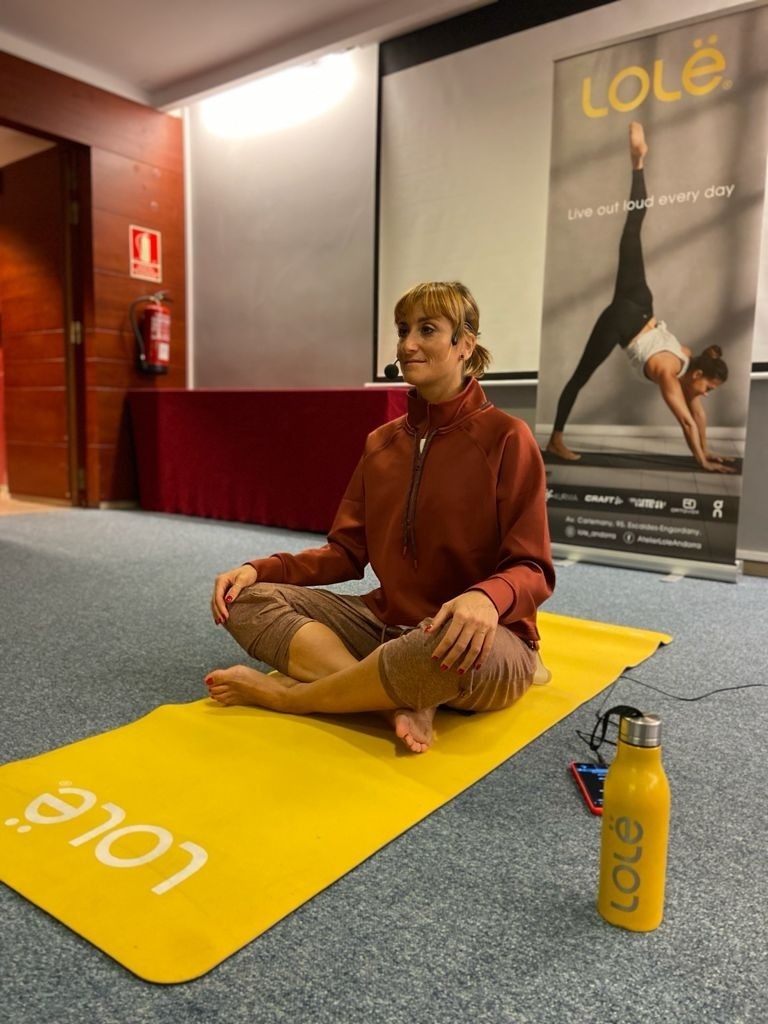 The session last Thursday, September 30, was designed for all levels. The
Yoga Vinyasa Flow
has many benefits for the physical and mental development of those who practice it. It helps you to relax, as well as to improve concentration, coordination, balance and self-esteem. In addition, it strengthens bones and muscles, increases flexibility and helps relieve postural pain.
"The union between breathing and movement, the practice of postures and the philosophy of life that yoga teaches are the essential points of this activity"
- Mònica Vega
At the end of the session, the participants were able to enjoy a courtesy snack offered by Daguisa Hotels, with natural juices, pastries and tapas with Spanish ham.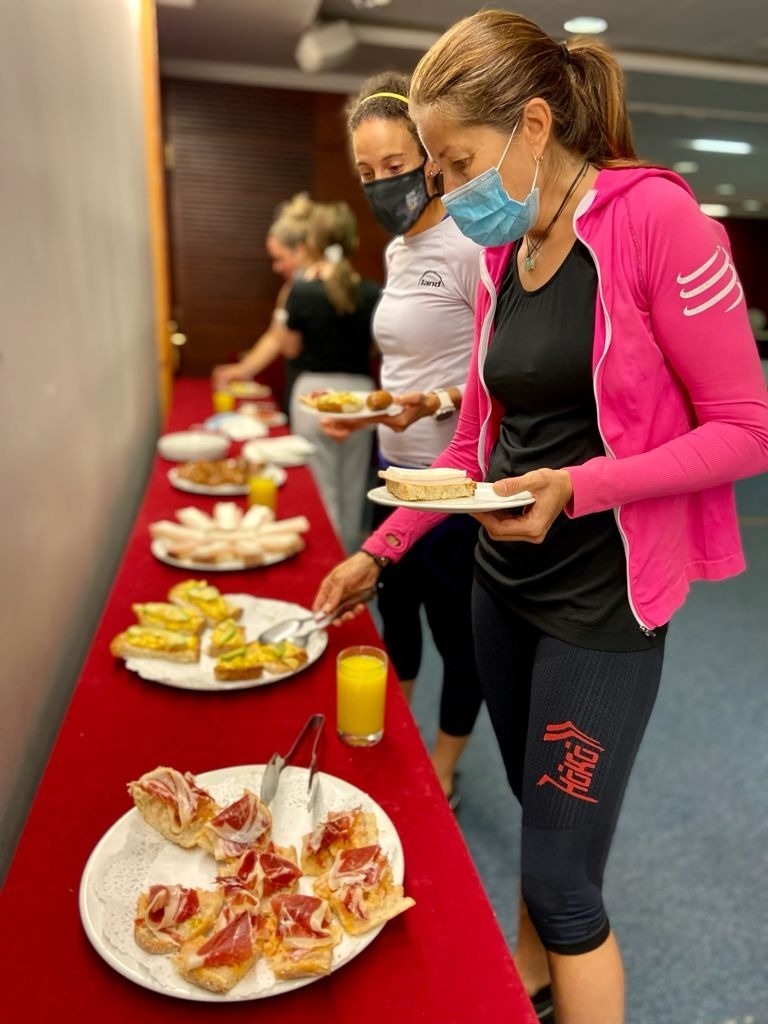 With this edition of yoga directed by the ambassador of Löle Andorra, Mònica Vega, and organized by
Andorra Sports Cluster
, we can say that it has been a good way to start autumn. Daguisa Hotels is part of the Andorra Sports Cluster, which aims to impact the Principality to position it as a benchmark in mountain sports, increasing the competitiveness of companies, from the commitment to people and the environment.
The truth is that it is not the first time that we organize yoga events in
our hotels
.
Many of them also, in collaboration with Lolë Andorra, both on our terrace The Roof Top Van, and in this same room of the Hotel Tulip Inn Andorra Delfos 4 *. If Covid-19 allows us, we hope to organize more healthy sessions like this one. So we are waiting for you at our next event!

Joan Poza,
Director of the Hotel Tulip Inn Andorra Delfos 4 *
Comments