WE HAVE RESISTED 2021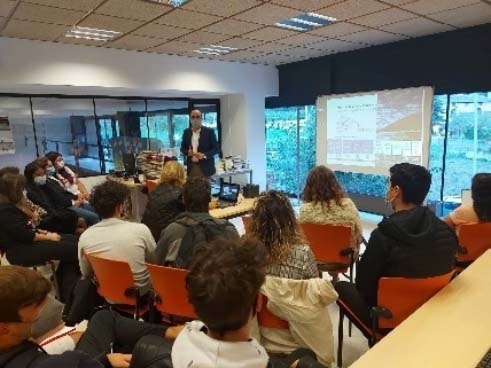 I don't know how many times I've danced to the song
I Will Survive
by
Gloria Gaynor
. The truth is that, in recent months, it has been the theme song that has accompanied those of us who work in the tourism sector. The most wonderful sector in the world is also, without a doubt, one of the most fragile, because it depends on the economy, on security, on health... on so many factors! I look back, and I am infinitely grateful to the health professionals, to those who work in the third sector and help those who need it most, and to so many other professionals such as my colleagues in the hotel and catering business, because what we have had to live through these last 21 months has been very difficult to manage. And we have all been there, trying to open our business every day, to keep the jobs.
"If I had to sum up 2021 in one sentence, I would say it has been the year of resistance."
Nevertheless, I do not want to complain. This year, we have had visits that have left their mark on us, such as the Ukrainian journalist
Zhana Bodoeva
, who came in March to do a report on Andorra and stayed at the Hotel Golden Tulip Andorra Fénix 4*. Or the influencer couple
Nacho Yanes
and
Laura Dosouto
, who brought a bit of glamour into our lives with their stay. Or the influencers and sportsmen
Lorena López
and
Toni Alarcón
, who even got engaged in our Margarita Suite. These have been visits that have filled us with the hope that, at some point, life would return to the way we knew it - or almost - before March 2020.
"A year for training, sponsorship and CSR"
This 2021 we have also taken advantage of the opportunity to train in social media, with the team from our agency
Undatia Comunicación.
With our collaboration with
Cruz Roja Andorra
, we have also learnt how to use a defibrillator and do CPR, as we have installed one of these devices in one of our hotels. And, thanks to Judith García, management secretary, part of our management team has been able to improve their level of French. Not to mention all the training we have been updating and offering to our employees, in order to adapt to the highest safety standards and thus prevent the spread of Covid-19 in our facilities.
Another mainstay of Daguisa Hotels in 2021 has been to support Andorran singers, groups and musicians. To this end, we have offered live concerts during the summer season on our terrace,
The RoofTop Van
and, since autumn, accompanying the gastronomic space, The Lobby Bar. Singers such as
Noa Asthi, Alys Paramá
,
Ingrid Martínez
, and the pianist
Oscar León
have filled many months of this year 2021 with harmony -and never better said- which we are now ending and which we will leave in style, because since 3 December, on the sixth floor where The RoofTop Van is located, we will be offering
Après-Ski
sessions. Every day of the week, from 5pm to 9pm, different resident DJs will be playing, while our customers can enjoy cocktails, a varied menu and, of course, the best views.
"Photo Dona Secret"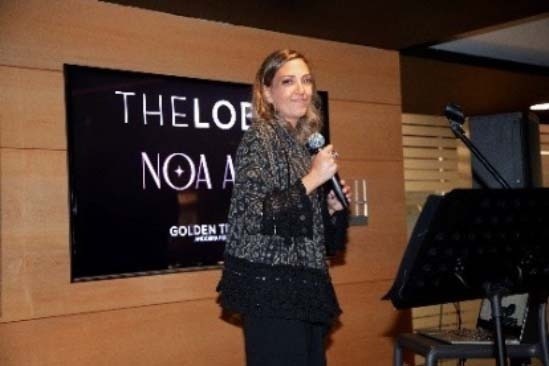 Last but not the least, as they say, this year we have also signed a collaboration agreement with
Basquet Club MoraBanc Andorra
, thanks to which the Golden Tulip Andorra Fènix will be the official and exclusive hotel of this basketball club. A sponsorship agreement for three sporting seasons, which means that we also have image considerations in BCA matches, as well as the right to carry out exclusive promotions for its members. In terms of Corporate Social Responsibility, we are very pleased to have been chosen, together with Abast Global and FEDA, for the
Tandem Project
. In its sixth edition, this project has 91 students of professional baccalaureate who, with the collaboration of twelve teachers, will respond in working groups to one of our main challenges: to reduce plastic in the management of our hotels. We hope to be able to announce very soon the solutions that we will be able to implement, thanks to this collaboration that we are so excited about.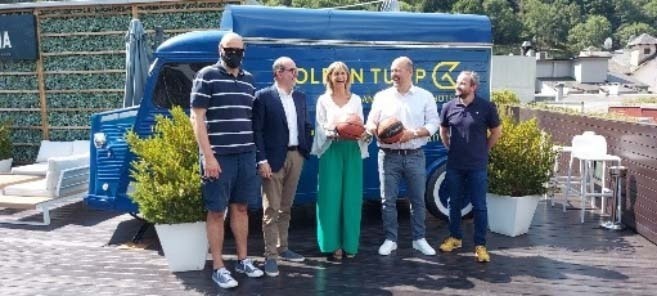 In my last post in 2020, I predicted that this year 'we will continue to be supportive and imaginative'. And I can say that once again, I was right. Because in order to resist, it is necessary to think of others and be creative. I would like to take this opportunity to wish you a Merry Christmas and may 2022 bring us four gifts: health, love, money and... lots of travel! Happy 2022!

Jordi Daban,
CEO of Daguisa Hotels
Comments