Your best option to stay in Canillo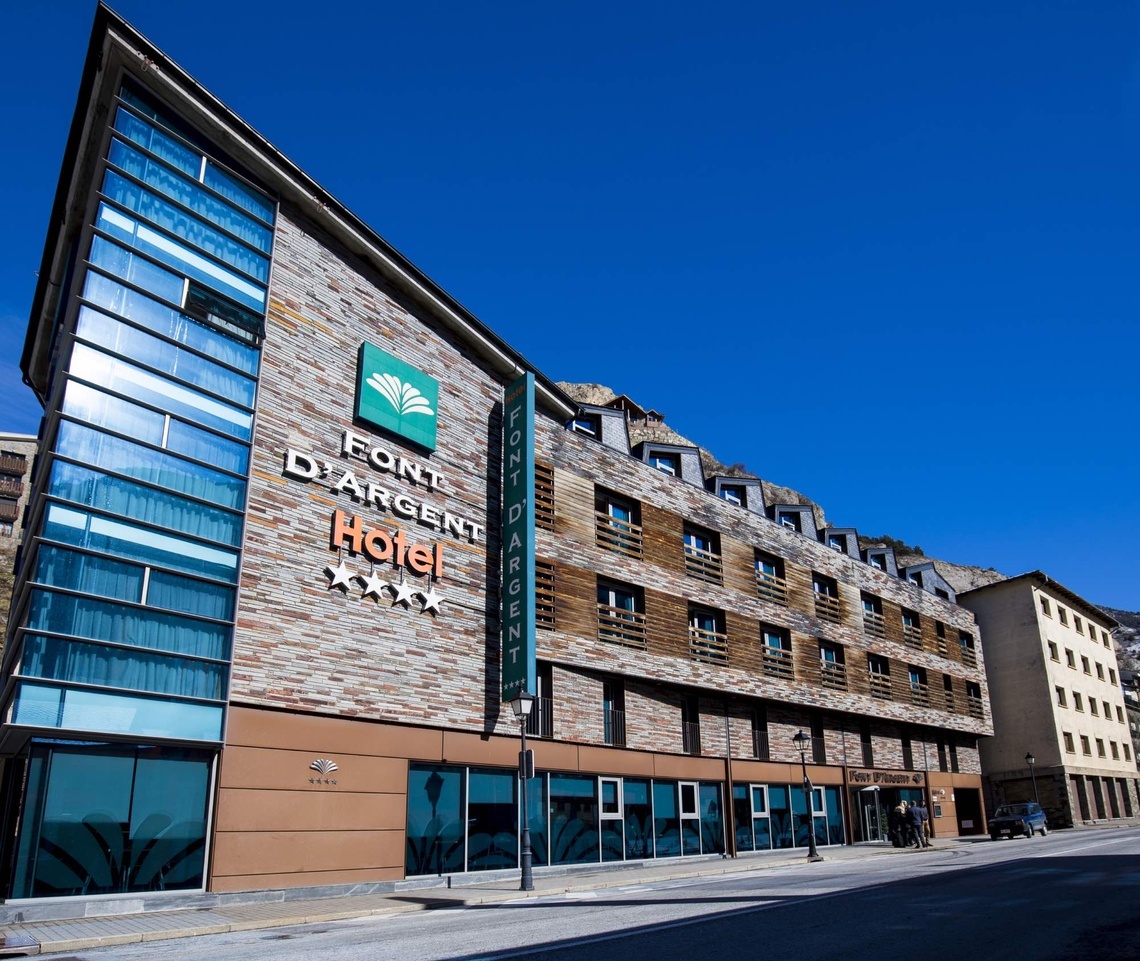 In Canillo, Daguisa Hotels manages the Hotel Font d'Argent Canillo 4 * . Its location is magnificent, because this Parish has a wide tourist offer throughout the year and is at the foot of the Grandvalira ski slopes.
To know more about this accommodation and, in general, Canillo, we interviewed the director of the establishment, Lucas Sames.
Canillo, an ideal location to do all kinds of activities
During the ski season, what activities would you recommend to customers?
Skiing in Grandvalira is one of the great pleasures of winter, because it is, without a doubt, the great ski area of the Pyrenees. But the station also offers other unforgettable and different activities, such as mushing , snowshoeing, snowmobile riding ...
And, in spring and summer, which excursion would you recommend and why?
In summer, without a doubt, a
must do
is visit the
Mont Magic de Grandvalira
: it has many attractions for families and couples and all kinds of activities for children and adults.
A cultural visit to Canillo that you should do before leaving the apartments is ...
Canillo is a spectacular parish, it has all kinds of cultural, gastronomic and landscape attractions. For me, one of the most impressive is, without a doubt, the Roc del Quer , a panoramic viewpoint just ten minutes from the center of Canillo, which offers privileged views of the Andorran Pyrenees.
Photo caption: Comú of the Parish of Canillo
Since when have you been director of the Hotel Font d'Argent Canillo 4 *?
I have been the Director of both establishments since November of last year. It is, without a doubt, a very gratifying experience to be in charge of establishments that have great potential and excellent service. At the same time, it is a great challenge, since customer expectations are very high and it is precisely this motivation to continue improving with which all employees work every day.
What do you like most about your job as a director?
Personally, I believe, as a professional in the sector, that the best thing about being a Director is being able to be the author and participant in all the decisions that are made on a day-to-day basis, both for the client and for the workers. When you have been on both sides, you understand the importance, not only that the customer is satisfied, but that the workers also feel comfortable.
We are waiting for you in Canillo!
Lucas Sames
Director of the Hotel Font d'Argent Canillo 4 *
Comments